Kelly Osbourne Reveals She Was Once Committed To A Mental Institution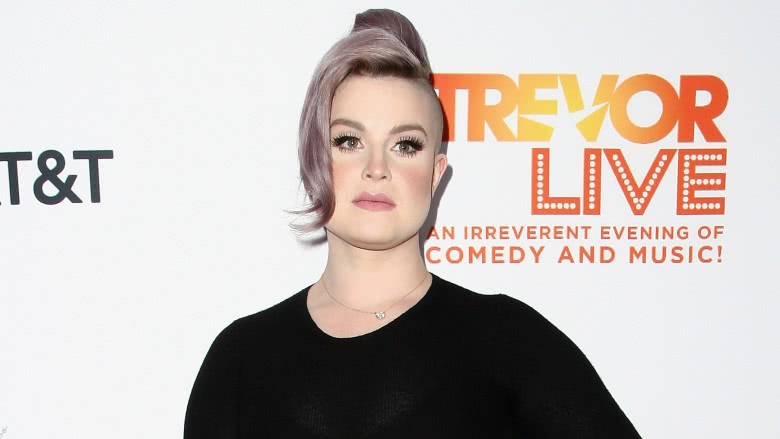 Getty Images
Kelly Osbourne's not afraid to open up about everything.
In an excerpt from her memoir, There Is No F***ing Secret: Letters From a Badass B*****, obtained by People magazine, the 32-year-old gets real about her struggle with drugs and alcohol abuse. She even reveals that she was once committed to a mental institution for three days as a result of her addictions.
"Mum once locked me in a mental institution for three days, and it scared the hell out of me," she writes. "I had to wear paper shoes, since I could potentially kill myself with a shoelace, and wasn't allowed to have anything metal, not even a spoon."
Osbourne, who also suffers from Lyme disease, continues, "I wasn't suicidal by medical standards, but I heard Mum's message loud and clear: stop using drugs before I was gone for good."
According to an earlier interview with People, Osbourne started abusing prescription pills when she was just 13 years old. The Daily Mail reports that she became addicted to opiates by age 16, numbing the pain of watching her mother's battle with cancer and her father's near-fatal ATV accident. "I was trying to stay strong so I took Vicodin to hide the terrible sadness," she told the publication in August 2009. "But by this point, I was waking up and emptying six Vicodin into my hand. ... Soon I was taking 50 pills a day. Most people would overdose on ten." Just a few years later, she started self-medicating—right around the time her family's reality show, The Osbournes (2002-05), began filming.
In her memoir, Osbourne calls herself a "trash can" user, or "someone who'd do anything and everything" (except, in her case, crack). But she didn't just keep her bad habits to herself—she also reportedly pushed her friends to try drugs too. In her book, she describes being high and thinking it'd be funny to "slip MDMA into [her friend's] drink without his knowledge."
Understandably, thinking back to that time makes her feel uneasy. "Today the thought makes my skin crawl," the former Fashion Police (2002-) host writes. "The only thing that saved our friendship after my severe lapse in judgment was that when the drugs kicked in, Omar interpreted the strange feelings he was having to a urinary tract infection. When he came down, even he thought it was so funny that he forgave me."
Luckily, Osbourne, now sober, uses different methods to cope with the stress in her life today. "I manage pain through creativity, friendship and self-care," she explains. "The crazier my life gets, the more focused I become on the things that make me feel good."
Glad to hear that Osbourne's turned over a new leaf and has left those dangerous years of drug use behind her.