The Verbal Dagger Nicki Minaj Just Threw At Meghan McCain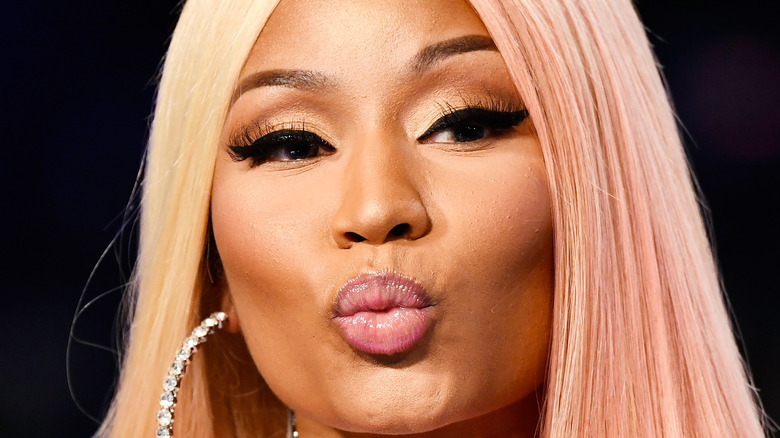 Frazer Harrison/Getty Images
Uh oh. Nicki Minaj has a new beef with — drumroll, please — political pundit and former "The View" co-host Meghan McCain.
After a surprising revelation by the rapper stunned the masses — as she announced via Twitter that she would not be attending the Met Gala due to their COVID-19 vaccine requirement — the "Starships" hitmaker took it one step further when she discussed her personal misgivings about the COVID-19 vaccine. 
In a now-viral tweet, Minaj claimed that a friend of her cousin's became impotent after being vaccinated. "My cousin in Trinidad won't get the vaccine cuz his friend got it & became impotent. His testicles became swollen," she penned, before adding, "His friend was weeks away from getting married, now the girl called off the wedding. So just pray on it & make sure you're comfortable with ur decision, not bullied." It should be noted, however, that the CDC refutes those claims. Per the health agency's official website, "Currently no evidence shows that any vaccines, including COVID-19 vaccines, cause fertility problems (problems trying to get pregnant) in women or men."
But in true Meghan McCain fashion, she simply wasn't willing to keep silent about Minaj's tweet! Keep reading to learn how the online quarrel unfolded — and the few choice words Minaj had for the late senator's daughter. 
Nicki Minaj only had three words for Meghan McCain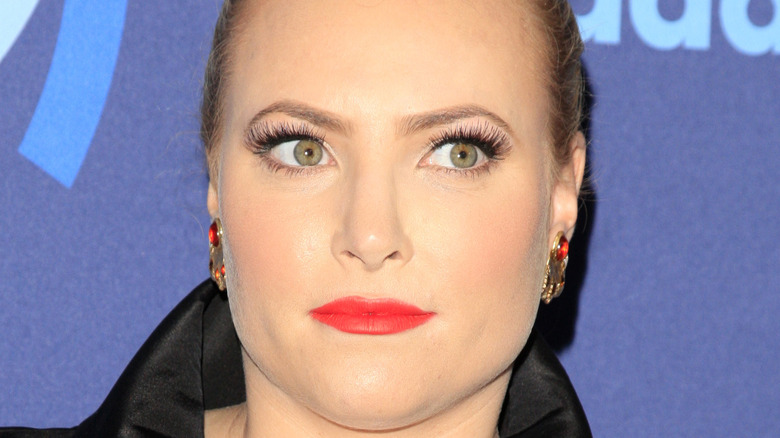 Kathy Hutchins/Shutterstock
Meghan McCain wasted little time before letting her feelings be known about Nicki Minaj's unfounded COVID-19 vaccination claims. In what some might refer to as a rather snarky tweet, McCain promptly dismissed Minaj's claims writing, "That's entirely enough internet for today." 
As one can imagine, the "Fractions" artist was none too pleased with McCain's response and had only three choice words for her. "Eat s*** you," Minaj fired back at McCain. SHOTS FIRED.
In another tweet, however, Minaj did appear empathetic to others struggling with their own decision to get the vaccine in order to work and even admitted that she will probably end up getting the vaccine as well at some point — also in an effort to earn money. "I know babe. A lot of countries won't let ppl work w/o the vaccine, I'd def recommend they get the vaccine," she penned in a response to one Twitter user. "They have to feed their families. I'm sure I'll b vaccinated as well cuz I have to go on tour, etc." she continued.
Still, something tells us this isn't the last we've heard about this new feud...