The Truth About Jurnee Smollett's Divorce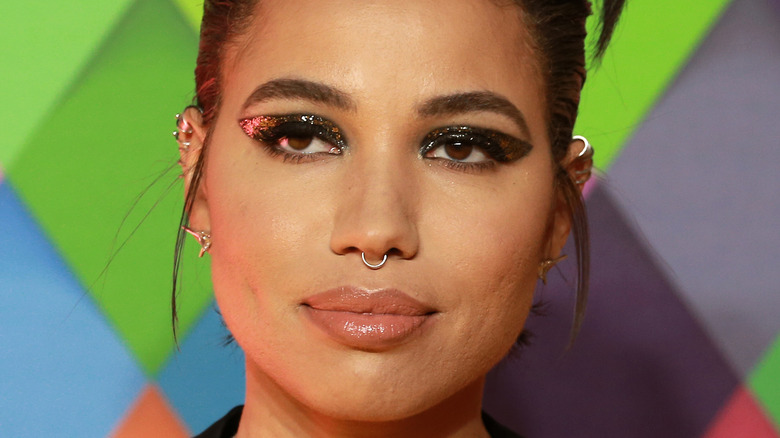 Cubankite/Shutterstock
March 2020 marks the start of a difficult time in many people's lives. All around the globe, people struggled to maintain their jobs, mental health issues spiked, and many lost friends and family as the COVID-19 pandemic changed our world forever. For Jurnee Smollett, March 2020 was particularly difficult on a more personal level, as it coincided with her split from husband Josiah Bell, per Us Weekly.
The news came as a shock to many, as the couple seemed to enjoy a stable, loving relationship — an all-too-rare find in Hollywood. "We were best friends before we started even dating, so we had this really great foundation," Smollett gushed to The Hollywood Reporter back in 2013. "I think one of the challenging things about any lasting relationship is that you have to be so vulnerable."
Apart from the inherent sadness that comes with a marriage ending, it seems like Smollett and Bell's divorce is going less than smoothly. Read on to learn about their challenging divorce.
The added complications of Jurnee Smollett's divorce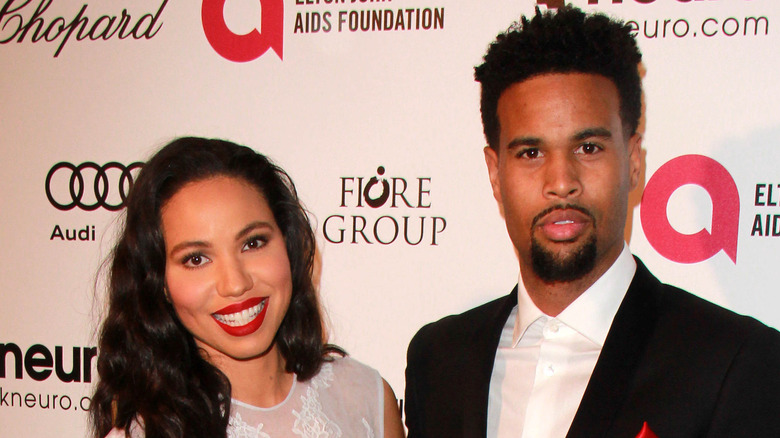 Kathy Hutchins/Shutterstock
A marriage is generally meant to last a lifetime. Unfortunately, sometimes the same is true of divorce. It appears that Jurnee Smollett and Josiah Bell's divorce is dragging on to the extent that it's become a legal problem; the former couple were warned by a Los Angeles Superior Court judge to settle the case or risk it being thrown out entirely. According to court documents obtained by Radar Online, the presiding judge said: "Your case is not complete until the judgment has been filed and entered... if you fail to take the appropriate steps in your case, the Court may dismiss your case for delay in prosecution."
Although it's not clear what circumstances are holding up the "Lovecraft Country" star's divorce from Bell, the fact that they were together for ten years, and share a three-year-old son named Hunter, might be complicating matters. Whether it's a case of second thoughts or just plain legal obstacles remain to be seen.
Jurnee Smollett is having a tough year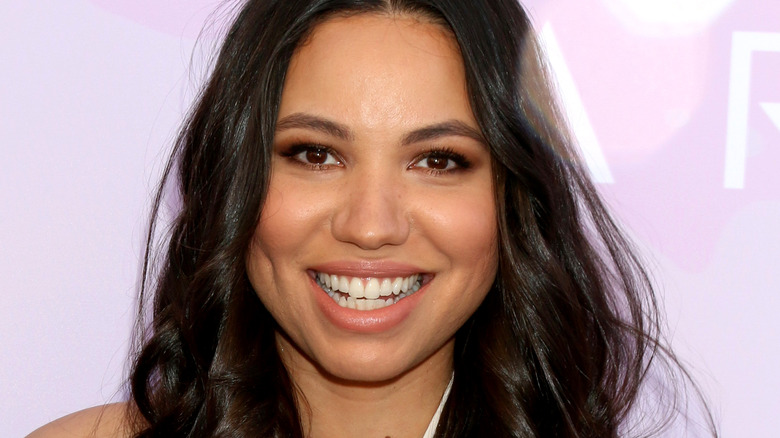 Kathy Hutchins/Shutterstock
Despite starring in a string of successful shows and movies, including "Birds of Prey" and "Lovecraft Country", Jurnee Smollett seems to be going through a difficult time of late. Aside from her painful divorce from Josiah Bell, Smollett still grapples with the scandal surrounding her brother Jussie Smollett, who is accused of faking a hate crime. In fact, her divorce from Bell was filed mere days after her brother made a reappearance on Instagram, per Us Weekly. Smollett, along with the rest of the family, continues to maintain her brother's innocence.
Additionally, along with Eva Longoria and Shonda Rhimes, Smollett recently resigned from the board of Time's Up, an organization advocating for victims of sexual harassment in the workplace, per the Daily Mail. Although Smollett herself wasn't accused of any wrongdoing, the reshuffle seems to come amid the group's ties to disgraced former governor Andrew Cuomo. An official statement from the group noted that they were looking forward to new leadership, writing, "We see the current crisis within TIME'S UP as an important opportunity for growth and change." 
With all these stressful factors, plus a divorce, we imagine Smollett must be having a rather tough year. All our thoughts go out to her and her family during this difficult time.