Caitlyn Jenner Hasn't Spoken To Kris About Her Book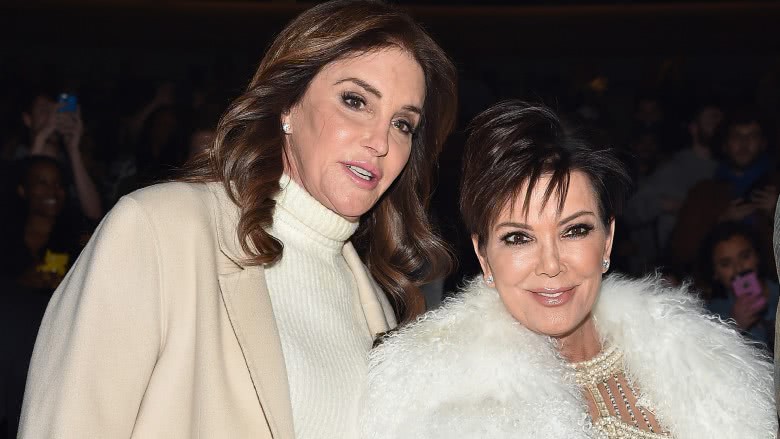 Getty Images
After Kris Jenner slammed Caitlyn Jenner's memoir, The Secrets Of My Life, as being "made up," Caitlyn didn't seem fazed.
The former Olympian told the Associated Press in an interview that hit the presses on Tuesday, April 25, 2017, "To be honest with you, I haven't even talked to her about it."
On an episode of Keeping Up With The Kardashians that aired on Sunday, April 23, 2017, Kris griped, "I read it and basically the only nice thing she had to say was that I was great socially at a party one time ... Everything she says is all made up. Why does everything have to be that Kris is such a b***h and an a**hole?"
Kris' biggest beef with Caitlyn's book was Caitlyn's implication that Kris was aware of Caitlyn's gender identity before they were ever intimate. "I was curious and said, 'What the Hell is going on?' She said, 'You just would never understand,'" Kris recalled. "And then, all through the book, 'Kris knew. Kris knew before I even made love to her.' I'm like, 'What?' I've never been so angry and disappointed in somebody in my whole life."
Caitlyn also addressed her alleged hypocrisy of supporting the Republican party despite being a member of the LGBTQ community.
"I've gotten criticized because I come from a more conservative Republican side, but my loyalties are not with the Republican Party. My loyalties are not with Donald Trump. I'm not a one-issue voter," Caitlyn said. "I believe in limited government. I like lower taxes. I like a thriving economy. I like everybody working, but my loyalties are with my community and to make it better."
Caitlyn also confessed that she contemplated suicide after gossip blogs published photos of her leaving a surgeon's office after getting her trachea (commonly known as the Adam's apple) shaved down.
"It got to the point where I thought, you know what, I know the easy way out," Caitlyn admitted. "I got a gun in the house. ... But then the next day I thought, 'Wouldn't that be the stupidest thing you've ever done, to silence your voice? You have the opportunity here to really make a difference, to live your life honestly.'"
That's how The Secrets Of My Life came about. "I needed to pour my heart out on everything," Caitlyn explained. "What I was trying to accomplish is, one, get it all out for myself, so there was no other secrets left, but two, it was the way I dealt with my stuff."
Nowadays, Caitlyn is unapologetically herself. "I am extraordinarily comfortable with myself ... My life is so simple now," she said. "I just get up, be myself, get ready, go out, do my thing. I'm very motivated so, yeah, it's all good."