Did Minka Kelly Come Between Jesse Williams And His Wife?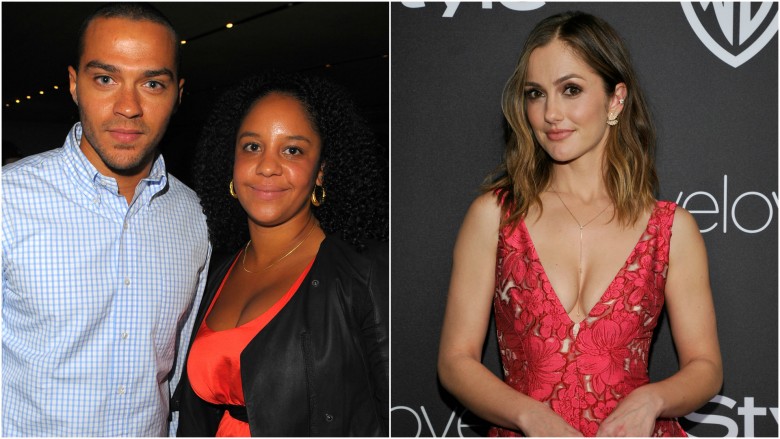 Getty Images
No one is more shocked at the news of Jesse Williams' divorce than those close to him.
As Nicki Swift previously reported, the Grey's Anatomy (2005-) star filed for divorce from his wife of five years, real estate broker Aryn Drake-Lee. The couple had been together for more than a decade and share two children, Sadie, 3, and Maceo, 1.
A source close to the couple told People, "None of us saw this coming. Jesse lived for her. If you knew the couple they were back in Brooklyn, when he had dreads and a backpack and she was grinding doing real estate, you wouldn't believe it."
The insider added that Drake-Lee wasn't a fan of the Los Angeles lifestyle and living situation that the couple had once Williams, 35, became famous—and the source noted that the pair had just added a wing onto their mansion when news of their divorce broke.
"[Aryn] thought everyone was so different from their friends back in New York, and not as genuine," the source said. "And Jesse was never really around because of work and she was always just with the kids. Still, we didn't see this coming."
The insider claimed that the pair were previously a match made in smartypants heaven.
"They are both really smart, intellectual types. Every time you meet up with them it's like, study up on art and politics and current events or you're just going to feel dumb," the pal said. "They've been together forever. We didn't see this coming."
One person who may have seen the divorce coming? Minka Kelly. TMZ reports that the Friday Night Lights (2006-11) starlet is working on a project with Williams in Paris and that the pair have been seen being pretty chummy both on and off set. Blind Gossip went as far as to say the two were openly holding hands and looking like a couple, though they noted that Kelly, 36, looked a lot less apprehensive at the time than Williams did. A source close to Williams and Drake-Lee claimed to TMZ that Williams believes his relationship with his wife "played itself out."
When asked about the Kelly hookup rumors, however, TMZ reported that Williams was mum and let his jacket, which read "Don't believe the hype," do the talking.