RHOSLC: Who Is Heather Gay's Ex-Husband?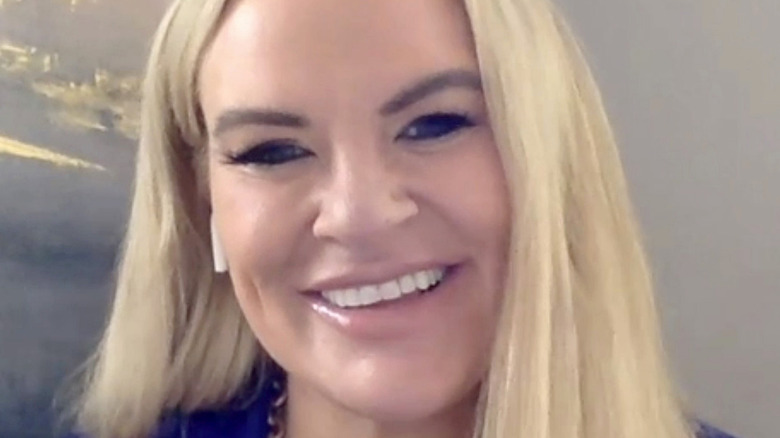 Getty Images/Getty Images
On the heels of the Season 2 premiere of "Real Housewives of Salt Lake City," Housewife Heather Gay is making headlines after her guest appearance on Bravo's "Watch What Happens Live," wherein she admitted on national live television that she always knew that Jen Shah's business was "unsavory." Still, she was adamant that through it all she chose to remain Jen's friend. "I have one job, and that's to be Jen's friend. That's it," Heather declared. "And you know what? You need friends when you're in a situation like this," she famously told host Andy Cohen. RUH ROH. Cue the backlash.
After a bombshell revelation like that many can't help but wonder about Heather's judge of character. Could it be that her picker is just plain off? If she's willing to overlook "unsavory" business dealings when it comes to her friends and loved ones what does that ultimately say about her? And what about her ex-husband and father of her three children? Is there anything "unsavory" about his business dealings — or worse, his character altogether? Keep reading after the jump to learn everything we know about Heather's former spouse!
Heather Gay's ex-husband is ultra-rich
Heather Gay famously joked on "The Real Housewives of Salt Lake City" that she married into "mormon royalty." But maybe that wasn't a joke after all as it's reported that her ex-husband actually attempted to trademark the term in September 2020, per Bustle. But besides being a member of the mormon monarchy — what else is their to say about Heather's ex-husband, Frank William "Billy" Gay III? Well for starters, according to Heather his family is "worth billions," — yes, with a B. 
Aside from that, however, it appears he may be just your average co-parenting father. During an interview on Bravo's "The Daily Dish" podcast, when asked how he felt about her joining the show she explained that he was "supportive for the most part." "He's a devout Mormon and it's a huge departure from his core values. He's nervous about how it'll affect me as a mother and our children. But you know, he's letting me do it. He supports us financially and emotionally, but I raise the kids and they're with me 100 percent of the time. So, it's more like he's just laughing, silently judging from afar," she added.
Reportedly, Heather's ex-husband's family accumulated their billions after working for and then inheriting a large portion of the estate from the late ultra-wealthy businessman Howard Hughes. Cha-ching!!!
Heather Gay is finally coming into her own
Still, amicably co-parenting or not, Heather Gay struggles in her identity as a divorced woman. "We separated nine years ago, but we've been officially divorced for five. And it's still fresh to me," she revealed during a guest appearance on Bravo's "The Daily Dish" podcast. "Like it still is painful. I can barely say ex-husband, I always say the girls' father, or my husband. It's hard for me to even say that," she continued. "I never lead with me being divorced. I don't know why. It's like a giant scarlet letter, like this giant stamp of failure. I've never been able to really break away from it."
She does admit, however, that the show has given her a new lease on life and even instilled her with some much-needed confidence. "Throughout filming, I was able to see myself as independent and as an individual. And this has been like, I wouldn't say therapeutic, but it's been healing to kind of come into my own a little bit," she explained. "Now I can say ex-husband, I can say I'm divorced without, you know, trembling and crying," she added.
Be sure and tune into Season 2 of "Real Housewives of Salt Lake City" as Heather continues to come into her own, sans Mormon royal husband!