How Princess Diana Got Her First Royal Title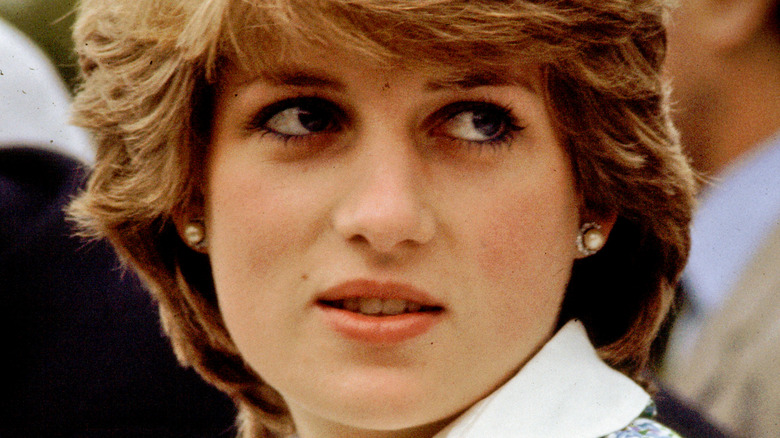 Kypros/Getty Images
While it's been more than three decades since her untimely death, Princess Diana's life is still very much an enigma for her millions of adoring fans from all over the world, along with the royal critics, authors, and historians who still study her every move to this very day. The day that Diana married Prince Charles was one that changed her life, for better or worse. "As I was walking down the aisle of St. Paul's on my father's arm, I thought, 'What on Earth am I doing here?'" she once allegedly told James Hewitt, according to the book, "I'm Going To Be Me: The People's Princess Revealed In Her Own Words," by Phil Dampier.
However, prior to Princess Diana becoming endearingly known as the "People's Princess," she had one title before she was married to Prince Charles, let alone knew him. Before she became a wife, a mother, and an icon to her millions of adoring fans from all over the world, she had a title that was given to her before she even finished school — but that also stuck to her for the rest of her life. Here's what you need to know.
Princess Diana's title before she became Prince Charles' wife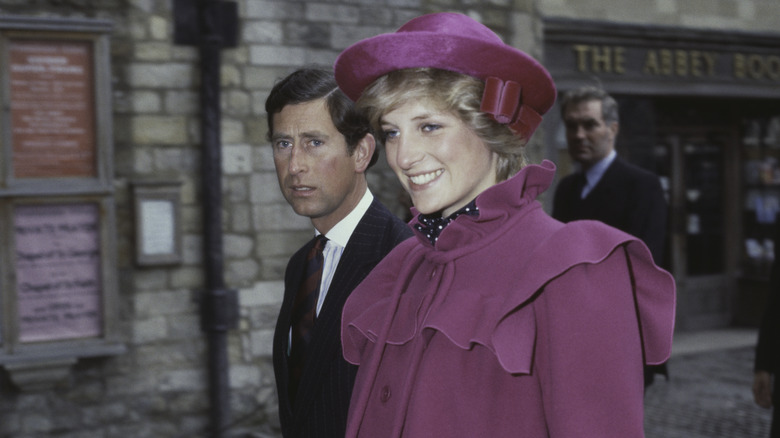 Fox Photos/Getty Images
Princess Diana might have been a 20-something looking to start her own life when she moved to London and became a kindergarten teacher before her engagement to Prince Charles, but she was no starter. Little do some fans know that Diana was actually born into British mobility and grew up in a home not too far away from Sandringham Estate, which is where Queen Elizabeth likes to spend her Christmas break.
In fact, Diana's roots are definitely of the royal kind. "Her father [John Spencer] the very wealthy eighth Earl Spencer, is the late Queen Mary's godson, as well as former personal aide to both King George VI and the present Queen," Time reported back in 1981. When Diana's father inherited the title of Earl Spencer in 1975, that's when Princess Diana was given her first title at the tender age of 14: Lady Diana, according to Harper's Bazaar. Diana's inner circle was so used to calling her "Lady Di" that the nickname even stuck around well after she married Prince Charles and became the Princess of Wales.
But believe it or not, Princess Diana had another secret nickname that not many people knew about. And it's one that happens to connect her to her daughters-in-law, Kate Middleton and Meghan Markle. Keep reading below to find out what it is!
Princess Diana is an icon who only needs one name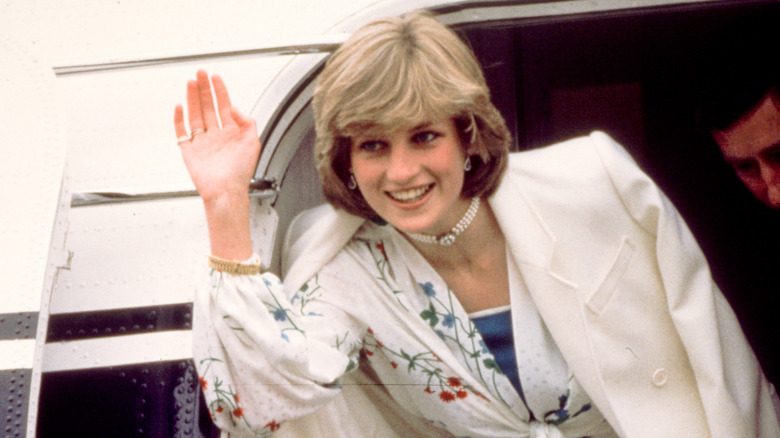 Kypros/Getty Images
Lady Diana might have been known to the world more adoringly as the Princess of Hearts and even the People's Princess, but there was one time in her life that she was apparently acting like a duchess. According to Her, Darren McGrady, Diana's former chef, said that Diana's childhood nickname was "Duch" because even back then she would always "act like a Duchess." Ironically, McGrady said that Diana's sister-in-law Sarah Ferguson once called her "Duch," even though the moniker given to her by the press at the time was "The Duchess," given that her title was the Duchess of York.
And while Princess Diana was never really publicly referred to as a duchess, she did become the Duchess of Cornwall after she married Prince Charles, which also happens to be Camilla Parker Bowles' title today, per Express. For a woman who has been referred to be so many different things in her life, if there's one thing that her fans can agree on, it's that she'll always be known as the one and only Diana. Sometimes icons just need one name, right?