How Tom Holland Found Out He Got The Role Of Spider-Man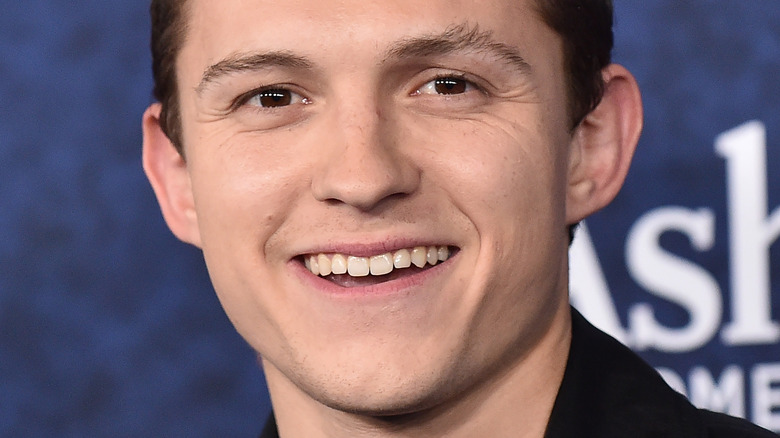 DFree/Shutterstock
Tobey Maguire, Andrew Garfield, Tom Holland ... it's the debate of the century on who is the best Spider-Man of all time. And while there are valid arguments for all three, we believe it's fair to say all were all worthwhile contenders for the acclaimed superhero role. However, with the upcoming film "Spider-Man: No Way Home," it seems that Marvel and Sony are all in with Holland and his onscreen future as the beloved web-slinger.
Making his first appearance as Spider-Man in 2016's "Captain America: Civil War," Holland quickly earned the admiration of fans and critics alike for his lovable and realistic portrayal (Spider-Man is a teen, after all!) of everyman high schooler Peter Parker — the man under the suit. Now, with five years in the game and five (six if you count the upcoming "No Way Home!") on-screen portrayals of Spider-Man thus far (per IMDb), Holland has firmly cemented his legacy as the Marvel Cinematic Universe's golden boy.
Known for his youthful good looks, palatable personality, and impeccable charisma, Holland's traits and quirky attitude quickly shot him to the top of Hollywood. And just like Peter Parker, Holland's origin story is one that inspires hope amongst all — especially when the young (and unknown at the time) actor found out he landed the role of a lifetime. So with that being said, let's take a look at how Tom Holland found out he was playing Spider-Man!
Tom Holland was browsing Instagram when he learned of the big news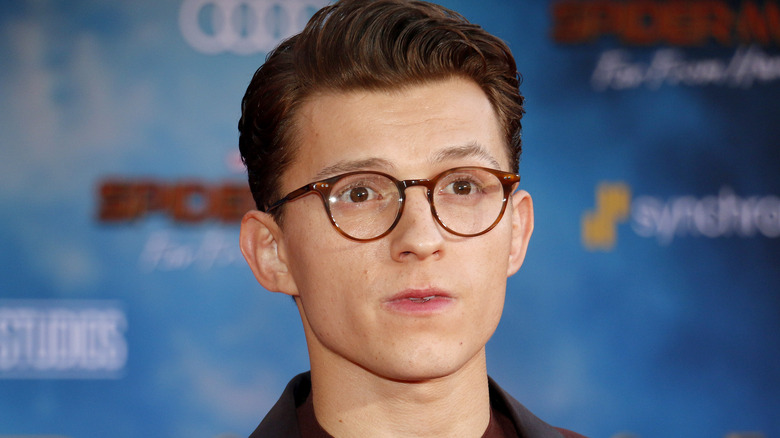 Tinseltown/Shutterstock
In a 2017 appearance on "The Ellen Show," Tom Holland opened up about his passion for Spider-Man and revealed he learned he was cast through Marvel's official Instagram in 2015. "I basically had been auditioning for about five months and after my final audition, they said, 'You'll find out tomorrow,'" Holland prefaced the story. "Fast forward six weeks, I was still waiting and one day Marvel just posted on their Instagram, 'Go to our website to find out who the new Spider-Man is' and that's it, I just found out online," the actor laughingly revealed to an ovation.
"They didn't call me up or anything, so I ran downstairs, I was going ballistic ... and my brother Harry who's pretty savvy with technology and stuff was like, 'Dude, they've probably been hacked, bro, like, they would call you, right? They would let you know,'" Holland continued. "So I called my agent and said, 'Oh, this is amazing' and then [Marvel President] Kevin Feige finally rang me and said, 'I've got some great news, you're gonna be Spider-Man.' I was like 'I know, Kevin, you put it on Instagram!'" the 25-year-old laughingly revealed. Nothing screams the 2010s more than finding out some life-changing news via social media!
Interestingly enough, in an interview with Daniel Kaluuya for Variety, Holland noted that he "broke [his] computer, because [he] flipped it up in the air" upon finding out.
Taking part in a 'cultural event'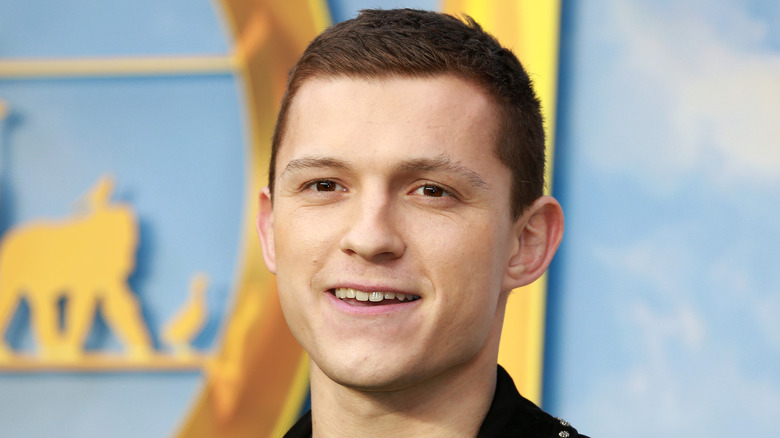 Cubankite/Shutterstock
In his recent Variety interview with Daniel Kaluuya, the "Black Panther" star praised Tom Holland for being "a great Spider-Man" and inquired about the shooting process of "Avengers: Endgame," which he described as a "cultural event." "The film I shot afterwards was 'Cherry,' but with the same directors, which was really bizarre. And now we're shooting '[Spider-Man: No Way Home].' It's weird being back in Atlanta, because we're shooting in one of the stages where I did my audition," Holland stated. "Every time I walked in, I'm like, 'Oh God, I don't know my lines. I'm going to ruin my audition.' And then I remind myself that I've already got the job," he continued — showing he's still a humble fan at heart.
Elsewhere in the interview, Holland opined about the audition process for "Spider-Man," which he described as "horrible." "It was seven months of auditioning. I must've done six auditions, and they don't tell you anything," Holland revealed. He then mentioned "that Marvel likes you to learn the words exactly" for auditions and noted his chemistry with Robert Downey Jr. "[O]n the first take, [Downey and I] started riffing with each other, and ... to sound like a bit of a d***, I rang my mum afterward and was like, 'I think I've got it.'" Ha!
And just like that, the hard-working young man from London, England's life drastically changed at the snap of a finger (not talking to you, Thanos!).