Who Is Kristin Chenoweth's Boyfriend, Josh Bryant?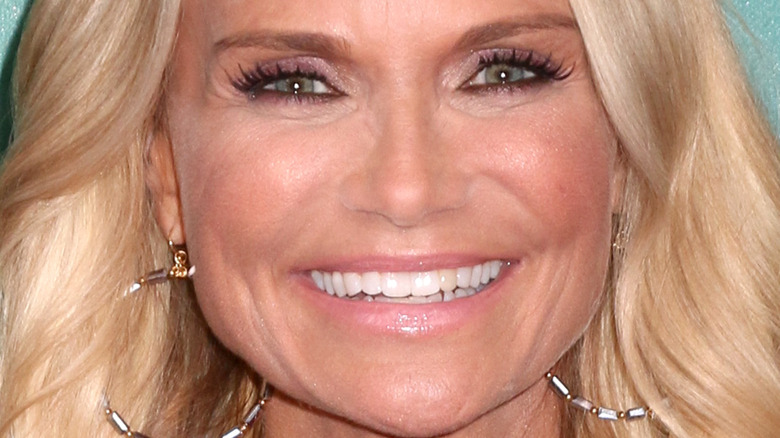 Kathy Hutchins/Shutterstock
Kristin Chenoweth and her boyfriend Josh Bryant stepped out together on September 14, for a sweet date night. According to People magazine, the couple, who has been together since 2018, were spotted at a broadway show for the first time since the coronavirus shutdown every live production in New York City. Chenoweth and Bryant attended "The Lion King," which is playing at the Minskoff Theatre in New York City. September 14 marked the official return of "The Lion King," since before the shutdown. "This is Broadway. This is Broadway at its best. I am fighting back tears. It's really rewarding to be an actor in an audience like this, and receive what my other talented friends are doing up there," Chenoweth told People. 
Chenoweth is no stranger to the broadway stage, of course, and she's best known for her role in "Wicked." However, her boyfriend had only ever been to two shows on Broadway, which is something that Chenoweth vowed to change — and what better way to start that process than by taking in "The Lion King"? "I kept telling Josh to get ready, but we both cried. I saw 'The Lion King' when it first opened, and it is still just as special," Chenoweth told People. 
And while she and Bryant really appeared to enjoy their time at the theater together, some people are curious about Chenoweth's beau. So, who is he, exactly? Keep reading to find out.
Kristin Chenoweth's boyfriend is a guitarist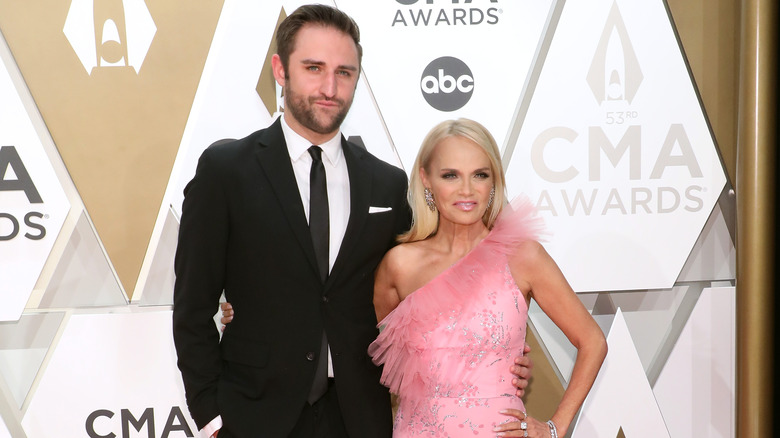 Taylor Hill/Getty Images
John Bryant is a guitarist, who is part of the country/rock band Backroad Anthem. Bryant has also worked with singer-songwriter Charlotte Leigh, and musician Ty Herndon, according to his Instagram bio. Bryant was first linked to Kristin Chenoweth in August 2018 — the two were spotted holding hands at the airport, according to Us Weekly. From there, their romance really seemed to take off. So, is marriage in the cards for these two? It's possible — but Chenoweth doesn't seem too concerned about getting a ring... at least, she wasn't in 2019. "I don't know if I need a ring. I just need the commitment, and I got that. Snap," she previously told Us Weekly.
Bryant is 14 years younger than Chenoweth, but age is just a number when it comes to these two. In fact, Chenoweth has used her boyfriend's age to her advantage — he taught her all about TikTok! "My boyfriend is 14 years younger than me. Thus, I'm good at TikTok. I didn't know what TikTok was, I didn't necessarily want to do TikTok. Now I love TikTok with his help," Chenoweth told People magazine back in November. Chenoweth has more than 650,000 followers and more than 5 million likes on the platform.
Kristin Chenoweth said her sex life with Josh Bryant is 'great'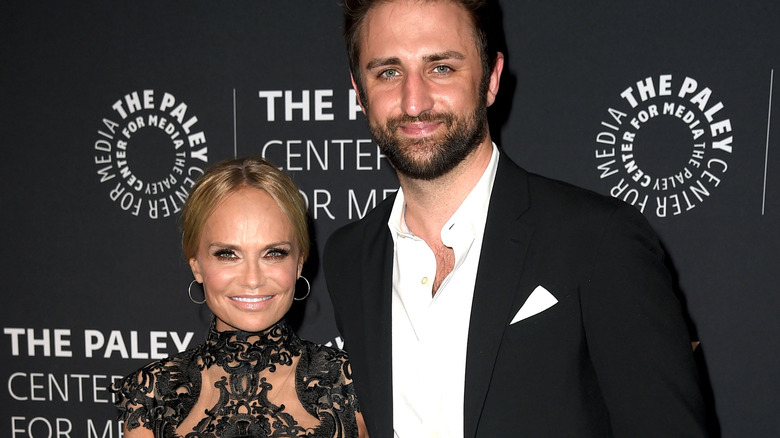 Kevin Winter/Getty Images
Kristin Chenoweth made a virtual appearance on "Watch What Happens Live!" with Andy Cohen back in May 2020, and she shared a little TMI about her personal life — without actually saying much at all. According to the Daily Mail, Cohen asked Chenoweth about her sex life with Josh Bryant, to which she responded, "a lady doesn't speak on those such things, but it's been great. But it's been great, don't be confused!" she said.
Chenoweth and Bryant were together throughout the coronavirus quarantine, which, Chenoweth admits, was a little tricky. "We managed to stay creative and still have a good time," she told People magazine, explaining that she and Bryant really got into TikTok while staying safe at home. But the two also needed some alone time. "He took a couple of walks on his own, as did I, because you just can't be with someone 24/7," Chenoweth told the outlet. "That's the truth. And yet we managed to make it work somehow," she added.
Things appear to be going really well between Chenoweth and Bryant these days, too. On Bryant's birthday (September 2), Chenoweth shared a picture of her in her man's arms on Instagram. "You light up my life @joshbguitar happy bday!" she captioned the snap.