Selena Gomez Debuts Short New Haircut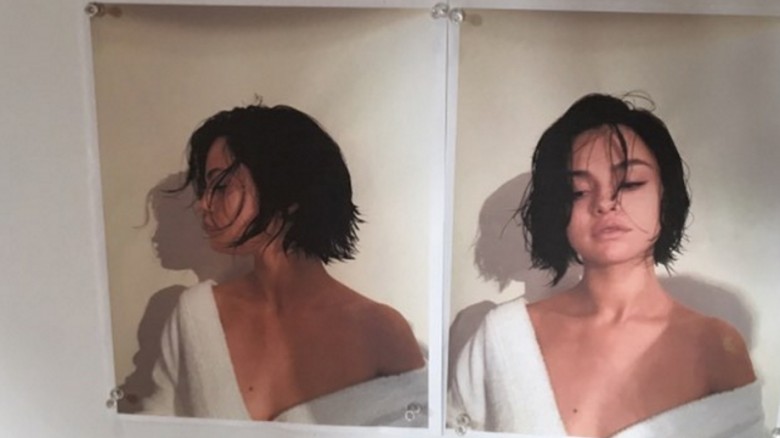 Instagram
Selena Gomez just changed up her look big time.
On April 25, 2017, the "Kill Em With Kindness" singer posted two side-by-side shots tacked to a wall, showing off her new hairstyle. In the photos, Gomez wears her hair down in a short, messy bob, which just barely falls below her chin, and appears to be donning a cozy, white bathrobe.
With no Instagram caption and no follow-up pictures, we're left to wonder if Gomez, 24, really took the plunge and opted for shorter 'do for the summer or if she was simply trying on a wig, perhaps playing with her style for a new photoshoot.
Either way, the new cut is a far cry from Gomez's signature long, wavy locks. But it's not the first time she's made a major hair change. Just a few months ago, Gomez was seen rocking a lob haircut for a "#secretproject."
Still, the haircut comes as a surprise. Just four days ago, she wore her hair in a sweet updo for the wedding of her former Wizards of Waverly Place (2007-12) co-star, David Henrie. So what sparked the sudden change? Guess we'll just have to wait to find out.