SNL's Pete Davidson Credits Girlfriend Cazzie David For His Sobriety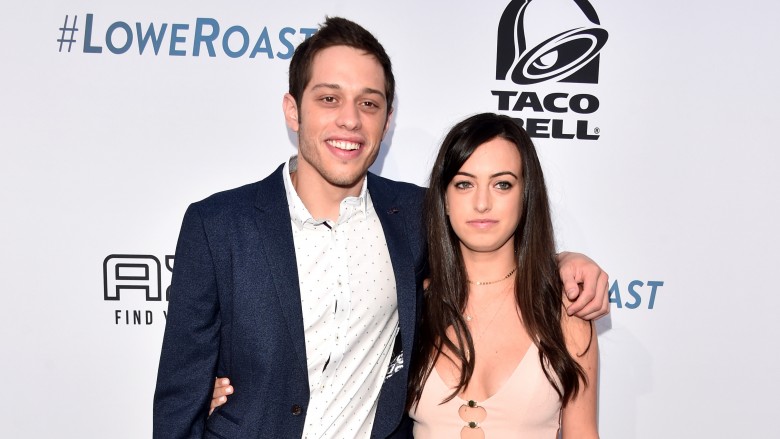 Getty Images
Saturday Night Live star Pete Davidson has thanked his strong relationship with girlfriend Cazzie David for keeping him sober.
In an Entertainment Tonight exclusive, the comedian, 23, gushed over his girlfriend's love and support. "I'm very lucky. She's very, very supportive," he explained. "She's the most beautiful girl in the world, look how lucky I am. She's so smart, look how smart she is. She is a very, very wonderful lady."
The cute couple caught up with ET at the Stand Up For The Planet Benefit gala on April 25, 2017 in Los Angeles. They attended in support of David's mother, Laurie, who is a trustee on the Natural Resources Defense Council, the organization that hosted the event.
David, 23, is also the daughter of Curb Your Enthusiasm star Larry David. She told ET that her famous father approves of her relationship with Davidson. "He really loves that I'm dating a comedian...because he feels like the only people he can talk to are people who also make jokes," she shared. "It worked out very well."
Davidson opened up for the first time about his sobriety from drugs and alcohol in early March 2017, when he revealed in a heartfelt Instagram post that he is "happy and sober for the first time in 8 years." At the time, he admitted that the journey to sobriety "wasn't easy." However, he wrote, "I got a great girl, great friends, and I consider myself a lucky man."
At the NRDC event, Davidson disclosed that he made the decision to go public about his sobriety in order to "put pressure" on himself to stay clean. "I felt like, if I just kept it to myself nobody would know, but if everybody knows, then you kinda have to keep yourself in check so you don't let anybody down," Davidson explained. "So I thought that was a good idea to do."
Congratulations again on your sobriety, Pete.