What Evan Peters Really Thinks About His Fans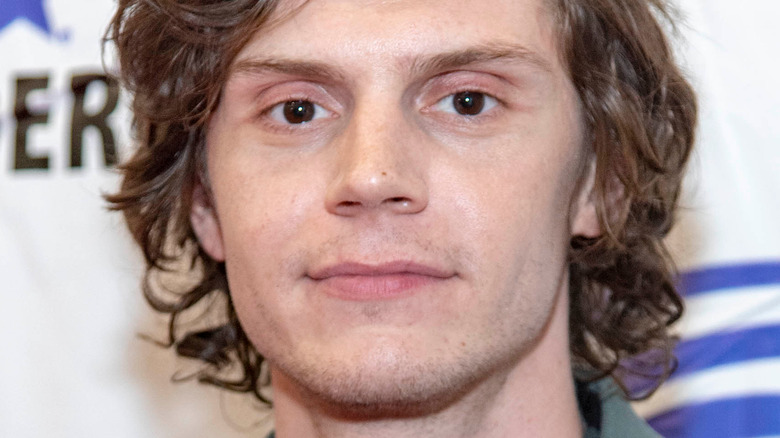 Eugene Powers/Shutterstock
Evan Peters is best known for his outstanding roles on "American Horror Story." From "Asylum's" alien-probed Kit Walker to "Cult's" alt-right figurehead Kai Anderson, Peters has shown off his wide range of acting skills for a decade on the hit television series. In doing so, the 34-year-old actor has amassed a cult (no pun intended) following amongst the "American Horror Story" faithful, who view Peters as a crucial pillar to the series' success. On top of that, Peters is also revered by both co-star Sarah Paulson and series creator Ryan Murphy, who told Entertainment Weekly that Peters' work is "criminally underrated." 
Although "American Horror Story" is primarily targeted towards mature audiences, Peters' fan base is exactly what you would expect: teenage girls. With his dreamy good looks and seeming lack of aging, the heartthrob has amassed a huge female following over the course of his decade-long career on the television program. Given that Peters is older than his dedicated fan base, therein lies a cultural disparity that's actually really funny once you read the actor's take on it.
So what exactly does Evan Peters think of his fan base? Read on to find out!
Evan Peters finds his fan base 'kind of hilarious'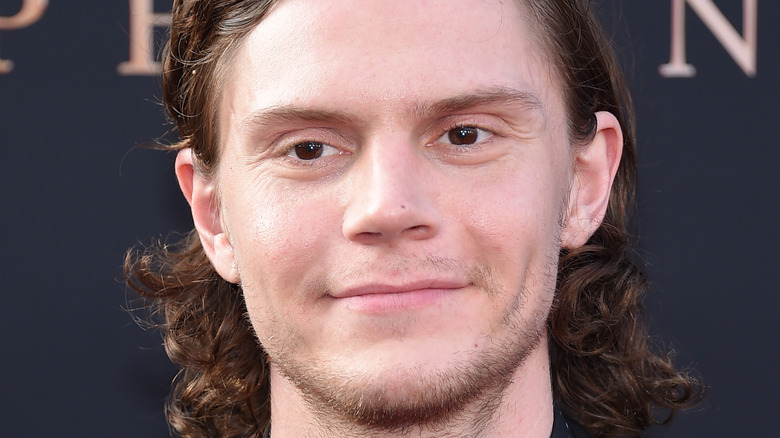 DFree/Shutterstock
In a 2015 interview with Cosmopolitan, Evan Peters opened up about his unique fan base, which the outlet noted primarily consists of teenage girls. In the interview, Peters revealed what fascinated him about his fan base at the time were "selfies and selfie sticks," which he found to be "kind of hilarious." He also gave his humorous opinion on the lingo of the time, specifically on the term "bae." When asked about it, he responded, "Yeah, I know about bae. I only learned about it a couple of years ago." Upon learning the term, Peters "was like, 'What the hell are you saying? Is that babe?' 'It's like babe but it's bae. It's with no b.' OK, great, all right. I guess it's easier to say."
The lexicon of the mid-2010s was... something for sure. Rife with strange terms and incomplete words, it's almost as if millennials and Gen Z'ers experienced a vocabulary regression at the time. Peters took note of that, stating, "Teenage girls don't finish words." Words like "amaze" and "totes" definitely threw the actor for a loop — and with the phrase "I can't even," Peters noted, "Yeah, I can't even with 'I can't even.'"
And don't even get Peters started with social media, because for the most part, he has no clue what he's doing. Keep reading to learn about Evan Peters' take on social media!
A true Luddite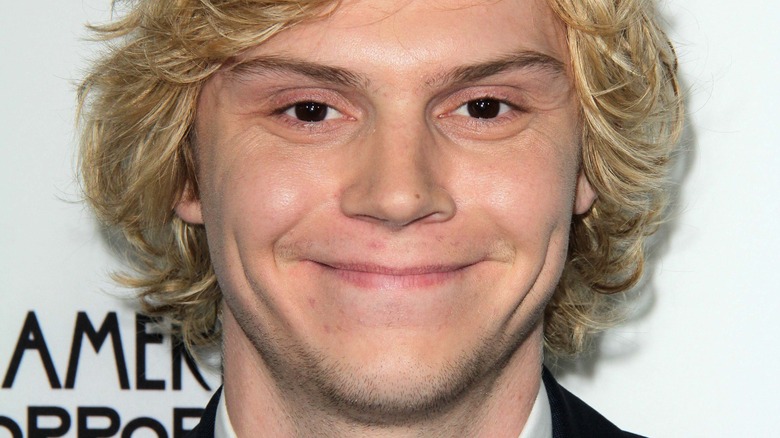 s_bukley/Shutterstock
Lexicon aside, Evan Peters' age difference is also highlighted by his stance on social media, which is almost Luddite-like in a sense. A true ghost on social media, Peters stated in his interview with Cosmopolitan that he "never really understood" Instagram. "I still don't get it. And I'm not very good at it. I just chalk it up to not being good at it," he continued. Furthermore, Peters is completely off the grid with no Facebook, Instagram, and especially no Twitter after a political faux-pas led to some bad publicity on his end.
In 2020, as the public descended into anarchy following the unjust murder of George Floyd, Peters retweeted a video that many likened to something his right-wing character from "American Horror Story," Kai Anderson, would post. In the original tweet, a user shared a video of cops chasing down looters with a caption that read, "I can watch these piece of s*** looters get tackled all day!!" And though the actor did not offer any additional commentary, his retweet seemingly served as an endorsement and earned him a ton of backlash in the process.
Peters immediately apologized. "I don't condone the guy watching the news at all in the video which I have deleted. I unknowingly retweeted it," he tweeted (via the Daily Mail). "I'm deeply upset it got on my newsfeed. I sincerely apologize if anyone was offended. I support black lives matter wholeheartedly." Peters deleted his Twitter thereafter.