How Old Was Leonardo DiCaprio During The Titanic?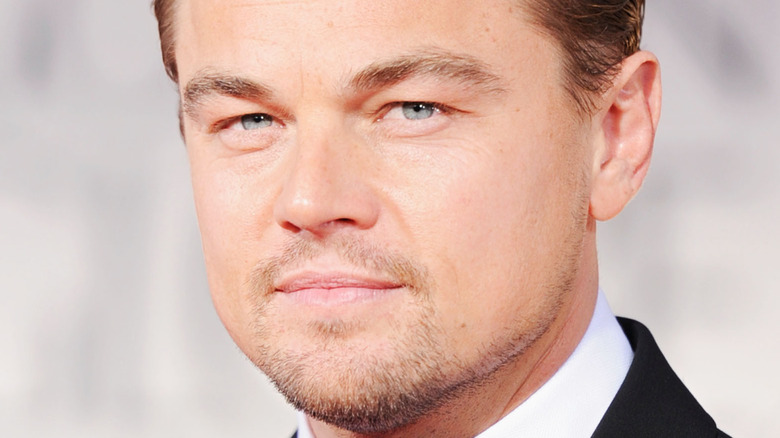 Frazer Harrison/Getty Images
Leonardo DiCaprio is one of the most recognizable faces in Hollywood — not only because he has starred in some of cinema's most memorable flicks, but also because his baby face remained unchanged for most of his career. As Vulture explored, DiCaprio spent the first 13 years of his professional life boasting the looks of an eternal teenager, though his features began to mature around 2005, when the actor turned 30. His baby face didn't hinder his career. To the contrary, NBC News argued in 2011 that it proved to be one of DiCaprio's strengths, allowing him to inject a level of humanity and likeability that made the many complex characters he has played more nuanced.
His boyish looks also made him popular with younger audiences. Per TODAY, his dreamy looks were an important factor in making "Titanic" a global phenomenon. His co-star, Kate Winslet, is a year younger than DiCaprio, though she looked a bit more mature as Rose than he did as Jack Dawson, as NBC pointed out. "Leo looks so young and so skinny!" Winslet said in 2012 upon the release of "Titanic 3-D," per USA Today. Speaking on "DayBreak" (via Us Weekly), she also teased that he has put on weight since then.
DiCaprio and Winslet have surely grown a lot, but Jack and Rose will forever be as young as they were when we collectively fell in love with them nearly 25 years ago. Read on to learn how old DiCaprio actually was when he shot the film.
Leonardo DiCaprio was young, but not that young in 'Titanic'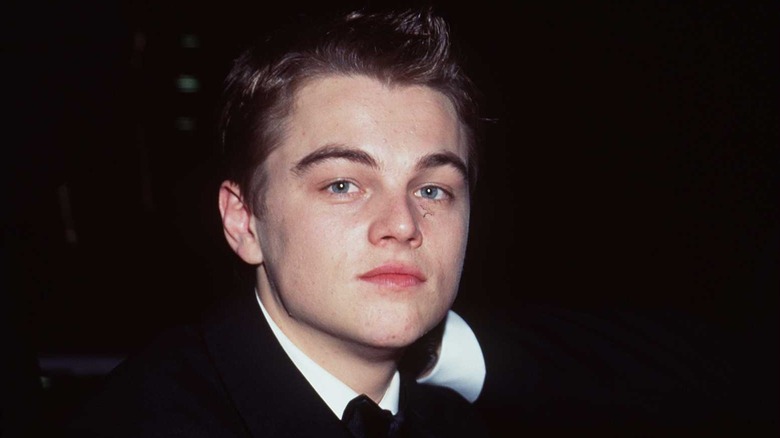 Ron Wolfson/Getty Images
Principal photography for "Titanic" began in September 1996, according to the Democrat & Chronicle. That means Leonardo DiCaprio, born on November 11, 1974, was two months shy of his 22nd birthday when he began shooting the character that propelled him to stardom. When the film came out in December 1997, DiCaprio was 23 years old. Kate Winslet was 20 when filming began, but turned 21 a month later. 
While promoting "Titanic 3-D" on iTV's "Daybreak" in 2012 (via Us Magazine), Winslet confirmed that's how old they were, using the opportunity to tease her former co-star and friend about his changed looks. "We do look very different, we're older. Leo's 37, I'm 36 — we were 21 and 22 when we made that film. You know, he's fatter now — I'm thinner," she joked. The young actors were tasked with bringing to life what was set to become the highest-grossing film of all time, according to Variety, and win a record-breaking number of Oscars, according to the Guinness World Records. 
To accomplish such extraordinary feat, DiCaprio and Winslet had to become a team. "Kate and I are ... so close on this film. We're like partners," DiCaprio told E! News at the time. The two famously developed a bond that is still going strong. "Our chemistry and our friendship was so profound. ... We were very, very lucky that we did just click and got on so well all of the time," Winslet said.
Leonardo DiCaprio almost rejected the 'Titanic' role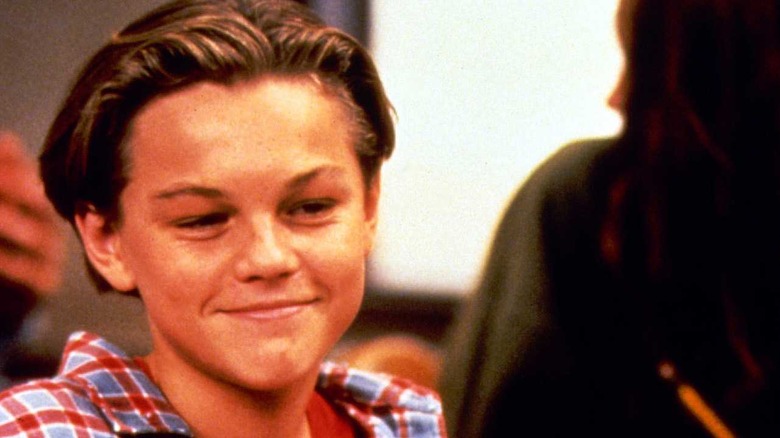 Getty Images/Getty Images
The choices actors make when they are starting out can make or break their career. The wrong role can hinder how the actor is viewed within the industry and by viewers. At 20 years old, Leonardo DiCaprio knew that — so much so that he almost rejected the role. Yes, we could've had "Titanic" with a different Jack Dawson. "My initial reaction when I first heard about the film was, 'Okay, here's another big blockbuster that's going to come out with no content. And it's going to be strictly about the special effects. I'm not interested,'" DiCaprio said in an interview with E! News.
DiCaprio even told Paul Rudd, with whom he was working on "Romeo + Juliet" at the time, about being offered the role and being uncertain of what to do, Rudd said on BBC America. DiCaprio couldn't have picked a better person to share his news with, as Rudd's father was a Titanic expert — as in he made a living out of it. "We just had a conversation about it and he was saying, 'Oh, I don't know what I'll do.' And I remember saying, 'You should do it!'" Rudd said. 
In his interview with E! News, DiCaprio said that after reading the script and meeting with director James Cameron, he realized the film's pillars were the characters of Jack and Rose and that the special effects were meant to add to their story, not detract from it. So he gave it a shot, and the rest is history.