The True Meaning Behind 'Knife Talk' By Drake Ft 21 Savage & Project Pat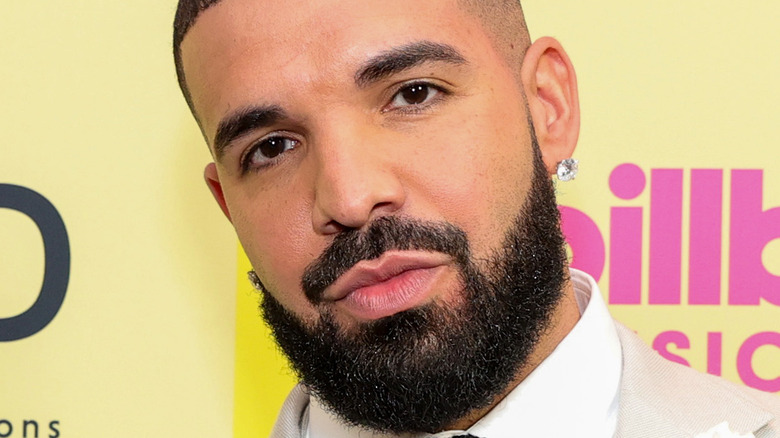 Rich Fury/Getty Images
"Knife Talk," track 13 off Drake's latest record "Certified Lover Boy," presents a master class in hip-hop. Featuring the likes of 21 Savage and Three 6 Mafia affiliate Project Pat, the four-minute banger kicks off with Pat's verse (which is actually sampled from Juicy J's "Feed the Streets"), which highlights his non-ubiquitous flow and iconic Memphis twang. The song then sees Drake and 21 Savage trade verses like Charlie Parker and Miles Davis trading solos on the iconic "Au Privave."
And while we aren't likening Savage and Drake to Parker and Davis harmonically (two completely different skillsets!), the fact remains that the two rappers possess a chemistry so unique and essential in today's hip-hop climate — much like the jazz greats of a bygone era. As a result, Savage and Drake create a sound that gels incredibly well not just rhythmically, but also thematically with respect to their braggadocious nature.
With that being said, let's take a look at Drake, 21 Savage, and Project Pat's "Knife Talk!"
Drake's Knife Talk has unorthodox flows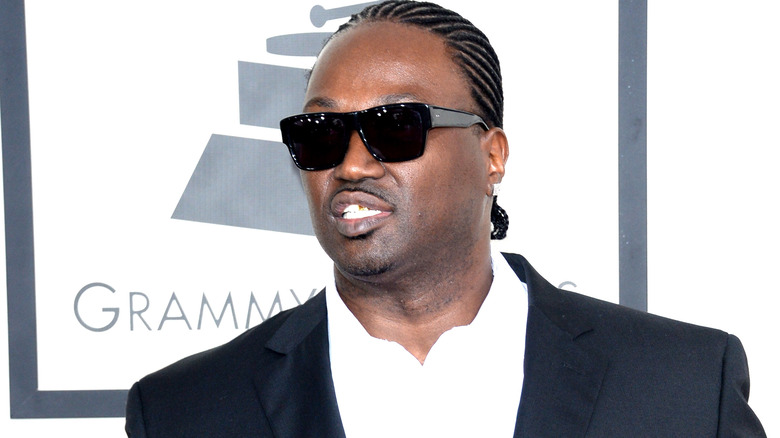 Jason Merritt/Getty Images
Sampling Project Pat's verse from Juicy J's "Feed the Streets" for the opener of "Knife Talk" perfectly sets the tone for the track. From the first two bars, one can immediately tell that Pat is not playing around (nor did he ever) with his experiences of street life. From his tone, delivery, and lyricism, Pat delivers the "I gotta feed the streets, my pistol gon' bleed the streets / Ski mask on my face, sometimes you got to cheat" (per Genius) bars with such rugged delivery that you can feel his pain through the speakers.
Spitting over a melancholic trap-orchestra instrumental, the sampled verse also features his unorthodox flow, which Genius describes as his "quintessential flow by stressing the penultimate syllable and then drawing out the final syllable of each clause." The following four bars ("To stay ahead in this b****-ard, drank syrup like it's liquor / Street life'll have you catchin' up to God quicker / Sticker, AK-40 to your liver / Let the chopper bang on you like a Blood or a Cripper") further highlight Pat's eternal struggle to cope with "street life." He also mentions "AK-40 to your liver," indicating that he may have been in situations that have called for gun violence throughout his tumultuous life.
21 Savage then picks up the baton following Pat's verse. Keep reading to learn more about the track!
Drake and 21 Savage are students of the game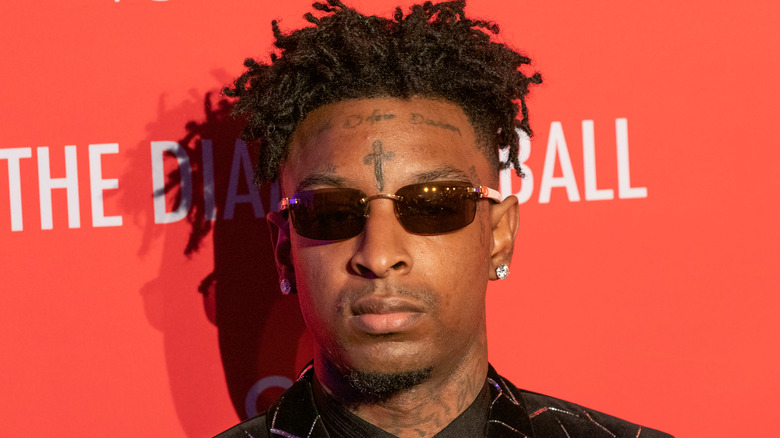 lev radin/Shutterstock
Following Project Pat's verse, 21 Savage comes in swinging with his first verse. Utilizing Pat's unique flow (particularly how the legend stretches out certain words and purifies his vowels), Savage enters true student mode as he incorporates a sense of rhythmic quotation — indicating his astute listening skills, and not just rapping for the sake of rapping. Savage also carries the thematic baton as provided by Pat with his hood-oriented lyrics, stating, "I'm mister body catcher, Slaughter Gang soul snatcher" (per Genius) — an allusion to murder alongside a distinct, Pat-like delivery. "No capper, street n****, not a rapper" further drives Savage's point home.
Drake then comes in, picking up where Savage left off thematically. While not as rhythmically dense as Pat and Savage, Drake does continue with the theme of violence, rapping, "I'ma drop this s*** and have these p****** droppin' like some motherf*****'— / Type of n**** that can't look me in the eyes / I despise." He then follows up with a volatile, "When I see you, better put that f*****' pride to the side / Many times, plenty times, I survived / Beef is live, spoiler alert, this n**** dies."
And while Drake comes from a "Degrassi" background, one can argue that it's hard to take him seriously when juxtaposed against the street-hardened Pat and Savage. Regardless of such, the trio's verses all come together perfectly to create one of "Certified Lover Boy's" best tracks!