The Real Reason Camilla Almost Couldn't Marry Prince Charles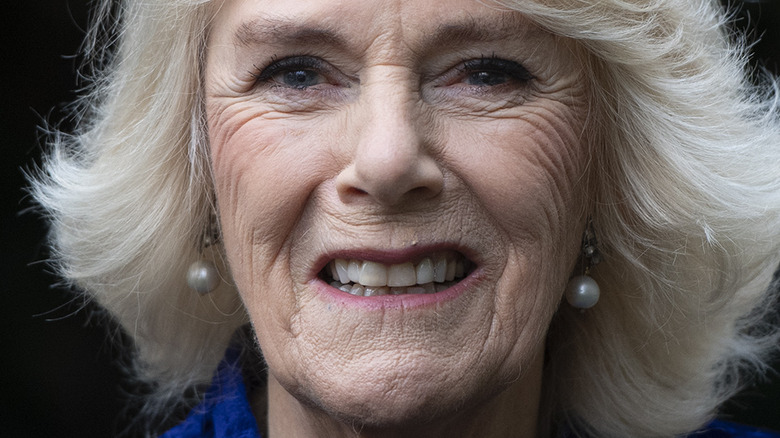 Wpa Pool/Getty Images
Prince Charles first met Camilla Parker Bowles at a polo match in the early 70s. The two dated for some time before Charles joined the Royal Navy, according to Harper's Bazaar. When he returned home, Camilla had moved on; she married Andrew Parker Bowles in 1973. The marriage did not change how Charles felt about Camilla, however, and it's believed that he remained in love with her, even when he courted Princess Diana. There have even been reports that Charles was in constant contact with Camilla while he was on his honeymoon with Diana, according to Showbiz Cheatsheet. 
As the years went on, Charles and Camilla realized that they wanted to be together. Camilla and Andrew split in 1995, and a year later, Charles and Diana finalized their divorce, according to Town & Country. Charles and Camilla eased into a relationship, and rekindled their romance in the years that followed. They moved very slow, but seemed happy together nevertheless. Charles proposed to Camilla in February 2005, and they tied the knot two months later. However, what some people don't know is that Charles and Camilla's wedding almost didn't happen. Keep reading to find out what almost kept Camilla from marrying the love of her life.
Camilla Parker Bowles was sick on her wedding day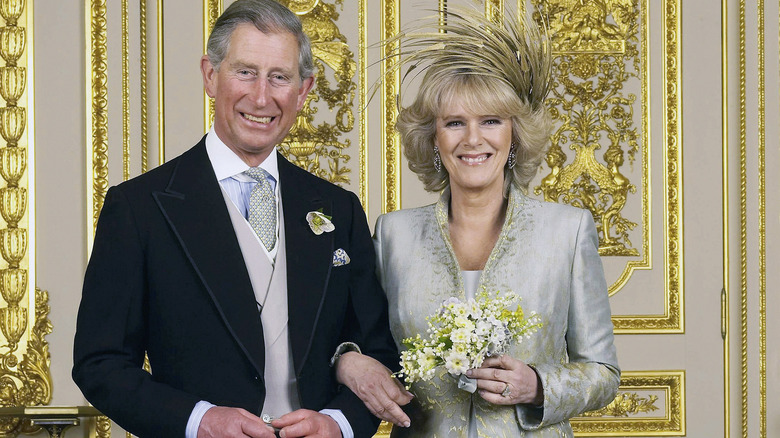 Pool/Getty Images
Prince Charles and Camilla Parker Bowles waited decades to finally be together, but their wedding day didn't exactly go as planned. According to Vanity Fair, Camilla was very sick, suffering from sinusitis, on the day that she was set to exchange vows with Charles. Anyone who has suffered from sinusitis knows how miserable it can be, congested, unable to breathe, sneezing. "She was really ill, stressed. She literally couldn't get out of bed," a friend of the couple named Lucia Santa Cruz told the outlet. The night before the wedding, Camilla stayed with her sister, Annabel Eliot, as to keep with tradition of the bride and groom sleeping separately before their big day. It was Annabel who helped get Camilla up and dressed on the happiest day of her life.
As Hello! magazine points out, you'd probably not be able to tell that Camilla was sick on her wedding day. She looked extremely happy, and wore the biggest smile on her face as she posed for photos with her new husband. Surely the adrenaline helped keep her illness in check for at least part of the day. Well, that and maybe some sinus medication!