Here's What Michael Weatherly From NCIS Is Doing Now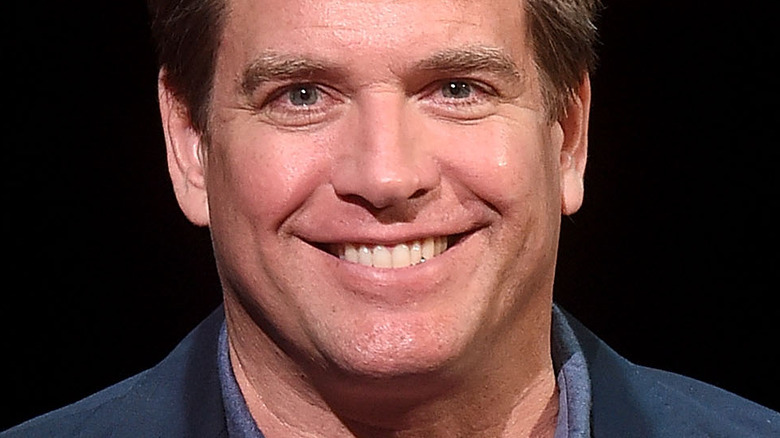 Jamie Mccarthy/Getty Images
Next to Mark Harmon, Michael Weatherly was one of the biggest stars on the franchise series "NCIS." After becoming a star on the hit TV series as Anthony Dinozzo, Weatherly left the show at the peak of its popularity. According to The Hollywood Reporter, "NCIS" is the "number one global TV series in the world," and the show is "licensed in more than 200 countries and territories." The popular CBS series has spun off into "NCIS: New Orleans," "NCIS: Los Angeles," and the upcoming "NCIS: Hawaii."
Despite the popularity of the CBS series, in January 2016, Weatherly announced he was ending his role as Tony DiNozzo at the end of the "NCIS" season. The actor told TV Insider that 13 years of playing Special Agent Tony DiNozzo was long enough. "I meet 20-year-olds who were in first grade when we started. Basically, their entire lives they've known me as 'Hey, you're on television, playing that guy.'"
News of Weatherly's departure was hard for "NCIS" viewers, as DiNozzo was a fan favorite. Weatherly's character and Cote de Pablo's character Ziva David were the show's most famous couple. According to Express, fans were upset when Weatherly left the series after revealing that DiNozzo and Ziva shared a daughter.
To find out what Weatherly is doing now, keep reading!
Michael Weatherly starred in Bull and faced a sexual harassment lawsuit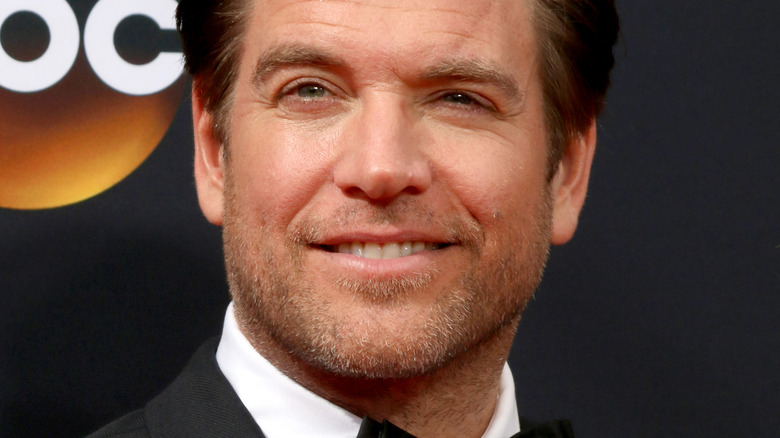 Kathy Hutchins/Shutterstock
"NCIS" fans didn't have to wait long to see Michael Weatherly on TV again. A few months after Weatherly announced he was leaving "NCIS," the actor was cast as jury consultant Jason Bull in a new CBS series called "Bull." According to CBS, the series is loosely based on the early career of Dr. Phil McGraw, "the founder of one of the most prolific trial-consulting firms of all time."
"Bull" began airing on CBS in September 2016, becoming a hit almost immediately. But there was a scandal surrounding "Bull" and Weatherly in 2018. The New York Times reported that CBS settled with "Bull" co-star Eliza Dushku for $9.5 million after she claimed she was fired from the show after confronting Weatherly for sexual harassment. The outlet reported that Weatherly's comments and actions made Dushku uncomfortable and that after she confronted Weatherly about his behavior, Dushku's character was written out of the show. Dushku "believed her time on 'Bull' came to a sudden end as a result of retaliation."
Weatherly's former co-stars at "NCIS" defended him after the sexual harassment allegations. According to The Wrap, Pauley Perrette shared a photo of her and Weatherly on social media with the caption: "This man... I love, respect, trust, and I KNOW." Perrette's support of her former co-star was a big move because Perrette alleged Mark Harmon was abusive on the "NCIS" set, causing her to leave the show.
Michael Weatherly's Bull continues to be a hit for CBS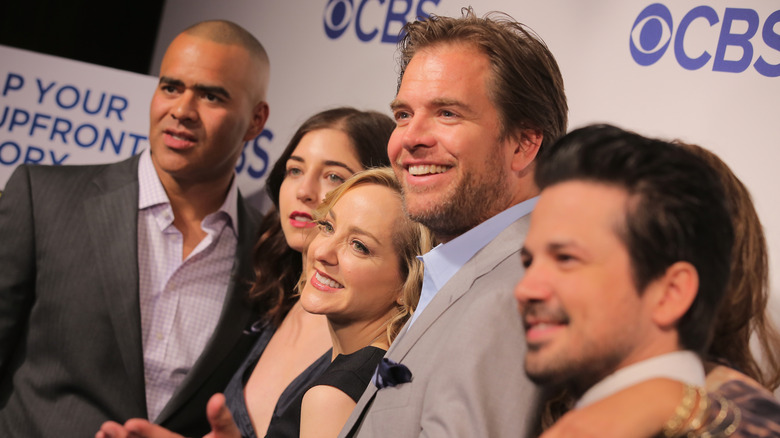 Jemal Countess/Getty Images
Despite the 2018 scandal about Michael Weatherly, his hit show "Bull" continues to be a hit for CBS. Weatherly seems to be a magnet for gossip, from his romance and engagement to Jessica Alba to his relationship with Robert Wagner. After Wagner played a recurring "NCIS" guest star role as the father of Weatherly's character, Tony Dinozzo, there was a baseless internet rumor that Weatherly is Wagner's son. (While the two actors do share a strong resemblance, they aren't related in real life.)
Meanwhile, the fallout from Eliza Dushku's claims against Weatherly and the network's payment of $9.5 million to settle her harassment claims didn't end in 2018. In 2019, Amblin TV, headed up by Steven Spielberg, told The Hollywood Reporter that they were parting ways with the CBS series. 
In 2021, Bull continues to shine in the CBS primetime lineup, ratings-wise. On September 17, Weatherly tweeted a photo of a Checkers location, writing, "Just looking for some Crazy Good Food #bull on location!"