Here's What Pauley Perrette From NCIS Is Doing Now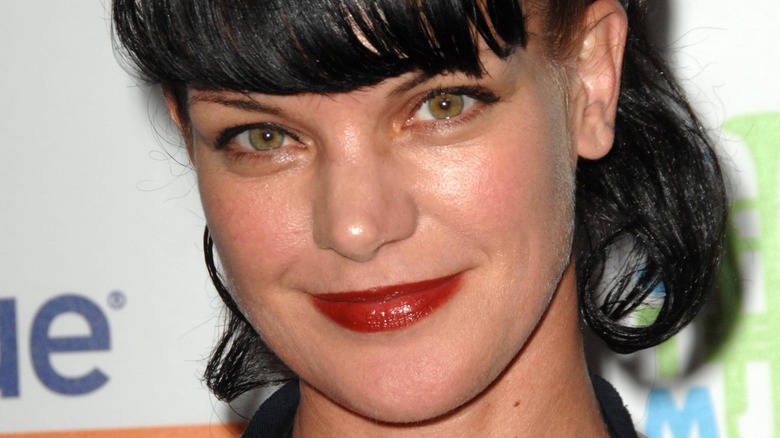 s_bukley/Shutterstock
When Pauley Perrette brought the character Abby Sciuto to life on "NCIS," she helped change people's perceptions of scientists. Abby wasn't a stuffy square in a lab coat — she made life in the forensic field look like fun by rocking outfits adorned with skulls and studs and blasting techno music while she examined evidence. And her playful pigtails have become downright iconic.
Abby was an excellent role model and entertaining to watch, but she just wouldn't have been the same if Perrette hadn't played her. The actor shares Abby's love of loud music, having fronted a punk rock band called Lo-Ball, and she knows her stuff when it comes to forensics — she did attend John Jay School of Criminal Science, after all. Before she got into acting, Perrette wanted to be an FBI agent. "I was a voracious student, and I ended up with the best background to be an actor ever, because I'd been studying human behavior in science for years and years," she told The Associated Press in 2011 (via Deseret News).
"NCIS" viewers had grown extremely attached to Abby and the seemingly ageless actor behind her big black bangs when Perrette exited the series in 2018. But after 15 years, she decided it was time to move on. "It makes me sad to imagine a world without Abby in it," she told CBS News. At least fans still have Perrette, who has been doing a lot of good since leaving the show.
Why Pauley Perrette returned to TV after retiring
When Pauley Perrette quit "NCIS," she left a large legacy behind. In 2019, she created a scholarship for John Jay College students studying forensic science. She spoke about the "Abby effect" in a video for the school. "In real life, young girls were taking inspiration from this fictional TV character and pursuing lives and education in science and forensic science," she said.
Perrette didn't take a long break from acting. She scored a starring role in the sitcom "Broke," which was canceled in 2020 after just one season. She seemed to harken back to her negative experience working on "NCIS" in a tweet about the short-lived series. "This show restored my faith in people, in this industry," she wrote. But in October 2020, she announced that she was "happily retired" from acting, giving her plenty of time to hang out with her rescue dogs, experiment with her hair, and do a little gardening.
Perrette made two brief returns to TV on the Los Angeles station KTLA. In July 2021, she participated in Project Angel Food's telethon to help feed people with serious illnesses that make it difficult or impossible for them to leave their homes. One month later, she recorded a segment for the Love In Action Telethon, which raised over $1.1 million for the LGBTQ+ community (via LGBT News Now). The star-studded event also included appearances by Adam Lambert, Gabrielle Union, Eva Longoria, RuPaul, Jane Fonda, and Lily Tomlin.
Pauley Perrette hopes her personal tragedy helps save lives
Pauley Perrette has done a lot of charity work since retiring, including donating $30,000 to families in need during the holidays. She's also worked hard to raise awareness about the importance of getting vaccinated against COVID-19. In January, the pandemic affected her personally when her father Paul died after being hospitalized with the disease.
"Last thing daddy said to me on this earth was about COVID," Perrette tweeted. "He said: 'Thangs not good. I keep fighting. U stay put don't get near this stuff. It's really bad.'" In another tweet, she described her father as "A republican who begged me to TELL YOU THAT THIS IS REAL from his deathbed!" She also implored her followers to get vaccinated and wear masks. Perrette even shared a photo of her dad hooked up to a ventilator. She revealed that he "didn't believe in COVID" before he got it and she called the disease a "cruel thief." 
In August, Perrette continued trying to save lives by recording an emotional video for her church, Hollywood United Methodist, when it was offering vaccinations. She spoke about how her father enjoyed decorating the church when he came to visit during the holidays, and she teared up as she explained why he can't do it this year. "Daddy got COVID right before the vaccine was available," she said. "And I lost him. So please get the vaccine, so the people that you love don't feel like this."