Twitter Is Seeing Red Over Michael K. Williams' Snub At The Emmys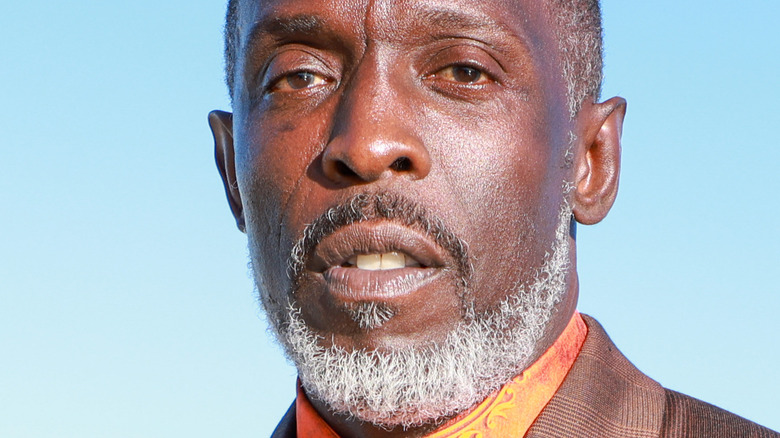 Arturo Holmes/Getty Images
Everyone has a specific actor in their minds they believe should win in their respective categories during any award show. But when that actor tragically passes away unexpectedly — before they were able to receive their flowers for their contributions to the industry — it makes the audience's anticipation even more heightened than usual. That is why many people were rooting for "Lovecraft Country" actor Michael K. Williams to take home the golden statue during the 73rd Primetime Emmy Awards for his heart-wrenching role as Montrose Freeman. Williams, before his untimely passing, sought mental health treatment and therapy after finishing his Emmy-nominated performance, mainly addressing his struggles with drug abuse before entering a new acting role exploring those issues.
"I just started therapy, you know, and really taking that seriously and starting to unpack ... the critic in my head and what and how that has affected my actions, my responses to certain situations, my relationships," Williams said in an interview on the "Tamron Hall Show."
Due to his devastating death and his stellar performance as the troubled and tortured Montrose Freeman, it kinda felt like a no-brainer that Williams would be taking home an Emmy. Therefore, his snub left Twitter users shocked and seething.
Micheal K. Williams lost to Tobias Menzies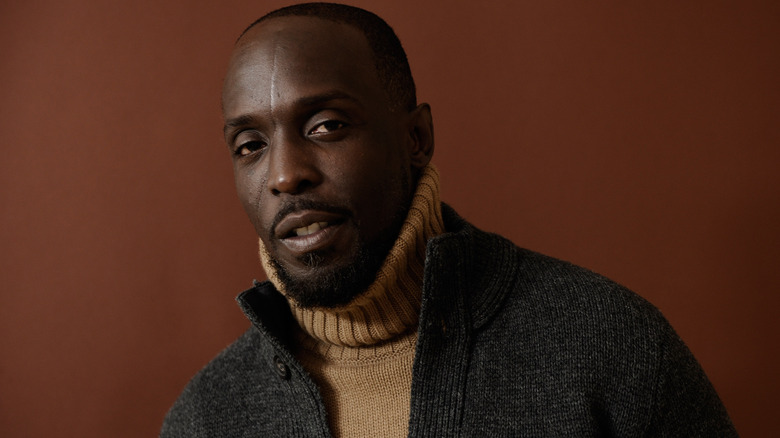 Larry Busacca/Getty Images
Michael K. Williams was nominated for an Emmy over four times from 2015 to 2019, and has not won a single time. Sadly, for his fifth and final nomination — as Montrose Williams in "Lovecraft Country" — he was shut out once again. Per The New York Times, The Emmys' voting period ended before Williams untimely death, so it was not expected to change the outcome of the award.
Williams was honored by Kerry Washington and went up against some heavy hitters in the Outstanding Supporting Actor in a Drama Series category, including Giancarlo Esposito for "The Mandalorian," Bradley Whitford for "The Handmaid's Tale," and Chris Sullivan for "This is Us." However, it was Tobias Menzies who took home the Emmy award for his role as Prince Phillip in "The Crown." This set Twitter ablaze with fury. 
This is the fifth time Williams was snubbed for an overwhelmingly positively reviewed performance. Many Twitter users are finding it unfair that he never took home an award for his role on shows like "The Wire" and "Boardwalk Empire." Additionally, one user wrote, "@TheEmmys IDGAF!!!! Michael K. Williams should get a posthumous "Best Supporting Actor" award!!! #MichaelKWilliams," while another shared, "Now you know that award was only #MichaelKWilliams to win smh terrible snub #Emmys #Emmys2021."