The One Tragedy That Changed Hayden Panettiere Forever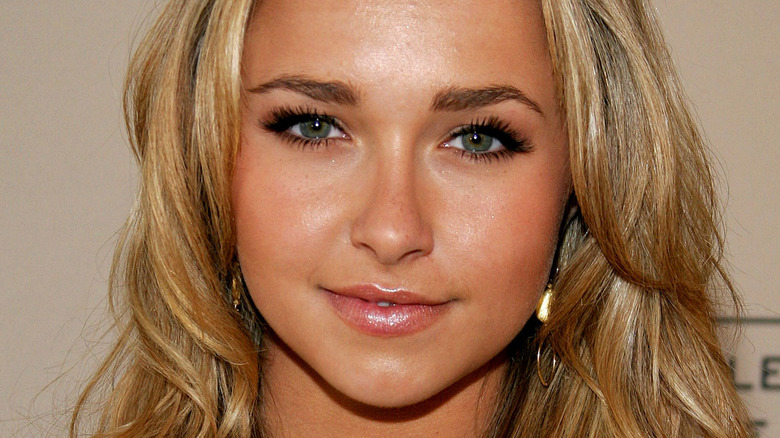 Tinseltown/Shutterstock
Hayden Panettiere is arguably one of Hollywood's greatest treasures. Starting at the age of five, the actor has spent the majority of her life under the limelight. In her near-three decade career, Panettiere has starred in major motion pictures including Disney's "A Bug's Life," "Remember the Titans," and "Scream 4." Panettiere, however, truly came into her own through her starring roles as Claire Bennet on the NBC series "Heroes" and Juliette Barnes on "Nashville." 
As is with any former child star, growing up in the limelight is no easy task. The actor-slash-singer is no stranger to the dark side of the business and the glamorous life in general. Furthermore, the actor's personal life — which saw her romantically entwined with former "Heroes" co-star Milo Ventimiglia, Scotty McKnight, and former world heavyweight champion boxer Wladimir Klitschko — is no secret to the public. 
Though the actor is relatively open about her personal life, there is one behind-the-scenes event that has not only changed the course of her career, but also the course of her life in a rather somber way. Indeed, while the star may light up the screen in almost every project she's in, things haven't always been so bright for the actor off-camera. So what exactly was the one tragedy that changed Hayden Panettiere forever? Read on to find out.
Hayden Panettiere has been open about postpartum depression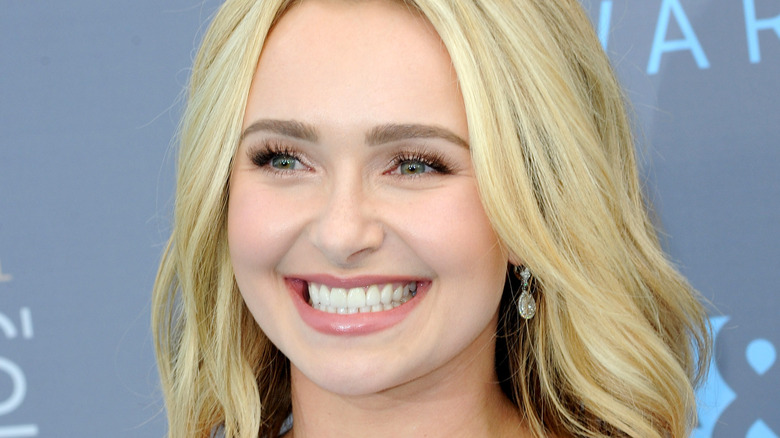 Tinseltown/Shutterstock
In December 2014, Hayden Panettiere gave birth to her first child, daughter Kaya Evdokia, whom she shares with the now-retired professional boxer Wladimir Klitschko. For over a decade, Panettiere and Klitschko had an on-and-off relationship — dating from 2009 to 2011 before calling it quits. The two ultimately reunited in 2013 and eventually became engaged while welcoming their first child.
Unfortunately, the couple split once more in 2018 in a decision that Panettiere has described as amicable. In fact, a source spoke to E! News, revealing that "Hayden and Wladimir are on great terms and friendly. They are a big part of each other's lives and will continue to be." Despite such, the trouble arose for Panettiere when, after giving birth to Kaya, she began experiencing symptoms of postpartum depression — so much so that she "voluntarily [sought] professional help at a treatment centre as she ... [was] ... battling postpartum depression," per a statement to Us Weekly.
In a 2017 appearance on Good Morning America, Panettiere opened up about her postpartum depression, stating, "It takes a while and you feel off you don't feel like yourself. ... Women are so resilient and that's the incredible thing about them. And I think I'm all the stronger for it. I think I'm a better mom for it because you never take that connection for granted," she continued. "I was just with her [Kaya] in Austria and she's skiing now." Aw. On that note, here's more.
Hayden Panettiere soon entered a 'toxic' relationship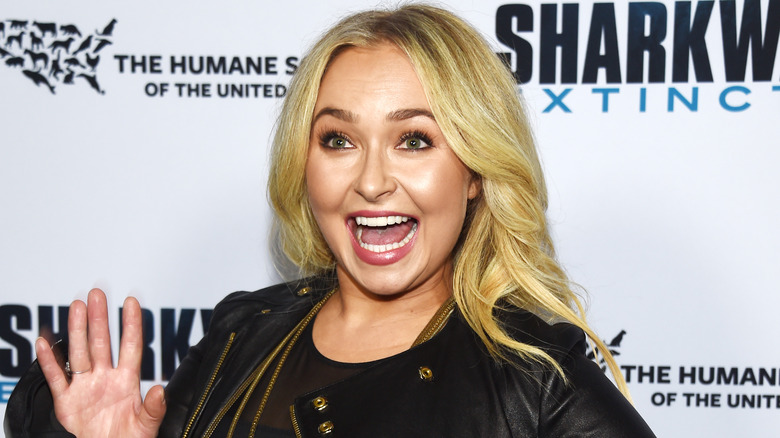 Amanda Edwards/Getty Images
On top of her postpartum struggles, Hayden Panettiere also "hasn't had much time" with daughter Kaya, as she is being raised by ex-fiancé Wladimir Klitschko in Ukraine (via Us Weekly). And while the two maintain a positive relationship conducive to co-parenting, it's certainly not easy for the actor to travel across the globe to see her daughter.
Beyond family issues, the actor has moved on with another man, Brian Hickerson, back home in Los Angeles, California. The couple, who started dating sometime in 2018, per Us Weekly, has been ensnared in controversy numerous times throughout their tumultuous relationship. An Us Weekly report from 2018 noted that police were called following an altercation between Hickerson and his father, with "​​what appeared to be blood" on the latter's face. Those closest to Panettiere described the relationship at the time as "not a healthy situation," per Us Weekly.
Things took a turn for the worse when, in 2019, Hickerson was arrested for domestic violence. "Redness and marks" were discovered on Panettiere's body and the two were reportedly involved "in both [a] physical and verbal argument" (via Us Weekly). Panettiere soon filed a restraining order, which was ultimately dismissed and the two started back up again. In 2020, Hickerson was arrested once more for allegedly punching Panettiere in the face. Hickerson was ultimately sentenced and served 45 days in jail, though it seems the two have once again rekindled their relationship.
If you or someone you know is dealing with domestic abuse, you can call the National Domestic Violence Hotline at 1−800−799−7233. You can also find more information, resources, and support at their website.