Facts Of Life Star Charlotte Rae Diagnosed With Bone Cancer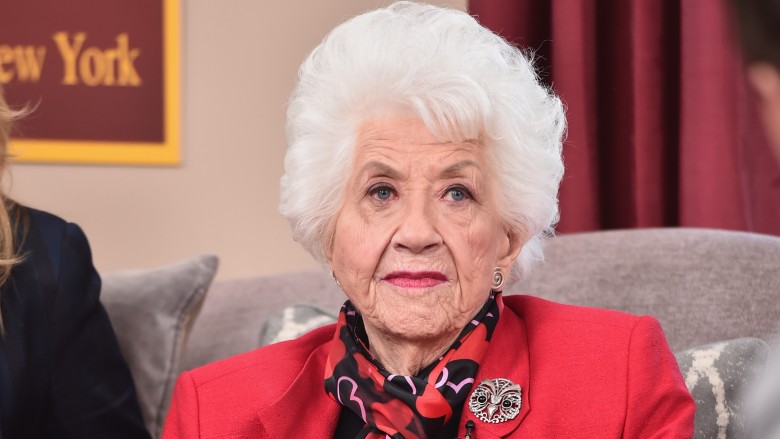 Getty Images
Facts Of Life star Charlotte Rae revealed that she's been diagnosed with bone cancer.
"Last Monday, I found out I have bone cancer," Rae, 91, told People on April 27, 2017. "About seven years ago, I was diagnosed with pancreatic cancer—which is a miracle that they found it because usually it's too late. My mother, sister and my uncle died of pancreatic cancer," she said. "After six months of chemotherapy, I was cancer-free. I lost my hair, but I had beautiful wigs. Nobody even knew."
The actress, who played fan favorite Edna Garrett on the series from 1979 to 1988, explained, "So now, at the age of 91, I have to make up my mind. I'm not in any pain right now. I'm feeling so terrific and so glad to be above ground. Now I have to figure out whether I want to go have treatment again to opt for life," she said. "I love life. I've had a wonderful one already. I have this decision to make."
Rae, whose book The Facts Of My Life hit shelves in 2015, added, "At 91, every day is a birthday. [In my book] I want to tell everybody to celebrate every day, to savor the day and be good to yourself, love yourself, and then you can be good to others and be of service to others."
As far as treatment goes, Rae said, "I wanted to think about it first. I think I'm going to go for it. The side effects were not too bad when I did it originally," she noted. "I've had a great life, but I have so many wonderful things happening. I'd like to chose life. I'm grateful for the life I've already had."
Just one week before her diagnosis reveal, Rae spoke to Fox News about her battle with alcoholism, which began in the 1970s when she was on Sesame Street—she claims that she used alcohol to help her sleep at night in order to wake up early enough to perform for the kids' show.
"After the wrap party for Sesame Street, I went over to [an Alcoholics Anonymous] meeting. I was expecting to see a bunch of bums with red noses and burlap flying around," she said. "No—I saw a lot of well dressed, beautiful people. At the end of the meeting, we all held hands and said the Lord's prayer. And I wept. That was the beginning of my sobriety. I'm now 42 years sober."
As for her beloved role as Mrs. Garrett, Rae still embraces the part and the Facts Of Life fans. "The show touched on issues that could bring parents and children together," she said, "and people enjoyed it. When I did a book signing at Barnes & Noble, I noticed there were a lot of people who stood in line and they told me that I meant so much to them... They were very attached to Mrs. Garrett. And they all wanted a hug from me! And I gave it to them. All of them."