The Real Reason Angelina Jolie And Brad Pitt Are Having A Tense Battle Over Real Estate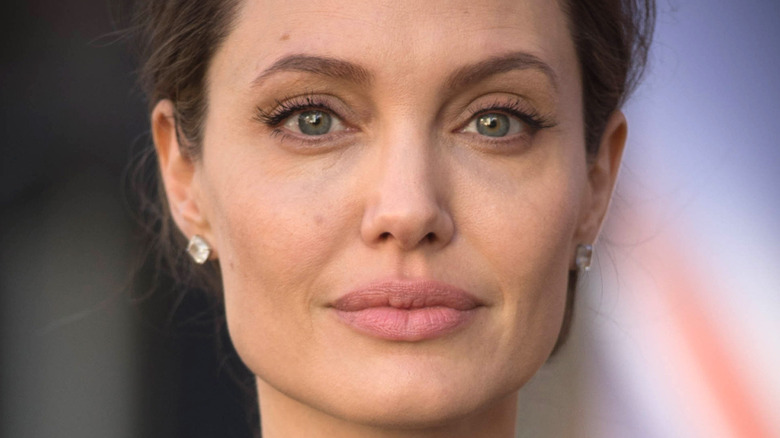 Wpa Pool/Getty Images
Brad Pitt and Angelina Jolie have not had the most amicable divorce proceeding on record. The couple tied the knot in 2014 after falling in love in the early 2000s, just to end their union two years later in 2016. Since then, it's been one headline after another about the battle over their six children, who at the time of this writing, range from teenagers to young adults. 
Despite the ongoing issues between the former lovers, it seems that Jolie feels ready to move on from the entire situation. When asked by The Guardian about her personal struggles, her divorce, and her family on September 4, Jolie responded, "It's not that I want to talk about anything really, because I just want my family to heal. And I want everyone to move forward — all of us, including their dad. I want us to heal and be peaceful. We'll always be a family."
However, there is no moving on until the custody battle is handled. Plus, it now looks like there's another war brewing on paper between the former golden couple of Hollywood. It seems as though Jolie and Pitt are battling over their $164 million French estate, which is where they also got married. Apparently, there's a reason behind it, too. Keep reading below to find out why.
Is Angelina Jolie trying to sideswipe Brad Pitt?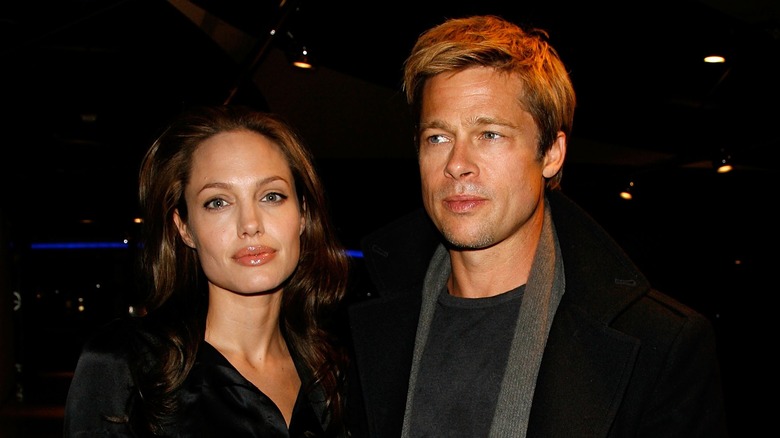 Kevin Winter/Getty Images
According to Page Six, there's speculation that Angelina Jolie might be trying to cut her ex-husband Brad Pitt out of a deal that is tied to their French estate, Chateau Miraval. It's a place that is close to both of their hearts, as Pitt told Wine Spectator (via Slate) back in 2014 that his newfound passion for winemaking has turned him into a farmer. "I love learning about the land and which field is most suitable for which grape, the drama of September and October: Are we picking today? Where are the sugar levels? How is the acidity? Is it going to rain?" he explained.
Yet, it now appears that Jolie is supposedly trying to sell her 50% stake of her beloved chateau. According to Page Six, the problem is that she might be doing this without giving Pitt a heads up to possibly buy her out. This also means she's ready to cut ties with whatever joint holdings she has with her ex-husband. Perhaps, this is her way to completely move on. 
However, a Page Six source that is seemingly closer to Pitt slammed Jolie, saying, "It's another example of Angelina trying to circumvent the rules and avoid their obligations." Meanwhile, Pitt's lawyers want to make sure that whatever deals are made are being done by the book. So, how does Pitt feel about all of this? 
Brad Pitt wants to play by the rules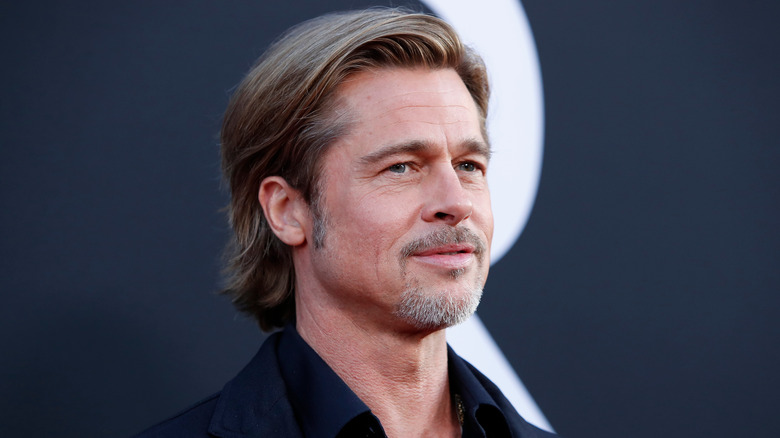 Kathy Hutchins/Shutterstock
There's been no evidence of Brad Pitt taking a swipe at his ex Angelina Jolie after their divorce — or at least not in public. In an interview with NPR in 2019, Pitt made it clear that he did play a role in the couple's marital breakdown, but didn't want to go into any deep details. "A breakup of a family is certainly an eye-opener that as one — and I'm speaking in general again — but as one needs to understand, I had to understand my own culpability in that, and what can I do better. Because I don't want to go on like this," he said.
So far, neither Jolie nor Pitt have made any comments about Chateau Miraval or what's next in their battle, but it appears as though Pitt's lawyers want to make sure that everyone is playing by the rules, especially when it comes to the ex-couple's assets. But a lot of fans can't help but feel like this might be Jolie's way of getting back at Pitt for whatever went down behind closed doors during their marriage. While no one knows for certain, we have a feeling that whatever glass of wine that Jolie and Pitt are drinking these days must taste sour.