The Truth About Gold Rush's Tony Beets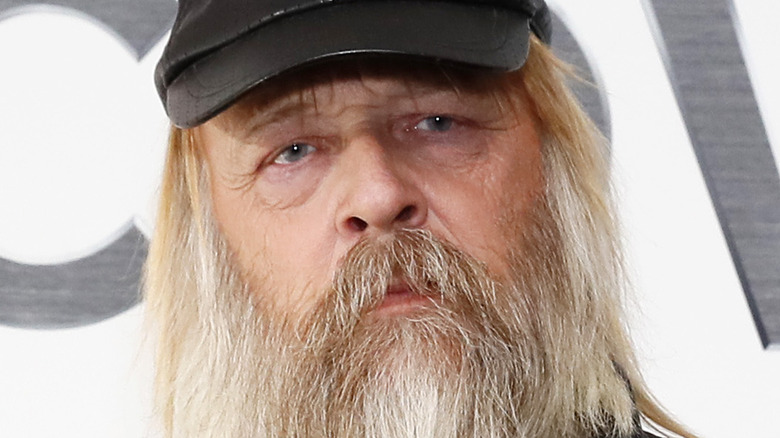 Astrid Stawiarz/Getty Images
Since gold mining took off in the 1800s, it has gone on to be one of the most lucrative businesses in the world. The art of gold mining has become so intriguing that the Discovery Channel created a reality show on it called "Gold Rush." The show, which premiered in 2010, follows gold mining families as they clash with each other on how to maximize their land to find the most gold and what methods to use when challenges arise. Equipped with numerous equipment and technology, the miners have to endure plenty of struggles before making profit off their hard work.
One of the more vocal gold miners on "Gold Rush" is Tony Beets, who is not only known for his skills, but also his colorful language. Per Discovery's official bio, Tony joined the show in Season 2 when he advised Todd Hoffman on how to effectively mine for gold. He returned to the show in Season 4 when he leased land to the young Parker Schnabel, whom he later mentored. Though the two found commonality in their love for mining, their backgrounds could not be any more different. Keep on reading to find out the truth about Tony below.
Tony Beets worked his way up in the mining business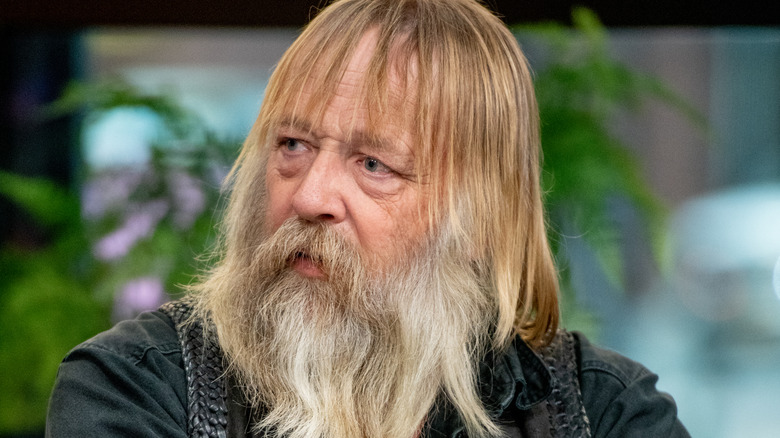 Roy Rochlin/Getty Images
Before owning a multi-million-dollar gold mining business, Tony Beets had humble beginnings. He spent his childhood on a farm in Holland where he milked cows. According to Discovery, Tony moved to Canada's Dawson City in 1984, where he got his start in gold mining by working as a machine operator.
Entrepreneur reported that when Tony first moved to Canada, he lived in Alberta and British Columbia. He moved to the Yukon after he realized he could earn more there. "They said 'you can make a thousand bucks a week,' so I thought: 'If they get that, I'll get a little more.' And that's what happened," he said. "I guess I really like the lifestyle; that attracted me to it most. You do whatever you want, yell at people whenever you feel like it. And then there's the hunt, the treasure. I like it."
Tony's instincts had definitely paid off, as he now makes millions annually from mining, but he doesn't always play by the rules.
Tony Beets' stunt caused his company to be fined
Viewers who have watched Tony Beets on "Gold Rush" will know he's a character, but sometimes his decision-making can get him into trouble. In 2014, Tony and his crew from Tamarack Inc. wanted to give one of their gold dredge machines a "Viking baptism to change its luck," so they poured gasoline into a pond and set it on fire. "Fingers crossed, better hope it works," Tony said as his crew lit the fire, which turned into a wall of flame. "There you go," he said as he looked on. "I told you guys come hell or high water, didn't I?"
Needless to say, the stunt did not go over well with people who saw it. According to the CBC, a passerby saw the stunt on the Discovery Channel and reported the incident to the Yukon's mining inspector. Tony and his company were charged for "allowing the stunt to take place and not reporting it." After the court hearing, Tony admitted to his faults and said he should've known better.
"Since I am the man running the show, I guess I should have been a little bit more, and told him [the crew member] not to do it," he said. "However I didn't do that, so here you are in court, so take the fine. Next time, don't go there. It's kind of a joke gone bad, right?" With Season 12 currently airing on the Discovery Channel, let's hope that Tony will leave the jokes behind and focus on making his business more money instead.