How Does Rihanna Really Feel About Being A Billionaire?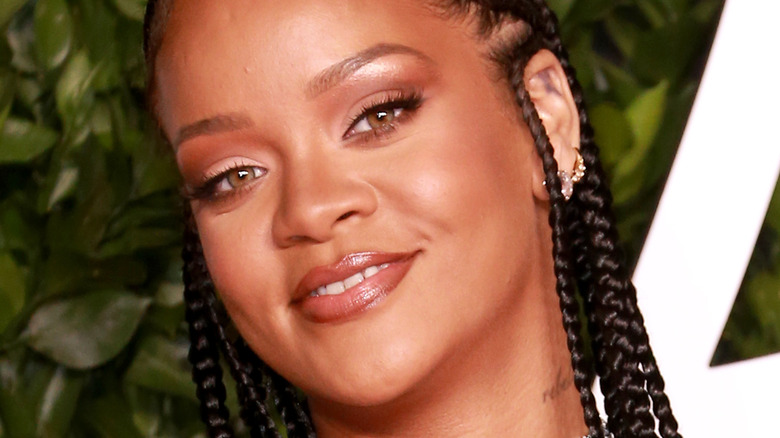 Cubankite/Shutterstock
Fans are anxiously awaiting the release of Rihanna's "Savage X Fenty Show Vol. 3" on Amazon Prime, which is set to premiere on September 23 and will be the third consecutive annual run of the show, according to Elle. According to a statement released by Amazon, the show will feature "an all-star line up of models, actors, performers, and more debuting the latest Savage X Fenty styles." The statement continued, "The star-studded show is a visually stunning and epic event that raises the bar yet again with special performances from some of the biggest names in music." Savage x Fenty is the world-famous music artist's personal lingerie line, which encourages "fearlessness, confidence and inclusivity," according to the website. 
Following Season 1 of the "Savage X Fenty Show" in 2018, Rihanna spoke with Elle about her inspiration for the show. "I wanted to include every woman," she stated, adding, "I wanted every woman on the stage with different energies, different races, body types, different stages in their womanhood, culture. I wanted women to feel celebrated." The 2021 show will feature some of the biggest names in the modeling world, including Adriana Lima, Soo Joo Park, Joan Smalls, Gigi Hadid, and Irina Shayk, according to Elle.
Rihanna's lingerie company is one of the reasons that she has catapulted from a millionaire to a billionaire. Forbes announced in early 2021 that Rihanna is the wealthiest female musician in the world. Keep reading to learn how the "Umbrella" artist feels about her upgraded title. 
Being a billionaire has its pros and cons for Rihanna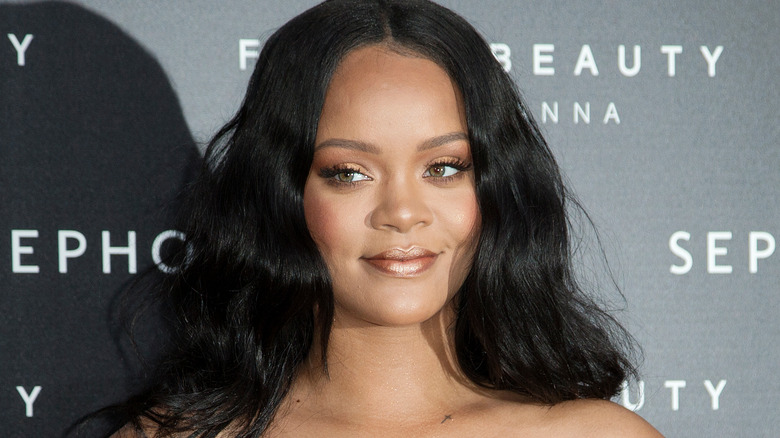 Andrea Raffin/Shutterstock
Speaking to Extra about her status as a billionaire, Rihanna admitted that it isn't all it's chocked up to be. In fact, Rihanna describes feeling scared of the weight the title holds. When the interviewer asked how she feels about the empire she's built, Rihanna responded, "It's scary. I do think about it all the time. I make it a point to think about it, because I ... get scared when, you know, the pedestal comes into play and we'll put you up there and they keep wanting to put you up there." 
Rihanna added that she doesn't like the sensation of being put on a pedestal and would prefer to keep her feet firmly planted on the ground. "I want to feel my feet on the ground because I know it's not going to be a fall at all if anything, right?," the R&B singer said, explaining further that she struggles with being an icon and doesn't want to forget who she is.
The interviewer followed up by asking how Rihanna feels about young girls looking up to her. "I think that is what makes it worth it," Rihanna replied, explaining that sharing her inspiration and being an inspiration is what she's worked for. When Rihanna sees her fans looking up to her, she also looks up to them in return. "And it's mutual respect that I have because I wouldn't be here without them," the "Diamonds" singer stated.
How did Rihanna become a billionaire?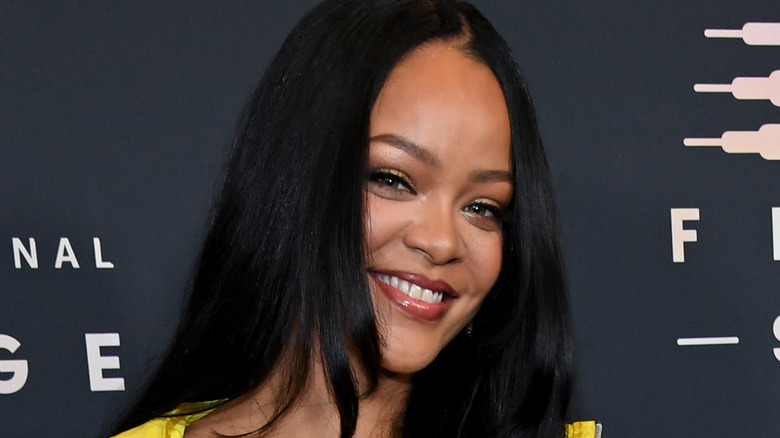 Kevin Mazur/Getty Images
Oprah Winfrey is the only female entertainer who's worth more than Rihanna, according to Forbes. But how did Rihanna amass her billions in the first place? The businesswoman was already worth plenty as a musician and performer, but with the addition of her cosmetics company, Fenty Beauty, and lingerie company, Savage x Fenty, Rihanna's net worth shot into the billions. 
Rihanna has an estimated $1.4 billion fortune from Fenty Beauty alone, which is worth a whopping $2.8 billion total, while another $270 million comes from her stakes in Savage x Fenty and earnings as an entertainer. Although Rihanna only holds a 30% share in Savage x Fenty, the company was valued at $1 billion in early 2021, making it the second of Rihanna's businesses to hit the billion-dollar mark.
Shannon Coyne is a consultant with Bluestock Advisors and explained to Forbes the mission behind Fenty Beauty and the reason for its billion-dollar success. "A lot of women felt there were no lines out there that catered to their skin tone," Coyne stated "It was light, medium, medium dark, dark. We all know that's not reality. She was one of the first brands that came out and said, 'I want to speak to all of those different people.'" Coyne added that Rihanna's goal was to create a brand outside of herself and her music. "Even if you don't like her music, she's created a real style in the fashion and beauty space," the consultant commented.