The Real Reason Sunny Hostin And Ana Navarro Walked Off The View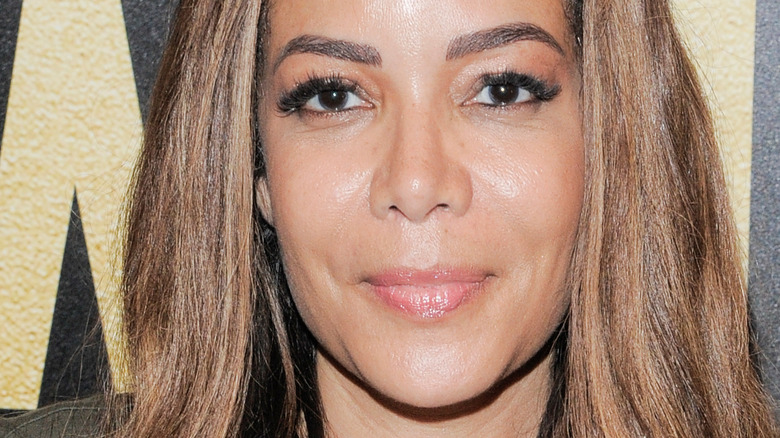 lev radin/Shutterstock
Vice President Kamala Harris was supposed to join the "Hot Topics" table on the September 24 episode of "The View," but no one would expect what happened within the first 20 minutes of the show. Co-hosts Sunny Hostin and Ana Navarro left the table during a commercial break and when the show resumed, Joy Behar told the audience that both women tested positive for COVID-19. However, she didn't seem too worried, and said that it was "probably breakthrough cases because they're both vaccinated." Due to this disruption, Harris' appearance on the show was delayed because precautions needed to be taken for her safety. 
When Harris was able to join Behar and Sara Haines, she made it a point to remind her fellow Americans that she believes getting the coronavirus vaccine is a good idea. "Listen, Sunny and Ana are strong women and I know they're fine, but it really also does speak to the fact that they're vaccinated and vaccines really do make all the difference. Because otherwise, we would be concerned about hospitalization or worse," she said, per CNN. 
Prior to Harris' appearance, when the set was being disinfected, the two remaining co-hosts practiced their improv skills and took questions from the audience. Naturally, Behar had a lot to say, and revealed that being a mother is "much more difficult" than being on "The View." What else did Behar and Haines share with the audience? Keep reading for more details.
Joy Behar and Sara Haines had to think on their feet during 'The View'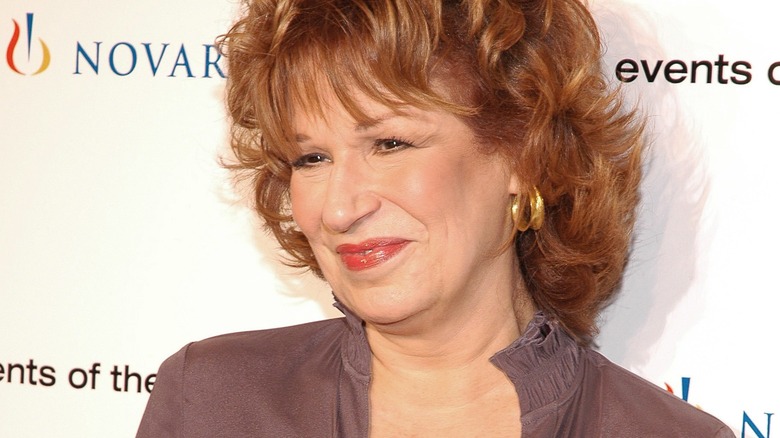 Steven A Henry/Getty Images
Joy Behar and Sara Haines had to react quickly after Sunny Hostin and Ana Navarro abruptly left "The View" on September 24, and the result was a fun Q&A with the audience.
One fan asked the women about their favorite guest on the show so far, and for Behar, it is the Obamas. "President Obama and Michelle Obama came on before he was president," she said. "We realized how sane and smart they were." Haines mentioned Hillary Clinton and noted she is "very warm when you meet her." As for Behar's most memorable moment after 25 years on the air? "Walking off the set, Bill O'Reilly," she stated. The questions continued as one audience member asked about their hidden talents. "I make a great lasagna, [but] everyone knows that," Behar replied. Haines got some applause when she mentioned that she can walk on her hands. "I can juggle," she added.
Turning to the current situation, a fan asked what was going through their heads given the unexpected walk off. Behar took it in stride, saying, ​​"We're thinking, you know, there's an adrenaline rush. I was a stand-up comedian for many years. Sara has been in television for many years. She has a quiz show, you have to be smart to do a quiz show. We're doing the best we can here." It's clear Behar and Haines were true professionals that day.