Did Elvis Presley Leave Lisa Marie Presley Anything In His Will?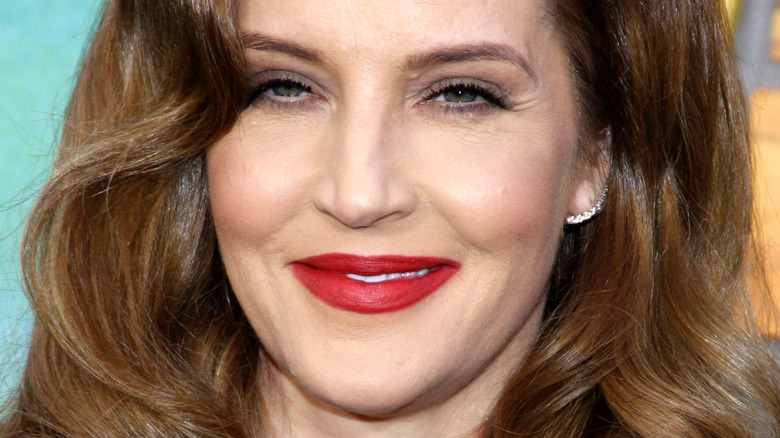 Tinseltown/Shutterstock
Elvis Presley may have been the king of rock 'n' roll, but when it came to his finances, he made pretty poor decisions. Elvis was known for his lavish lifestyle, often spending a substantial amount on material items for himself, friends, and family. Money aside, he also spent a lot of time with his daughter Lisa Marie Presley, whom he had with his wife of six years Priscilla Presley. Sadly, Elvis wasn't able to watch Lisa Marie grow up as he died from heart failure on August 16, 1977, per The Chicago Tribune. Lisa Marie was just 9 years old.
Although Lisa Marie's memories of her dad weren't always perfect, many of them were good. "Oh yeah, he'd always wake me up to sing in the middle of the night, get on the table and sing," she said in a 2007 interview with Good Morning America. "I remember him as my dad, but he was a very exciting dad."
Elvis reportedly doted on Lisa Marie, even letting her run amuck at Graceland, but how much did he leave his only child given his financial struggles?
Elvis Presley's flamboyant lifestyle included buying Cadillacs for strangers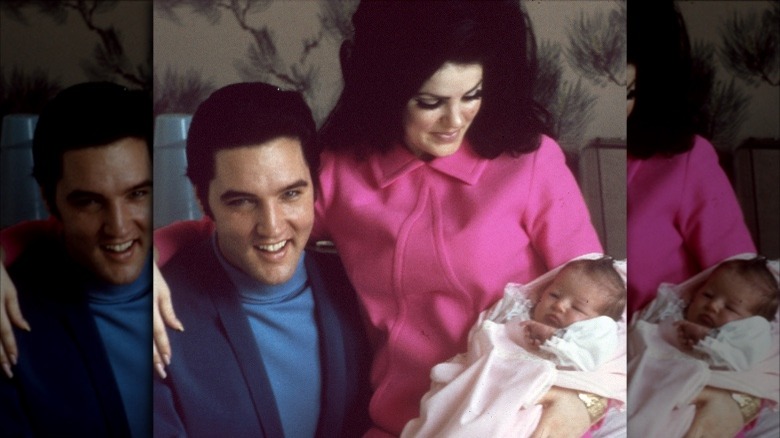 Michael Ochs Archives/Getty Images
The only way Elvis Presley could keep up with his impulsive purchases was to make even more money. According to the Los Angeles Times, in the mid-1970s, Presley made roughly $130,000 a night while on tour, each new album would receive at least $250,000 in royalties, and film appearances would see $1 million per picture. As the Times noted, Elvis' risky relationship with money wasn't lost on his wife at the time, Priscilla, stating, "she knew that the only thing Elvis ever did with money was spend it."
Elvis was a giver, but erred on the side of frivolity, apparently gifting friends (and even strangers) Cadillacs "and other things he knew they couldn't afford." Unsurprisingly, he also spoiled his daughter Lisa Marie Presley with mink coats when she was only 5 years old — and even purchased a private jet in her honor, as the Graceland website notes. Lisa Marie also said Elvis "was not strict at all" post-divorce. "There was no schedule; there was no time at Graceland, no rules. It was almost like this funhouse, no matter what you did, no matter what you destroyed, no matter what you threw, what broke it would somehow miraculously get replaced within 24 hours," Lisa Marie said in an undated interview.
Such a nonchalant and blasé attitude did get Elvis in a bit of trouble, however, as the "Jailhouse Rock" performer signed away his royalties during a terrible business deal.
Elvis Presley left his fortune (and debt) to Lisa Marie Presley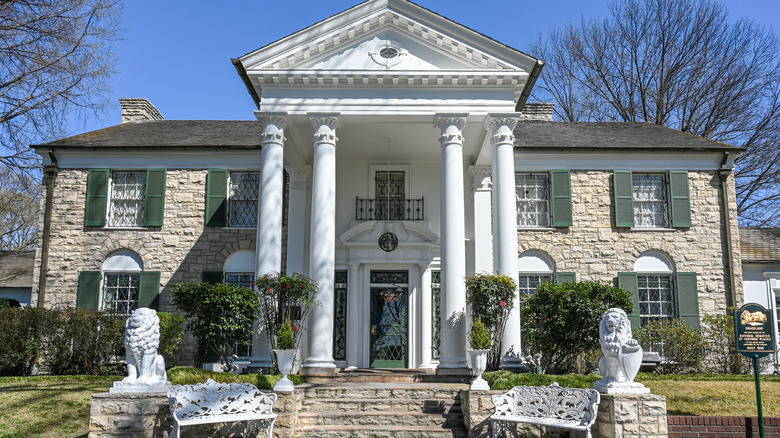 Rolf_52/Shutterstock
Elvis Presley left his wealth to Lisa Marie Presley, but not only was she unable to use it straight away due to her age (that role Elvis' dad, Vernon, and later Lisa Marie's mom, Priscilla) — but it also came with "mounting bills," per the Los Angeles Times. At the time of his death, Elvis was worth a mere $5 million ($19.6 million today) — the majority of that being Graceland's worth. According to The Times, "the cost of maintaining Graceland was $480,000 a year — most of it going to taxes, insurance, and 24-hour security for Elvis' gravesite." But perhaps the worst aspect was that Priscilla and Vernon were unable to use Elvis' royalties for Graceland's astronomical upkeep as he signed them away for a lump sum during a poor business deal. 
"I worried about my daughter's future and about Graceland and the people who had worked for us for 20 years. I couldn't comprehend them not having jobs or a place to stay," Priscilla Presley told the Los Angeles Times in 1989. "The question I kept asking myself over and over was, 'What are we ever going to do?'" Fortunately, Priscilla had some gumption, as she revitalized Elvis' estate to be a mega tourist attraction. By 1993, it was worth $100 million, according to Forbes. When Lisa Marie turned 25, she gained control of Elvis' assets. But like her father, she's also apparently inherited his spending habits.