Inside NCIS Star Michael Weatherly's Relationship With Jessica Alba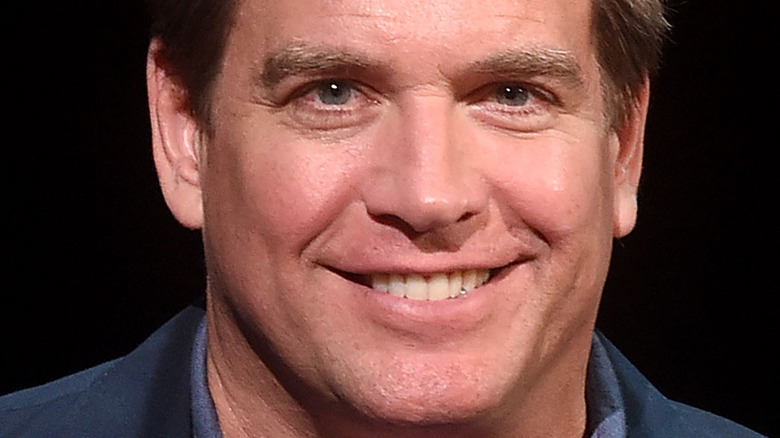 Jamie Mccarthy/Getty Images
Former "NCIS" star and current "Bull" star Michael Weatherly has been married to Bojana Jankovic since 2009, according to Cheat Sheet. Jankovic is a medical doctor, double board-certified in internal and integrative medicine. Impressive! She has her own private practice in New York City and runs an optimal wellness blog. She also shares talks on Instagram with her 12,000+ followers.
The couple told People in 2010 about how they met in Vancouver back in 2007. "I kept looking out of the corner of my eye and seeing this ravishing, gorgeous beauty," he said (via Heavy). Jankovic added, "We made eye contact. And that was it."
But in between his marriage to Jankovic and his first marriage to Amelia Heinle in the '90s, Weatherly was engaged to Jessica Alba. The couple never quite made it to the altar, and both have since wed other people — Alba married Cash Warren in 2008. But what was their relationship like? Let's take a look.
Jessica Alba was only 18 when she began dating Michael Weatherly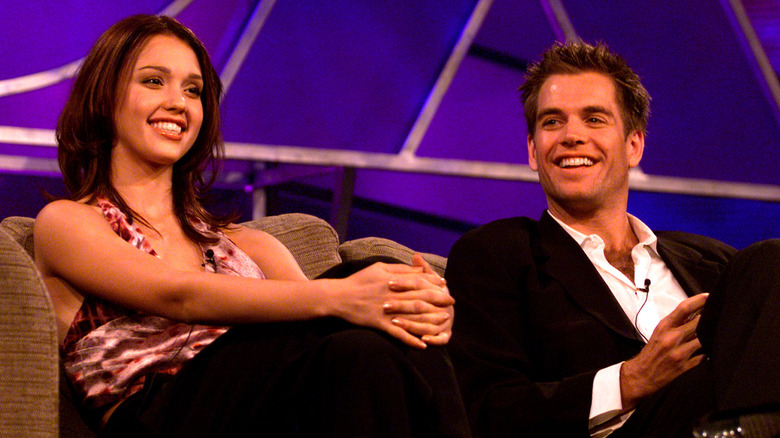 Kevin Winter/Getty Images
Before anybody really knew who Michael Weatherly or Jessica Alba were, they appeared alongside each other in the short-lived Fox series "Dark Angel." Per Cheat Sheet, "Dark Angel" was a sci-fi drama about genetically engineered children who escaped from their lab — think Eleven from "Stranger Things." Alba's character Logan and Weatherly's character Max grew very close, developing a complex relationship rife with sexual tension. Much like Brad Pitt and Angelina Jolie, the fictional relationship led to a real-life romance.
In typical Hollywood fashion, there was a significant age gap between Weatherly and Alba — 12 years, to be exact. At the time Weatherly was 30 and Alba was just 18. Alba revealed in a 2005 interview with Cosmopolitan that Weatherly was her first serious boyfriend, and attributed that as one of the reasons they ended up calling it quits. "I was so young, 18, when I started dating him," she said. She also implied that she and Weatherly slept together. "I was a virgin. I knew I wanted to be in love with the first person I slept with, because for almost everyone I knew, the first experience made them feel like s**t," she said. "So I wanted to be really careful that he was going to be in love with me and wasn't just going to leave me."
Alba said their similar demanding careers made it hard for their relationship to really take off. "I've decided I'll never date an actor again," she said.
Michael Weatherly was accused of sexual harassment on Bull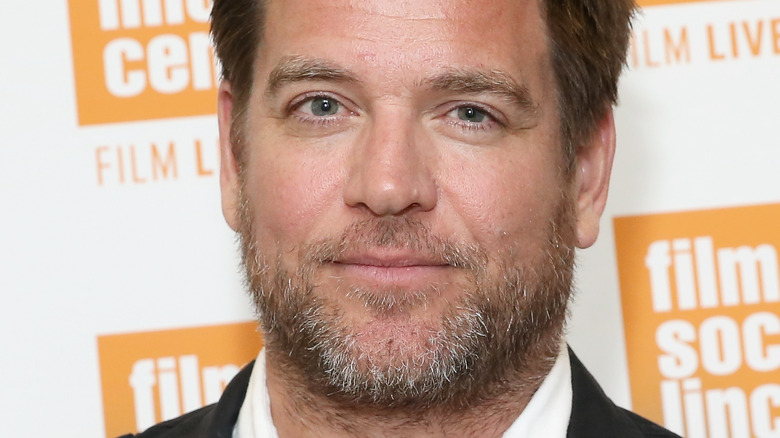 Monica Schipper/Getty Images
Although Jessica Alba never accused Michael Weatherly of anything inappropriate, Weatherly is no stranger to charges of sexual harassment. In 2018, The New York Times reported that CBS fired actor Eliza Dushku from "Bull" after she made a complaint about Weatherly and secretly paid her $9.5 million.
Dushku joined "Bull" in 2017, with "well developed plans" for her to become a regular cast member. She played J.P. Nunnelly, a criminal defense lawyer who had a flirtation going with Weatherly's Jason Bull. But Dushku noted several instances in which Weatherly took it too far. One day when she was wearing a suit, Weatherly proclaimed, "Here comes legs." Another time, Weatherly said in front of cast and crew that he wanted to bend her over his legs and spank her.
On another occasion, Dushku allegedly "made a gesture with three fingers" while in character, leading Weatherly to suggest she wanted a threesome with her and another cast member. Crew members reportedly laughed, with one of them going up to her and saying, "I'm with Bull," suggesting that he also wanted a threesome with her. Weatherly insisted he was just ad-libbing a joke, but Dushku felt "disgusting and violated" after the encounter. Dushku decided to confront Weatherly about his behavior, and days later, her character was written out of the show. Dushku said the experience left her "embarrassed and humiliated."