Who Is Kanye West's Father?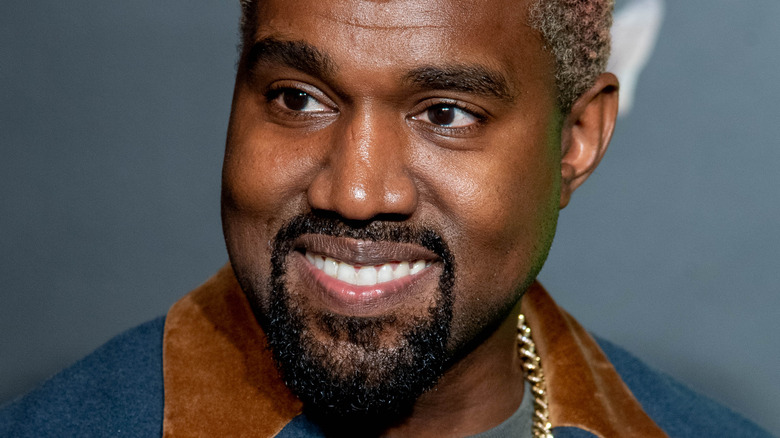 Roy Rochlin/Getty Images
Kanye West is one of the most prolific artists of this generation. From his musical progression ("808s & Heartbreak" and "Donda" are quite the sonic experiments) to his outlandish social antics, Kanye has made quite the name for himself over the last two decades. And when he's not partaking in his usual Kanye behavior (who doesn't remember the Taylor Swift debacle from the 2009 VMAs?), he's busy serving as a man of God and investing in philanthropic causes.
But beyond Kanye's acts of kindness (he donated $2 million to the families of Breonna Taylor, Ahmaud Arbery, and George Floyd while also covering Floyd's daughter, Gianna's, college tuition in 2020), did you know that he's not the only West to be doing so? Ye's father, Ray, has devoted his livelihood to ensuring the safety of those in the Dominican Republic. And while late mother Donda certainly represents a moral guidepost for the rapper, Kanye's philanthropic ways can also be attributed to father, Ray (who doesn't get enough credit!).
Thankfully, Kanye has a positive relationship with Ray, noting that "It took me 42 years to realize that my dad was my best friend" at the end of his "Follow God" music video in 2019. So, who exactly is Ray West? Read on to find out!
Ray West is a devoted philanthropist
Nothing seems to be stopping Ray West, Kanye West's father, in his charitable pursuits. In fact, just several years ago, Ray helped set up the Good Water foundation in the Dominican Republic "to help victims of prostitution and corruption," per the Daily Mail. Now, Ray is battling through the most tumultuous of conditions — tropical storms, earthquakes, and rampant crime — to keep the charity alive. And according to the Daily Mail's interview with Brenda Bentley, Ray's ex-girlfriend, we must say he's doing one heck of a job.
"He's financing the work himself," Bentley told the outlet on September 27. "He sells purified water and uses the profits to fund projects like healthcare for women," she added. Moreover, Ray, who lives in a "poverty-stricken neighborhood," is subject to natural disasters. "[DR gets] shocks from earthquakes there a lot and he said this one shook him up, but that it really didn't do too much damage," Bentley said elsewhere in the interview.
The social climate in the Dominican Republic is nothing to write home about, either. Bentley lamented about the "high crime" there, as there is "not a lot of police activity" — effectively putting Ray's life in danger. "Most people at Ray's age would put their feet up, but he's still got his vision," Bentley added. And what makes this even more impressive? Ray is a prostate cancer survivor and overcame the disease in 2018.
Ray West gave up his career in media to pursue charity work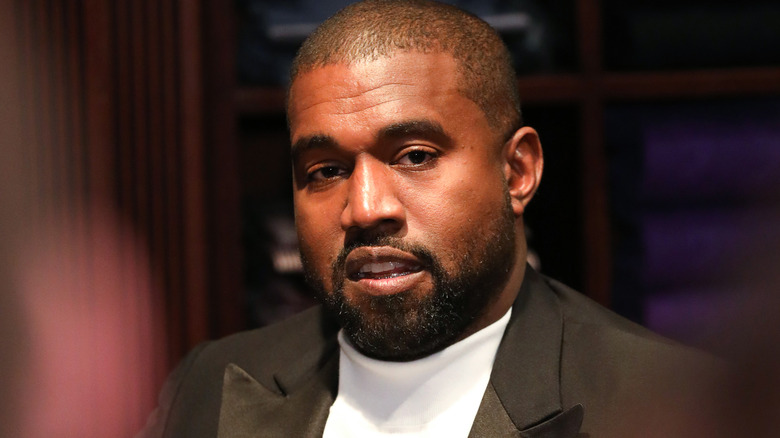 Robin Marchant/Getty Images
Ray West's philanthropic work did not come about overnight. The Daily Mail noted that Ray, a Black Panther Party member through the 1960s and '70s, was a highly regarded photojournalist in his prime. In fact, it was noted that shortly after Kanye West's birth in 1977, Ray rose to prominence for his portraits of civil rights activist Maya Angelou and former President Ronald Reagan. In a 2014 report from the Daily Mail, Kanye noted that Ray "was a paparazzo... a medical illustrator, a Black Panther, [and] a Christian marriage counselor" — before ultimately trading in his career for a more virtuous pursuit.
And before purifying water for those in need in the Dominican Republic, Ray's journey toward better public health dates back to 2006, when he opened up the Good Water Store and Cafe in Lexington Park, Maryland. The Washington Post noted at the time that the cafe served not just water, but also "a wide selection of teas, bubble tea, wraps, salads, yogurt, smoothies and coffee ... made with premium distilled water."
Ray's goal with the cafe was to "spur awareness of global clean-water issues" and told the outlet, "There's just so much in our water that there's no natural way of getting it out because these are man-made chemicals." Further driving in his point, he added, "We've reached the point where people have to take personal responsibility for what they drink, and that's what we're trying to teach people here."