What's Really Going On With Amanda Bynes' Conservatorship?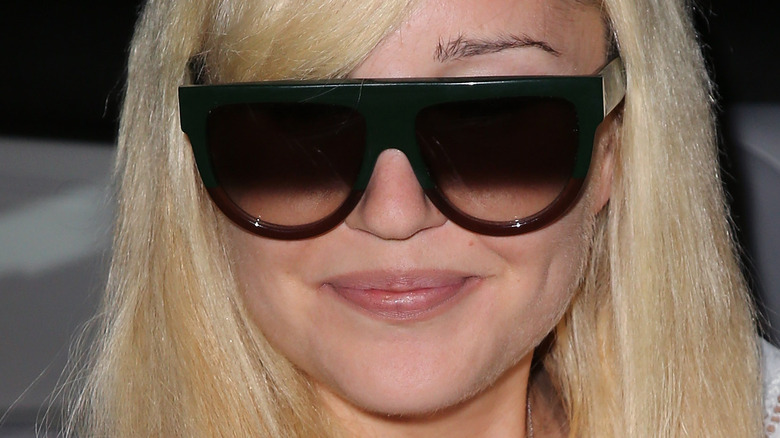 David Livingston/Getty Images
Now that Britney is nearly free, is it time to free Amanda? Amanda Bynes has also been under a conservatorship helmed by her mother Lynn Bynes since August 2013, granting her authority over Amanda's basic needs like housing, clothing, and food, as well as control of the actor's $3 million savings, according to People. This was in response to Bynes setting fire to a driveway in California and being placed on a 5150 hold — the same 72-hour psychiatric hold placed over Britney Spears in 2008, People reports.
2013 was a rough year of public outburst for Bynes. It all began when Bynes famously tweeted, "I want @drake to murder my vagina". Then she was arrested in New York for throwing a bong out of her apartment window. But by 2017, Bynes seemed to have gotten herself together and maintained a sense of humor about the ordeal. In an interview — her first since 2013 — she announced that she had been going to fashion school and was planning to start acting again, per The Wrap. She also addressed the infamous Drake tweet, saying, "I was serious, but I was also on drugs."
Four years later, Bynes has retreated from the public eye again and is still under a conservatorship. So what's really going on?
Contrary to reports, her conservatorship has not been extended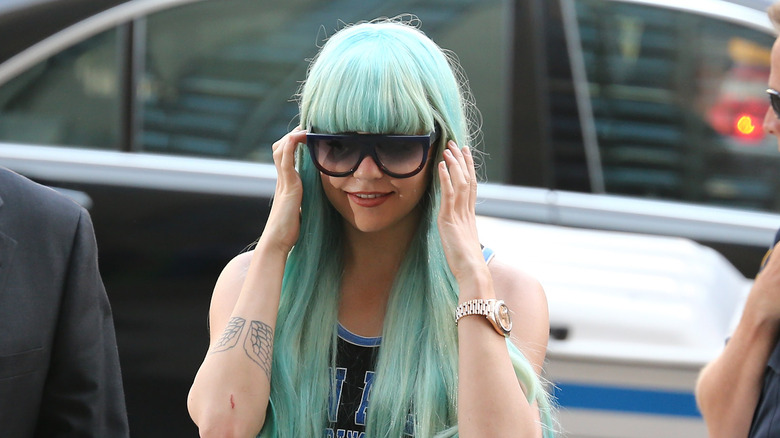 Neilson Barnard/Getty Images
According to People, a report on the status of Amanda Bynes' health and wellness was submitted to and approved by a California court in September, with the next update scheduled to take place in January 2023. But Bynes' lawyer David Esquibias clarified that this does not mean her conservatorship has been extended to 2023. "[Her conservatorship] is open day to day," he said, suggesting that it could end whenever the powers that be see it fit. "A status report regarding her health and welfare was recently filed and approved by the court," he continued. "By law, the next status report is due in two years. Her conservatorship will terminate when it is no longer convenient for Amanda."
Esquibias last spoke with People in April, telling the mag that Bynes was "doing great" on the heels of her 35th birthday. "She lives by the beach, attends school and is enjoying meditation and Soul Cycle classes," he said. "She looks forward to celebrating her birthday with family and friends."
What has Amanda Bynes been up to?
So what has Amanda Bynes been up to as she has shied away from the spotlight? On Valentine's Day 2020, she announced in a since-deleted Instagram post she was engaged, according to People. She and her fiance Paul Michael appear to still be together, as the Daily Mail caught them out shopping together in September.
Back in January, Bynes released a snippet of a rap song called "Diamonds," a collaboration with an artist named Precise, whom People speculated is actually Michael, Bynes' fiance. Her Instagram account has been wiped clean, and her Twitter contains only three posts, one of them a photo from her FIDM graduation ceremony in 2019. Her lawyer confirmed to People that she had graduated with an associate's degree and was continuing to work on her bachelor's. "She is investigating fragrances," he said. "She is now considering perfume in addition to a clothing line."
Page Six reported in January that Bynes cleared her Instagram a few months prior and rebranded it as Matte Black Fragrance, teasing an impending perfume release. No release ever came, but her lawyer assured People that Bynes is still busy with school. "... don't get too excited," he said at the time. "She is still a student at FIDM earning her degree."