The Truth About Cedric The Entertainer's Wife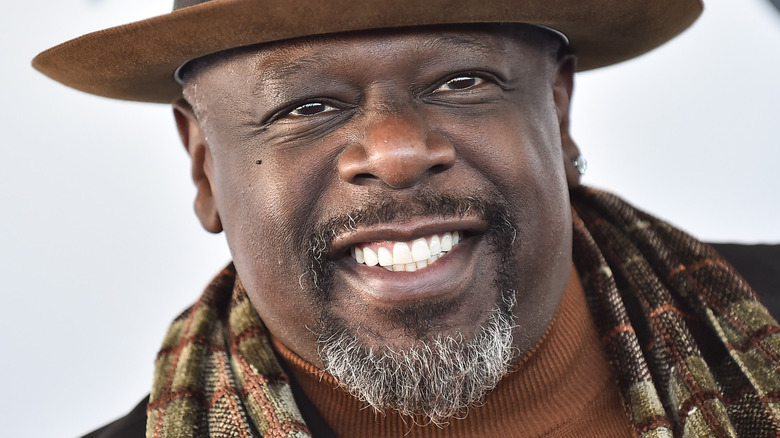 DFree/Shutterstock
Cedric the Entertainer is one of Hollywood's top funnymen of all time. For three decades now, the comedian has been entertaining fans all around the world with his observational and risqué humor, which often deals with race relations and everyday life. And despite a rough night of hosting the 2021 Emmys, that is not to say his prior work should be negated. With an extensive resumé of stand-up performances and television credits, it's safe to say that Cedric has solidified his place amongst the comedy greats.
Beginning his career in the early 1990s, Cedric quickly established himself as one of the "Original Kings of Comedy" alongside D.L. Hughley, the late great Bernie Mac, and the almighty Steve Harvey. In 1996, Cedric would ultimately land his big television break in "The Steve Harvey Show," where he played Harvey's best friend, Cedric Jackie Robinson, until the show's end in 2002. Cedric has also shared the screen with other Black comedy greats like Marlon Wayans, Kevin Hart, and JB Smoove.
Off-screen, however, Cedric is a loyal and dedicated family man. Married to Lorna Wells, Cedric and his wife tied the knot in September 1999 and have been happily married since. That being said, let's take a further look into who Lorna Wells is!
Lorna Wells is a dedicated mother and stepmother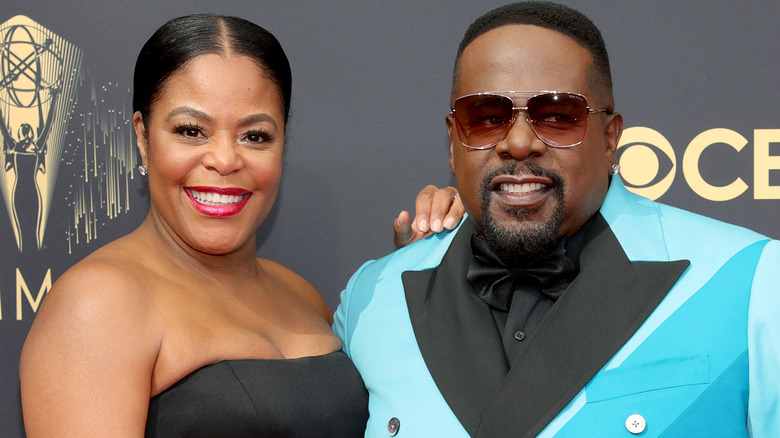 Rich Fury/Getty Images
Everyone knows the saying: "Behind every man is a great woman," and such is the case with Cedric the Entertainer and Lorna Wells. Unlike Cedric, however, Wells actually keeps an extremely low profile — which could be one of the secrets to a long-lasting marriage. Regardless, CelebSuburb notes that she and Cedric are parents to two children. In 2000, Wells gave birth to her and Cedric's first child together, a son named Croix — named after the French word for "cross." In 2003, they welcomed their second child, a daughter named Lucky Rose. Both children have appeared on-screen alongside their father, with the two making appearances in their father's TV series, "The Soul Man."
Beyond her two children, Wells is also a stepmother to Tiara, Cedric's eldest daughter from a previous relationship. Tiara was born in 1989 and in 2016, the family tree expanded when she herself welcomed a baby boy — thus making Cedric a grandfather and Wells a step-grandmother. And on top of that, it should be noted that Wells brings home the big bucks working as a showbiz stylist.
Cedric the Entertainer does his best to keep Lorna Wells happy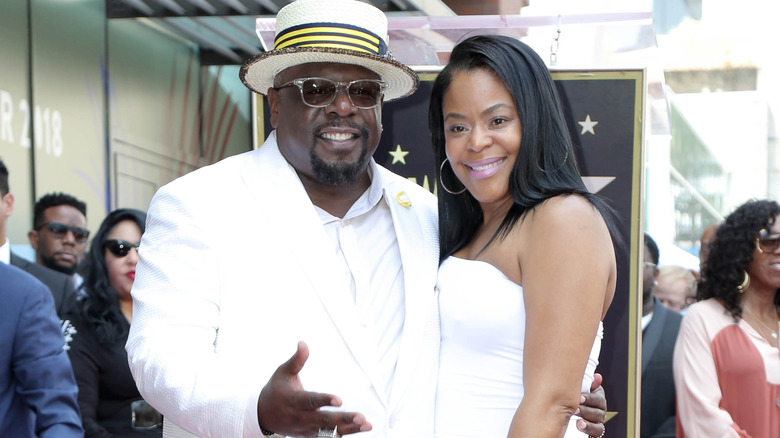 Kathy Hutchins/Shutterstock
Nothing says devoted husband like being in your late 50s and attempting to "sext" your wife at home! For those who have somehow managed to avoid learning the word, Urban Dictionary defines "sext" as "To send suggestive text messages back and forth. Like cybersex, but with text." (And as if that wasn't weird enough, this definition comes from the year 2006... MySpace, where you at?!)
In a 2018 appearance on "Conan," Cedric the Entertainer discussed being married to his wife for 18 years at that point and revealed the lengths that he's willing to go through to keep wife Lorna Wells happy. "Sexting, that's the thing that the kids do... so I tried to do that with my wife," Cedric humorously revealed, citing the 18-year timespan of their marriage as the reason why. The comedian then continued, "I'm sexting her one day, I'm like, 'Hey girl, you know, Daddy on the way home. I might wanna dot dot dot dot.'" Unfortunately, Cedric's advances were met with a rather uncanny response. "She text me, 'Pick up some bread,'" Cedric defeatedly revealed, suggesting he should have added some "water splash" and "eggplant" emojis to better get his point across.
Despite this, Cedric and Wells actually maintain a wholesome relationship behind the scenes. In 2020, Cedric posted a carousel of pictures of the two on Instagram in celebration of their 21-year anniversary, stating that "I feel sooo blessed still!!!" and "Ceddy [heart]'s Lorna."