Why Sean Murray Almost Never Starred In NCIS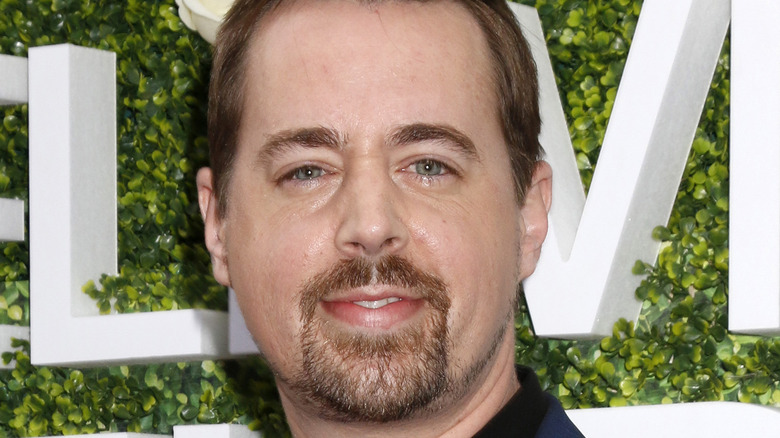 Kathy Hutchins/Shutterstock
As one of the last remaining stars on "NCIS," Sean Murray has led the team of elite agents alongside fellow veterans Mark Harmon and David McCallum as to solve criminal cases in Washington, D.C. with the Navy and Marines. The Emmy-nominated CBS series has dominated the airwaves for the last 18 years, having first premiered on September 23, 2003, and Murray has become a staple on the show for his role of Special Agent Timothy McGee.
The Maryland native was introduced to "NCIS" early on in Season 1, making his debut in Episode 7 titled "Sub Rosa." Unlike the many stars who have left "NCIS" after a brief period, Murray has remained on the program up until the show's latest Season 19, which premiered in September. Throughout Murray's tenure on the series, his character has experienced not only a ton of professional triumphs as an NCIS agent, but he also got married and became a father.
It's clear Murray has enjoyed his time on the investigative drama, not only because he's remained a key part of the cast, but because of how much he admires his character. Speaking with hosts on Australia's "Studio 10" in October 2020, the actor praised McGee for being an agent who "excels at what he does." Surprisingly, though, Murray revealed he almost never starred on the beloved series. For the entire scoop, keep scrolling!
Sean Murray says his role of Special Agent Timothy McGee was originally intended to be a guest part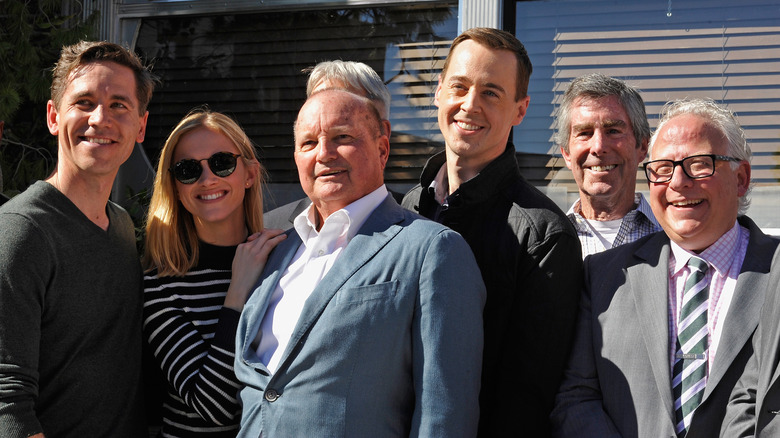 Michael Tullberg/Getty Images
Could you imagine what "NCIS" would have been like without Special Agent Timothy McGee? Though he's been a mainstay on the iconic program for the last 19 Seasons, Sean Murray dished he almost didn't have a recurring role on "NCIS." During his October 2020 appearance on the Australian morning show "Studio 10," the actor revealed his character was originally slated to be a one-episode guest part during Season 1 in 2003. Murray said after he appeared as a rookie agent in two episodes in January 2004, everything "clicked."
"Towards the end of that first season, it just felt like things were clicking right and gelling right," Murray shared with hosts while virtually stopping by the talk show program. "It was working, I think. Everyone felt it." Reflecting back on the beginning of McGee's run as a "stumbling rookie agent" on "NCIS," the television star said his character has "grown quite a bit" since he first joined the cast nearly two decades ago. However, Murray had nothing but good things to say about his role, calling McGee a "really good agent." The actor added, "It was really great to be invited full-time onto the show, and it's been an incredible experience."
Sean Murray is proud of the 'powerful' impact 'NCIS' has made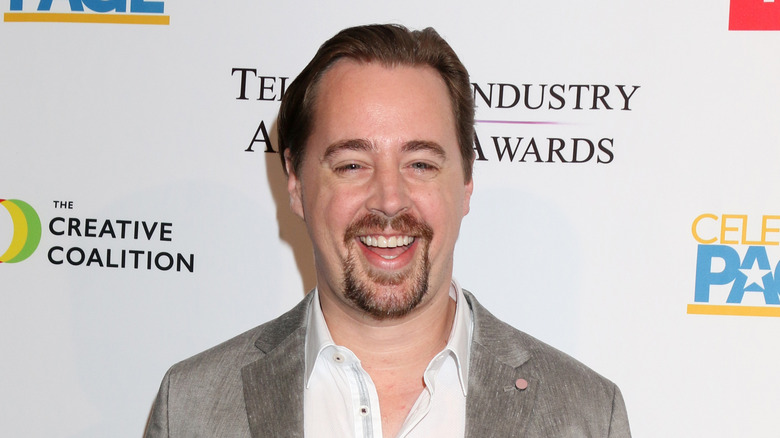 Kathy Hutchins/Shutterstock
Sean Murray has dedicated the last 18 years of his life to starring on "NCIS" as Special Agent Timothy McGee, but during that time, he's juggled a few different professional pursuits. As his IMDb page states, the actor worked on television shows and films during tenure on the CBC series, including a part in "Jonesy" in 2014 and a small role in "Agatha Christie: Ordeal by Innocence" later that year. In 2017, he lent his work as McGee during an episode of "NCIS: New Orleans," and Murray then played a gig in the 2018 flick "The Double." Though he's ventured off at times, the Hollywood hunk considers his work on "NCIS" to be one of his biggest accomplishments, saying the journey "has been nothing but positive and wonderful."
"I couldn't even begin to tell you what I've taken away from this show," Murray said to Starry Mag in November 2020. "As an actor, I've been able to learn and practice a lot of things over the years." The actor also looked back on the show's history, saying it's "wild" how "NCIS" has continued to remain a fan-favorite on TV. "Time has flown by, but it really does mean a lot to me in terms of... Not in some sort of competitive sense, but hey, we really made an impact. We continue to make an impact. This is a powerful thing that has gone on for almost two decades."