The Truth About Carole Middleton's Multi-Million Dollar Business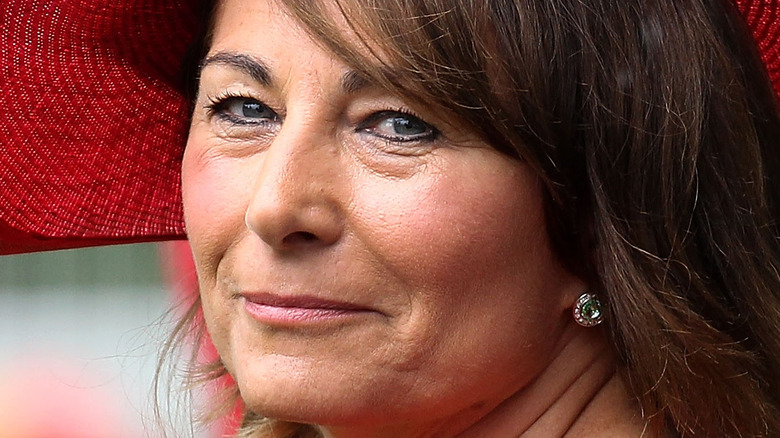 Danny E. Martindale/Getty Images
Carole Middleton might be most well-known as the mother of the Duchess of Cambridge, but she's also a successful businesswoman in her own right. 
Before she became a household name, thanks to her daughter Kate Middleton's marriage to Prince William, she and her husband Michael Middleton found their mail-order party supply company, Party Pieces, in 1987. But her life wasn't always glittery royal galas with her daughter and VIP seats at Wimbledon finals, as detailed in Hello!. In 2018, Carole told The Telegraph (via USA Today) that she lived in public housing as a child. Because her parents couldn't afford to send her to college, she said she would "see if I could get a bit of money together and fund myself." That's when she realized she had a spark for entrepreneurship. 
With that said, it's how Carole started her business with Michael and built a family fortune that everyone really wants to know about. While her daughter Kate is someone who lives a life of royal luxury behind palace doors, Carole's own life is not too shabby, either. Keep scrolling below to find out the answer.
Carole Middleton's secret to success revealed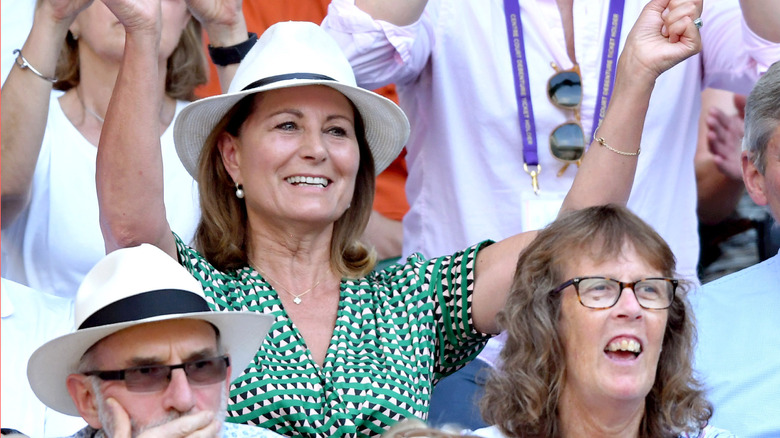 Karwai Tang/Getty Images
Carole Middleton says that she had an "aha" moment right before Kate Middleton's fifth birthday. Because she couldn't find any decent decor for her daughter's party, she decided to start her own family business that would help personalize both celebrations and occasions, big and small. That's when Party Pieces was born. Recalling that moment, Carole told the Daily Mail, "I realized there was a gap in the market for party ware that wasn't too expensive and which looked good, so decided to design my own. I took some prototypes to various High Street retailers and was turned away."
Almost 35 years later and the Middletons' business is worth an estimated $40 million, according to Hello!, and offers a range of themes from Harry Potter to Peppa Pig and even casino nights for adults, according to the Party Pieces website. Meanwhile, the Middletons' total net worth sits around $67 million, per Town & Country. 
Now, as far as how Carole juggles her the demands of her business along with her role as both a mother of three — and grandmother to more — she says it all boils down to good old fashioned discipline. She told the Telegraph, "I think one of the most important qualities of a good parent is discipline. That doesn't mean you're strict, but routine is vital. Maybe structure is a nicer word." Now that's something we think Queen Elizabeth would agree with.