Janet Jackson Confirms Split From Wissam Al Mana, Announces New Tour Dates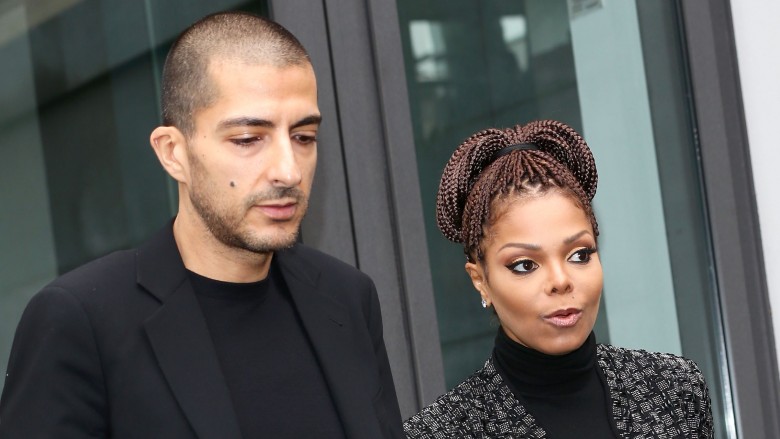 Getty Images
Janet Jackson has broken her silence.
In a video posted to her official website, Jackson has confirmed what the world has basically known for weeks—she and husband Wissam Al Mana have officially called it quits.
"This message was supposed to be about something else, but I'll get to that in a minute. I just want to keep it real with you guys for a second. Yes, I separated from my husband. We are in court and the rest is in God's hands," the "Miss You Much" singer said.
As Nicki Swift previously reported, Jackson and Al Mana separated in April 2017 but made no public announcement at the time.
A source told ET, "They are amicable. Janet hates mess just like Michael [Jackson] did and would have preferred to keep the split as quiet as possible."
But questions about her husband's control over her creative direction have swirled since the beginning of her 2015 Unbreakable Tour. According to the New York Post, Jackson was performing in "a layered white outfit with long bell sleeves, harem pants and multiple strands of gold necklaces, an ensemble that covers every inch of her body up to her neck."
A source also told The Sun that Jackson had "undergone a full Muslim conversion" in order to adhere to Al Mana's conservative religious beliefs. "The days of raunchy dance moves and sexual lyrics are long gone," the insider said.
So, along with confirming her split from Al Mana, Jackson also announced that she would be resuming the tour that she put on hold due to her pregnancy.
"I'm so excited, you guys, so excited. I decided to change the name of the tour—State of the World Tour," the "Rhythm Nation" singer said. "It's not about politics, it's about people, the world, relationships and just love. ... I cannot wait to see you on stage. September 7th."
It remains to be seen whether the "Nasty" singer will return to her racy wardrobe and choreography of the past, but don't expect Justin Timberlake or any well-placed pasties. That ship sailed long ago.