Janet Jackson And Billionaire Husband Split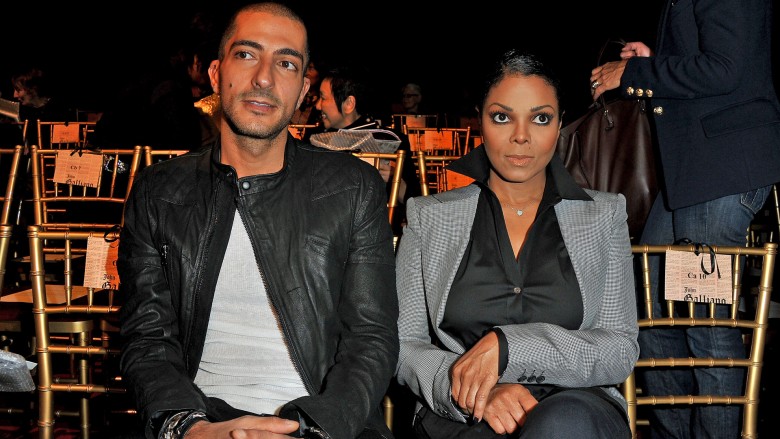 Getty Images
Janet Jackson and her billionaire husband, Wissam Al Mana, have called it quits just months after the birth of their first child.
Jackson, 50, and Al Mana, 42, wed quietly in 2012. Their son, Eissa, was born in January.
A source told the Daily Mail, "Sadly, Janet and Wissam have decided that it wasn't working and to go their separate ways. They're both busy people but determined to be good parents, even if they're apart. It's amicable and Eissa will stay with his mother, who is basing herself in London."
However, an insider close to the "Control" singer told Page Six that, well, control is what led to the breakup.
"She thought he had become too controlling during the pregnancy and she had already allowed him to dictate her appearance and even the way she performed at concerts," the insider said. "It drove her crazy and she felt she was losing her fan base."
The source also claimed that Al Mana was "reclusive," and as a result, Jackson rarely saw her own family or friends during the marriage, They also said that Jackson agreed to live in London because Al Mana demanded that the family observe strict Muslim rules, including refusing to let Jackson be seen in public while nursing the newborn. The insider believes that the couple thought a baby would help to fix the cracks in the marriage, but that the addition of a child only made things worse.
Another source said that, after Jackson's mother, Katherine, filed elder abuse claims against nephew Trent, Katherine went to stay with Janet in London—and that Al Mana seemed to not care at all. "That's when Janet made her decision that there was no turning back," the insider told Page Six. "She was worried about her mother—and Wissam showed little to no concern."
Al Mana is Jackson's third husband. She was briefly married to James DeBarge in 1984 but had the marriage annulled within a year. In 1991, Jackson secretly wed dancer Rene Elizondo, and no one knew about it until they divorced in 2000. In court documents, Elizondo reportedly blamed the split on Jackson's refusal to publicly acknowledge the relationship and accused her of not giving him songwriting credit on some of her hits. Jackson fired back that the marriage was destroyed by Elizondo's alleged addiction to prescription drugs.