The NCIS: Hawaii Star Who Used To Date Derek Jeter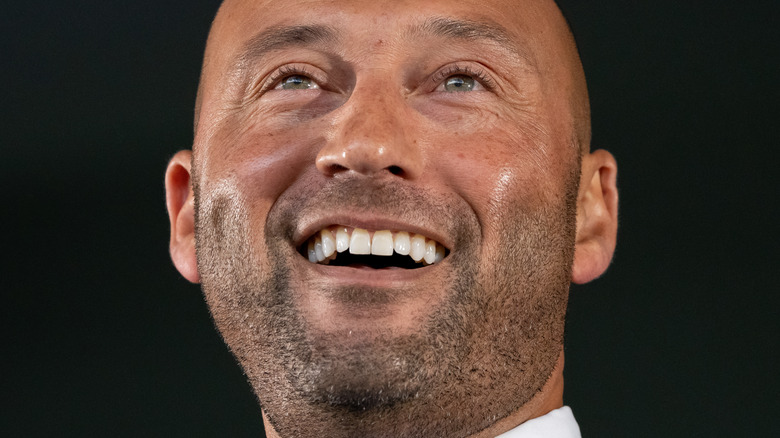 Matt Dirksen/colorado Rockies/Getty Images
It seems like Derek Jeter has dated just about every female celebrity — from Mariah Carey to Jessica Alba to Scarlett Johansson — according to Fox Sports' long list of his girlfriends. The baseball star finally settled down in 2016 and married model Hannah Davis (now Hannah Jeter), who graced the cover of the Sports Illustrated Swimsuit Issue in 2015, The Sun reports.
The couple has two daughters, 1-year-old Story Grey and 3-year-old Bella Raine, and have kept an unusually low profile. Fox News reports that Derek and Hannah have never posted photos of their daughters on social media. Hannah explained her reasoning to Editorialist in 2019. "Both my husband and I have been in a place in our careers where we have to share so much. And we can handle it," she said. "But when you love something so much, you want to protect it more than anything in the world. And for me, that's my relationship, that's my kids." The whole family did make a rare public appearance recently, though, as Derek was inducted into the National Baseball Hall of Fame.
Although Derek has retired, one of his exes, in particular, keeps on climbing. Now, she's starring in the latest spinoff of "NCIS." Who is it?
Derek Jeter dated Vanessa Lachey during her TRL days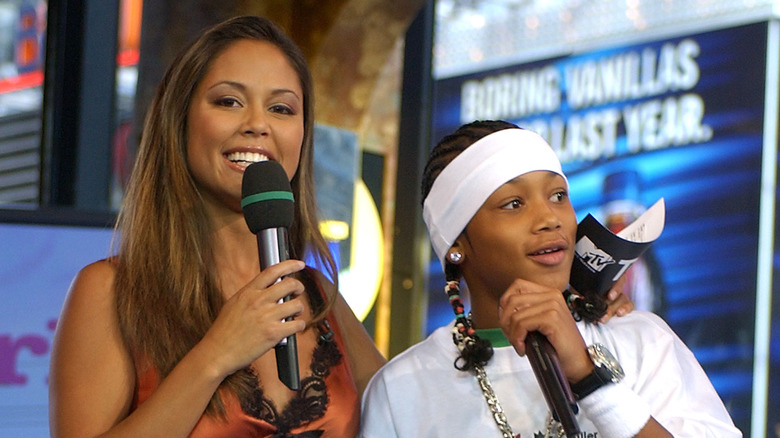 Frank Micelotta/Getty Images
Believe it or not, Derek Jeter dated Vanessa Lachey back when she was still Vanessa Minnillo. According to Who's Dated Who, the two former lovebirds were together for more than two years, getting together in November 2003 before calling it quits in 2006. Fox Sports reports that the reasoning for the couple's split was their growing star power. Allegedly, Jeter was uncomfortable with the increased publicity they were getting as she became more of a public figure.
Coincidentally, it was around this same time that Nick Lachey split from Jessica Simpson. Nick was a frequent guest on MTV's flagship program "TRL," on which Vanessa was a co-host — or, as they were called on the show, a VJ.​​ "[Our relationship] was always about business and it was always nice to see him," she told Billboard. But things became a little more personal when Nick cast Vanessa in his music video for "What's Left of Me," which was undeniably about his divorce from Simpson. In fact, Vanessa developed such butterflies around Nick that she couldn't even face him when the video premiered on "TRL." "I was so nervous and so crushing him that I didn't show up for work that day," Vanessa told Billboard. "I called in sick."
The couple wed in 2011 and went on to co-host Netflix's "Love Is Blind" together. Now she's starring in "NCIS: Hawaii" as the franchise's first female lead.
Now Vanessa Lachey stars as the lead role in 'NCIS: Hawaii'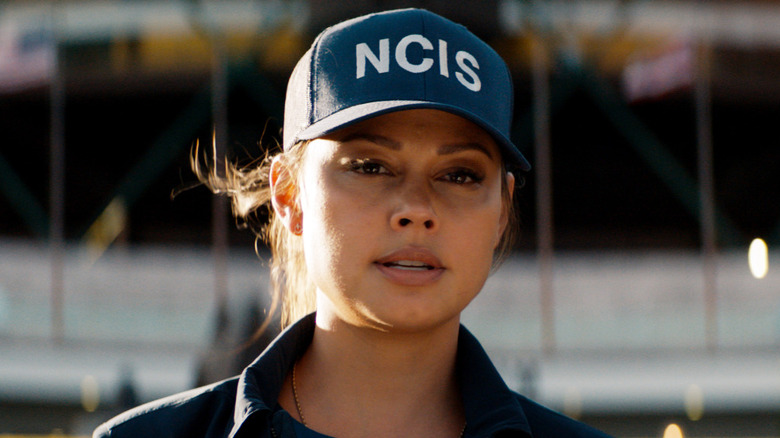 CBS
Vanessa Lachey plays Jane Tennant, the Special Agent in Charge of NCIS Pearl Harbor on "NCIS: Hawaii." According to CBS, the Hawaii team is an eclectic mix of transplants from the continental United States and Hawaiian locals "who know their mahalo from kapu." The show premiered in late September to neutral reviews. The consensus? It's your typical CBS procedural. Decider wrote, "[I]f you're an 'NCIS' fan ... 'NCIS: Hawaii' will give you more of the same stuff you love, with the Aloha state as a beautiful backdrop." Their Twitter poll, though, asked followers if they would stream it or skip it, with 62% of the 106 respondents saying they would skip it. Variety echoed Decider's sentiments, writing, "If you're already a fan [of 'NCIS'], it's worth giving a shot. If not, there are plenty of other shows in the sea."
Lachey revealed in an interview with CBS that she almost did not even audition for the role. "I was actually on another CBS show, a comedy believe it or not," she said. "[W]e got word on March 31st that comedy wasn't moving forward and I ended up getting super sad and confused. Then I heard about NCIS: Hawaii and booked the job by mid April." Vanessa continued, "I was surprised and my career took a complete left turn but I'm so glad things went the way they did. Now here we are and I'm living in Hawaii."