How Meghan And Harry Are Becoming What The Royal Family Fears The Most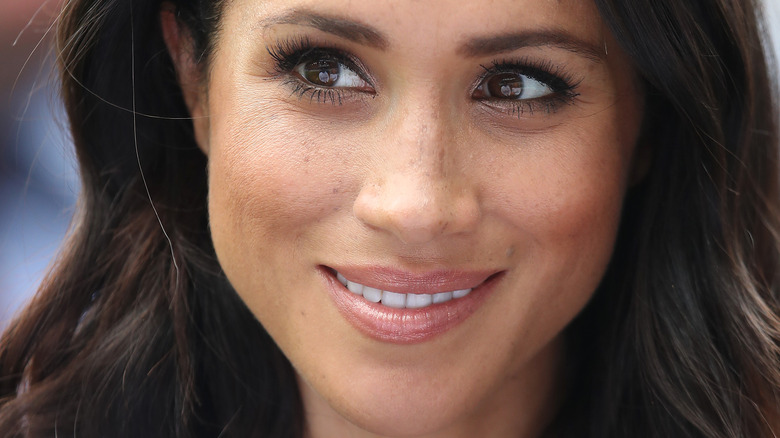 Chris Jackson/Getty Images
Prince Harry and Meghan Markle left their lives as senior members of the royal family behind in search of health and happiness in a different land. The couple decided to move to the United States in 2020, vowing to continue to give back by way of public service — but in a different way. In February 2021, the palace released a statement confirming that Harry and Meghan wouldn't be returning as working members of the royal family. "Following conversations with The Duke, The Queen has written confirming that in stepping away from the work of The Royal Family it is not possible to continue with the responsibilities and duties that come with a life of public service," the statement read, according to People. The Duke and Duchess of Sussex issued a response, ensuring that everyone knew that they could still do good in the world without being directly associated with The Firm. "We can all live a life of service. Service is universal," their statement read.
Harry and Meghan started the Archewell Foundation in October 2020, according to Elle, and they really haven't looked back. They have partnered with various organizations to help others, they have launched their own initiatives, such as Meghan's 40x40 project, and they've helped people all over the globe. Now, it seems, that Harry and Meghan are becoming what the royal family has feared the most. Keep reading to find out more.
Prince Harry and Meghan Markle are fulfilling Princess Diana's legacy, journalist suggests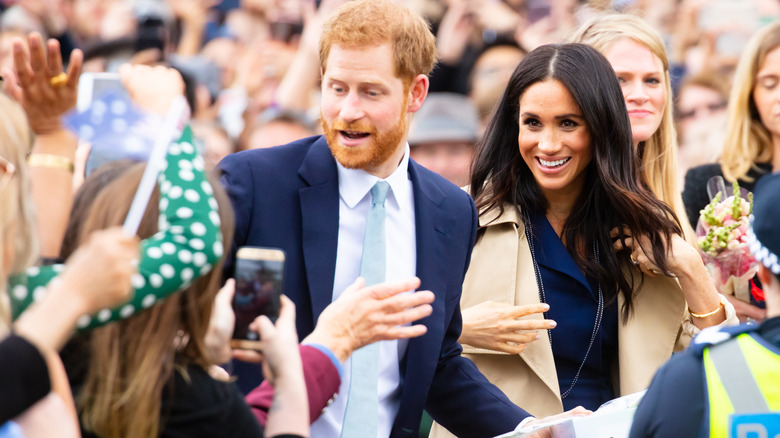 FiledIMAGE/Shutterstock
Perhaps unsurprisingly, Prince Harry and Meghan Markle are drawing comparisons to Harry's mother, Princess Diana. According to an opinion piece written by The Grio's R.S. Locke, Diana also lived a life of service — but she did so independently. Following her divorce from Prince Charles, Diana "stepped down from nearly all of her royal patronages," and decided to pursue a life of service on her own terms. "Prince Harry and Meghan are no longer serving as fluffers for British trade ministers or the unofficial recruiting and retention team for the Commonwealth of Nations. Now, their priority is fulfilling his mother's legacy while building one for their own children," Locke writes.
Diana was dedicated to helping others, and was determined to do so on her own terms, not unlike Harry and Meghan. One can't help but wonder about the incredible things that Diana would have done if her life wasn't tragically cut short in 1997, but it seems as though Harry and Meghan are determined to carry on her legacy. As The Grio points out, the Duke and Duchess of Sussex made it quite clear that they will follow in Diana's footsteps.