Everything We Know About The 2022 Super Bowl Halftime Show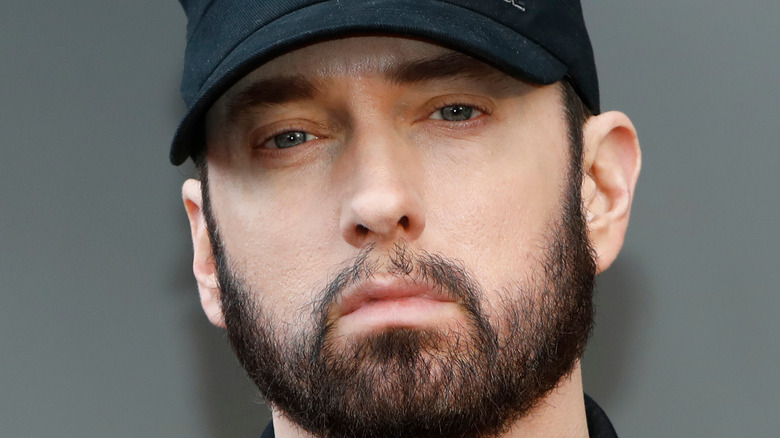 Kathy Hutchins/Shutterstock
Aside from the game itself, the halftime show during the Super Bowl is always worth checking out.
Since the '90s, the NFL has managed to bag themselves big names to perform at the Halftime Show. In 1993, the "King of Pop" Michael Jackson put on a show-stopping performance, which was followed by Diana Ross, Boyz II Men, and Gloria Estefan and Stevie Wonder throughout the rest of the decade. Most recently, the likes of Lady Gaga, Beyoncé, Katy Perry, and Madonna have taken to the stage and stunned viewers with their talent and killer performances. According to Rolling Stone's ranking, deceased icon Prince put on the best-ever Halftime Show in 2007. Sad news for the Black Eyed Peas, however, as their 2011 performance ranked last.
Last year, "Blinding Lights" hitmaker The Weeknd followed in the footsteps of his idols — Jackson and Prince — and put on a show of his own. The Grammy Award-winner's performance didn't feature any special guests, but has been watched an impressive 41.7 million times on YouTube as of this writing. 
And in just over four months, music and sports fans will have another Halftime Show to enjoy. This time, it appears the NFL is going all out with the megastars they've booked. Keep reading to find out more.
There are 43 Grammy Award wins among the 2022 Halftime Show performers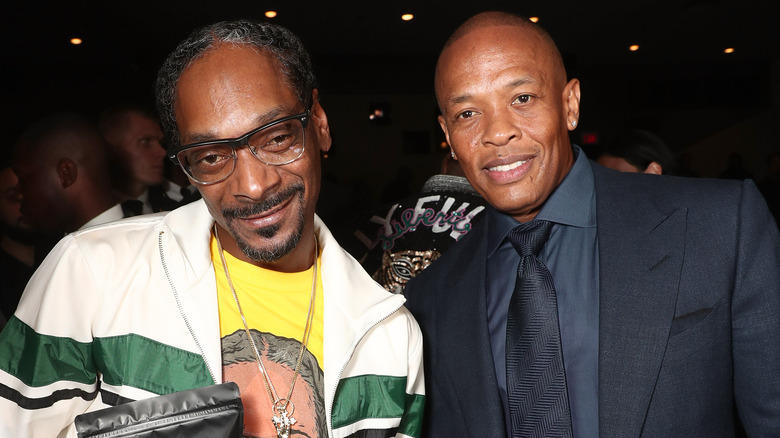 Todd Williamson/Getty Images
The lineups just keep getting better and better. As reported by Variety, the 2022 Super Bowl Halftime Show will take place on February 13 at the SoFi Stadium in Inglewood, Calif, and will see the legendary Dr. Dre, Snoop Dogg, Mary J. Blige, Eminem, and Kendrick Lamar perform. 
Not only is the Super Bowl hosting the huge event in Los Angeles for the first time in nearly 30 years, but it will also be the first time the musicians will have performed on a stage together. As noted by Variety, the iconic performers have earned 43 Grammys and achieved 22 No. 1 albums on the Billboard 200 between them.
Perhaps even better, it's all for a good cause. Music industry icon Jimmy Iovine and Dr. Dre are the founders of the USC Iovine and Young Academy program, and the NFL and Pepsi (which sponsors the Halftime Show) have come together to support the launch of Regional School #1, a magnet high school in South Los Angeles based on Iovine and Dre's academy.
What we definitely know is, this is one Halftime Show that is going to be worth watching!