Here's How Much Mary J. Blige Is Really Worth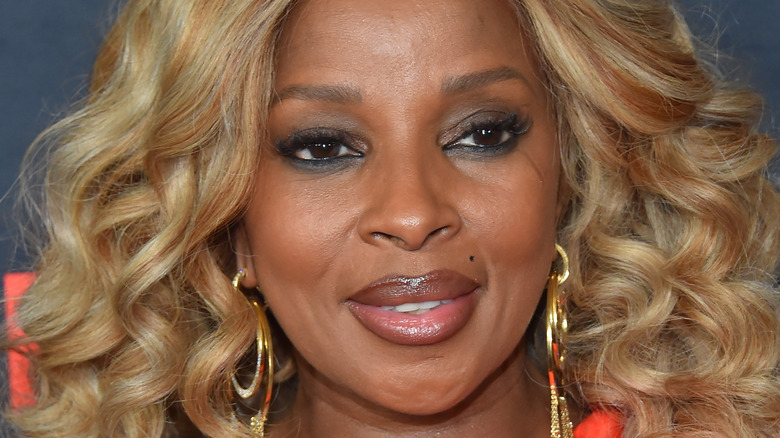 Shutterstock
Since bursting onto the music scene, Mary J. Blige has cemented herself as one of music's leading ladies in R&B. With nine Grammy Award wins and four No. 1 albums on the US Billboard 200 to her name, it's safe to say that the "No More Drama" hitmaker has enjoyed quite the career.
Growing up for the aspiring star, however, wasn't all glitz and glamour. In an interview with Vulture, the powerhouse vocalist explained that her father, who was a Vietnam veteran, left her mother at a young age and her mother was left to support her family on her own while working long hours as a nurse. Sadly, growing up in poverty wasn't the only thing she had to deal with. In 2018, Blige told Hollywood Reporter that she is a survivor of childhood sexual abuse. "These are the things that made me rebel and made me drink and made me do drugs. I just wanted to forget that episode from five, and then I wanted to forget what happened at nine, and then I wanted to forget what happened at 16," she explained. 
Even though Blige dropped out of high school and had a rough childhood, she managed to overcome her hardships and transform into a queen. With a career still going strong after 20 years and record sales of more than 50 million albums, many must wonder how much the soulful singer is actually worth. Keep reading to find out.
Mary J. Blige is impressively wealthy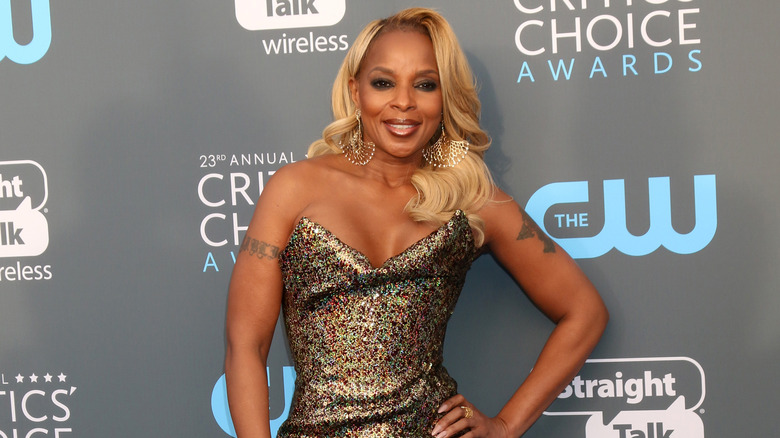 Shutterstock
Mary J. Blige may have quit high school, but that didn't stop her from pursuing and achieving her dreams. According to The Hollywood Reporter, Blige recorded a tape at a karaoke machine in White Plains, New York, and her mother's boyfriend was so impressed, he sent it off to a friend at Uptown Records. Blige was signed, put out her debut album in 1992, and the rest is history! As of 2020, Blige is worth an impressive $20 million, according to Celebrity Net Worth. Along with being a chart-topping singer, Blige has morphed into an established actor. As noted on her IMDb page, she has landed herself huge roles in "Mudbound" and "Rock of Ages." 
While Blige has enjoyed her fair share of paycheques, she's also had quite a few financial lows. After divorcing her former manager Martin Isaac in 2018, she was asked to cough up a whopping $130,000 per month in spousal support, per The Daily Mail. In 2013, per Page Six, she's was hit with tax trouble, including owing $3.4 million for three years of unpaid income tax to the state of. According to Mansion Global, in 2019, Blige listed her 18,000-square-foot home up for sale for $6.8 million after originally purchasing it for $12.3 million in 2008. These issues may seem messy, but overall, she's still a queen of the music world who will be "Just Fine." But pay your taxes, Ms. Blige!