Inside Taraji P. Henson And Mary J. Blige's Friendship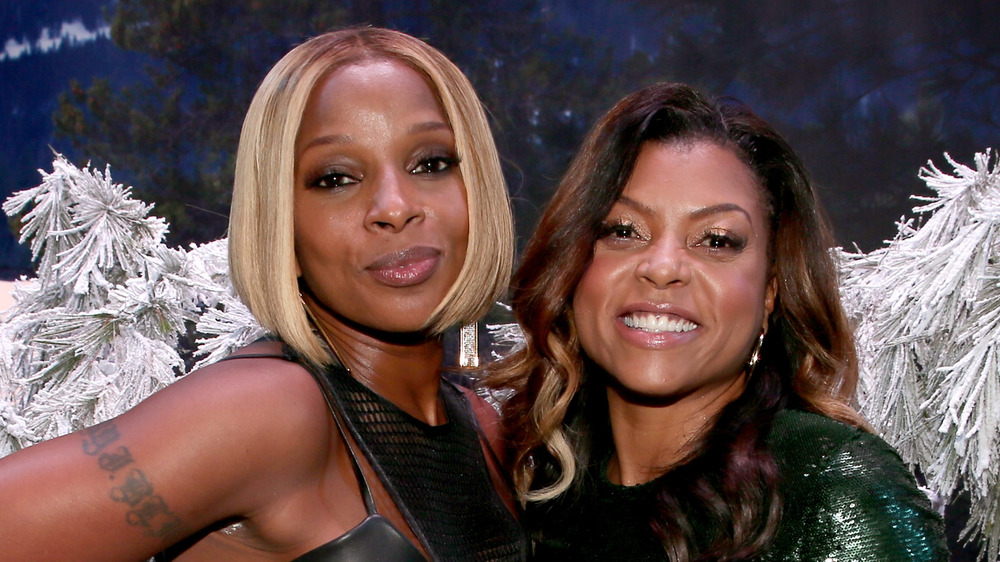 Christopher Polk/Getty Images
Don't you love it when you find out that two of your favorite celebrities are actually friends? Well, Taraji P. Henson and Mary J. Blige are just that. Henson has been a Hollywood veteran for over 20 years, having come a long way since she made her film debut in the 1998 film Streetwise. She's now an Oscar-nominated, Emmy-nominated, and Golden Globe-winning actress, writer, and producer.
Meanwhile, Blige is an R&B legend who in 1992 landed her first record deal and the following year released her debut and now classic album, What's the 411? Blige has been nominated for 31 Grammys and has won nine times, and she's sold over 50 million albums. Eventually, Blige branched out into acting and made her big-screen debut in the film Rock of Ages. 
The first time Taraji P. Henson and Mary J. Blige met, it wasn't friendship at first sight. The two met at a Grammy party in 2000, but Blige reportedly "turned her back" with a "dismissive wave," and later during the event, when Henson tapped Blige on the shoulder, "her sister, LaTonya, smacked the crap out of my arm," according to Hip Hollywood. Luckily, a few years later, the two legends got another chance to become friends, and things worked out much better this time around. Here's what makes their friendship work.
Taraji P. Henson and Mary J. Blige explain why they love each other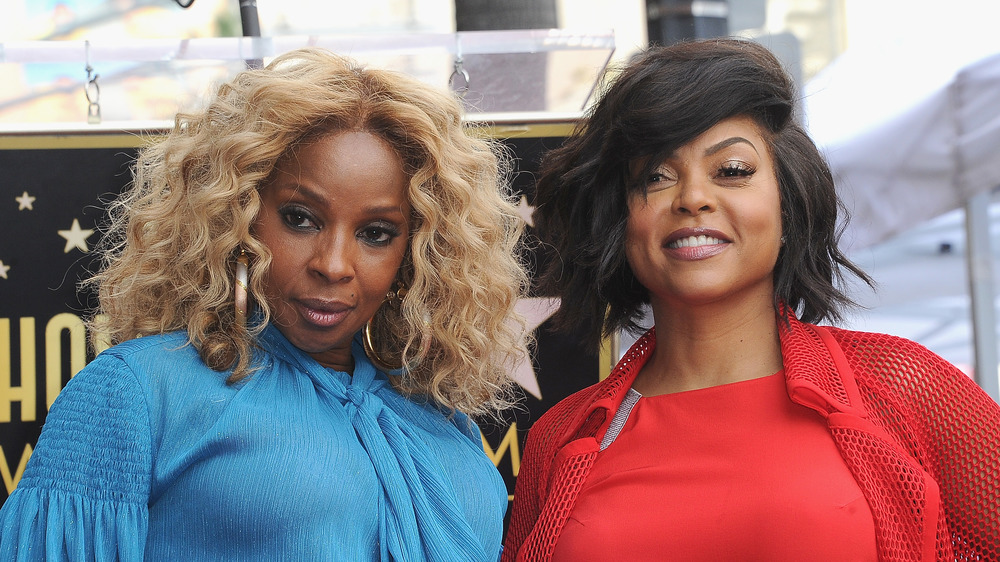 Albert L. Ortega/Getty Images
Taraji P. Henson and Mary J. Blige managed to turn that ill-fated first encounter around. According to Billboard, they have been close friends ever since co-starring in the 2009 Tyler Perry film, I Can Do Bad All by Myself.
At Billboard's 2017 Women in Music event, Henson presented Blige with the "Icon" honor. Of Blige, Henson said, "She sings from her heart. You know that every word that she's singing... she's experienced. The fact that she's bold enough to share her truth and get so many people through broken hearts, or uplift so many people... that's a gift." 
When Henson received her star on the Hollywood Walk of Fame in 2019, Blige said in a speech of Taraji P. Henson: "You have been a total inspiration to me. We meet people in the industry and they're not nice. I've never had a friend that I can call while I'm on set and say, 'How do I do this as an actress' and you helped me when I needed help. And in my mind, that's rare, because people don't share and you're a sharer. So thank you for being a giver and a sharer." Talk about a true friendship.