The Truth About Deborah Norville And Katie Couric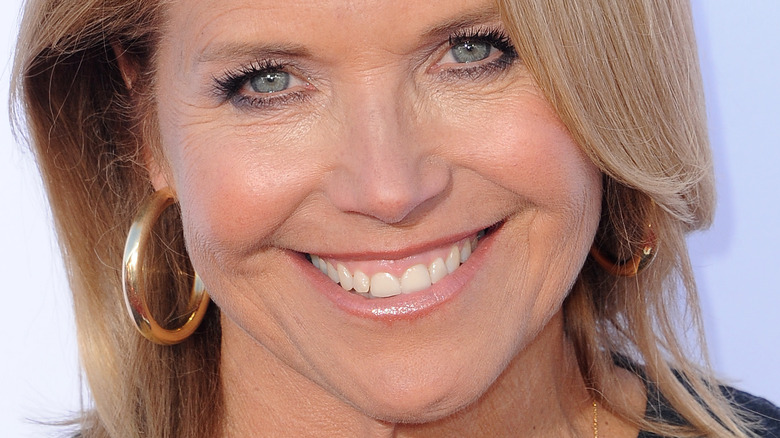 Tinseltown/Shutterstock
The world first met Katie Couric when she was tapped to be the co-anchor of "Today" to replace Deborah Norville in 1991. Couric stayed on as co-anchor until 2006, making her the longest-running co-anchor at the time. On her 15th anniversary with NBC, she announced she was headed to CBS Evening News to be the first solo female evening news anchor. "After listening to my heart and my gut — which have served me very well in the past few years — I've decided that I will be leaving 'Today' at the end of May," Couric told viewers. "It may sound corny, but I really feel that we have become friends over the years," she continued (via People). 
With a $15 million per year salary at CBS, she was the highest-paid news anchor on TV. After her five-year contract ended in 2011, Couric left CBS and launched her own talk show, "Katie," which lasted two seasons. She then became Yahoo's global news anchor from 2014 until 2017, per USA Today. Lately, Couric has been focusing more on her company, Katie Couric Media, with a news website, daily newsletter, podcast, and other kinds of content. Most recently, Couric wrote a memoir titled "Going There" where she talks about her career and personal life, including some of the disagreements and beefs she had over the years. Read on to find out more about her relationship with Deborah Norville.
Katie Couric said Deborah Norville had a "relatability problem"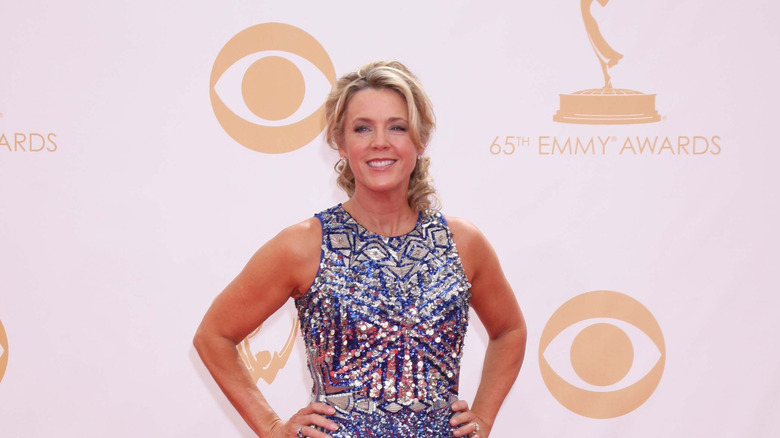 Kathy Hutchins/Shutterstock
In Katie Couric's memoir "Going There" out on October 26th, she discusses everything from her childhood, personal life and career. When the "Today" co-anchor at the time Deborah Norville took two months off for maternity, Couric was tapped to sub in and ended up taking her place permanently. At the time, Couric called the promotion "a terrific opportunity... one I certainly didn't expect would come my way," per the Baltimore Sun. 
In "Going There," Couric recalls that there were "residual bad feelings" towards Norville because of her differences with her former co-anchor Jane Pauley who left the show in 1989 under bad circumstances, per Daily Mail. In the book, Couric describes Norville as having a "major relatability problem" because she looked too perfect. One co-worker told Couric that "with Deborah, people feel like they need to get dressed before they turn on the TV." Couric also wrote about a few negative experiences she'd had with Martha Stewart and Joan Rivers during her career.
Katie Couric says she felt like she had to "protect her turf" as a woman in media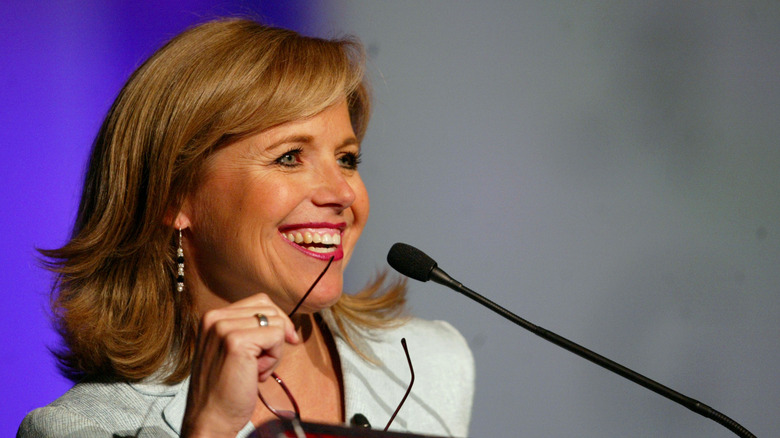 Richard Patterson/Getty Images
The Katie Couric Media co-founder also admitted that she wasn't welcoming to women at "Today" as she could have been because she felt like she needed to "protect her turf," per Daily Mail. She also wrote about her fear that "someone younger and cuter was always around the corner." Couric elaborated on this fear, writing: "For a minute there, Ashleigh Banfield was the next big thing; I'd heard her father was telling anyone who'd listen that she was going to replace me. In that environment, mentorship sometimes felt like self-sabotage."
Couric also divulges some dating blunders after her husband Jay Monahan died of colon cancer in 1998 at the age of 42. She dated Brooks Perlin, who was 17 years her junior, which led to "distance" between her parents and her children at the time. Couric also recounted a date she had with Larry King, who was 24 years her senior. They went back to his apartment after dinner and he "lunged" at her with his tongue and hands. Couric pushed him off as King reportedly said, "When I like, I really like."
Katie Couric's memoir, "Going There," hits bookshelves on October 26th, and she certainly has stories to tell.