Inside Brian Austin Green's Messy Split With Vanessa Marcil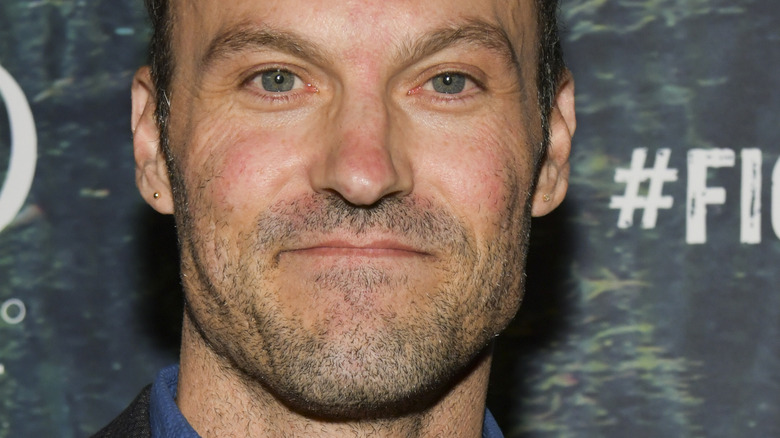 Rodin Eckenroth/Getty Images
Brian Austin Green's split from Megan Fox was devastating for fans. But the actor saw it coming, at least in his dreams. Fox and Green had earlier made the decision to not talk much about the split. Still, when the latter finally decided to speak out, his pain was evident in his words.
"About 3 weeks into her being gone and shooting, I had a dream, which most people dream, but I don't ever remember my dreams... but, I had this dream that she came back from work, and that we were distant, that things were off, that things were weird," Green revealed in a May 2020 episode of his podcast, "...With Brian Austin Green" (via E! News). The star went on to add that Fox behaved "almost exactly" like she did in his dream; he initially thought that it was just tiredness, but it didn't get better, and the two eventually parted ways.
Green's breakup with Fox was messy, but it wasn't the only relationship that saw Green at a sour end. His relationship with his ex-fiance Vanessa Marcil was also messy — enough for her to feel happy for Fox. "I actually have respect for how @meganfox is finally living her life for herself & leaving her children out of her public life at this young age," Marcil wrote on her Instagram Story in September 2020 (via the Daily Mail). Green and Marcil's messy split happened in 2003, but plenty of bitterness followed.
Brian Austin Green cut his son out of his life for five years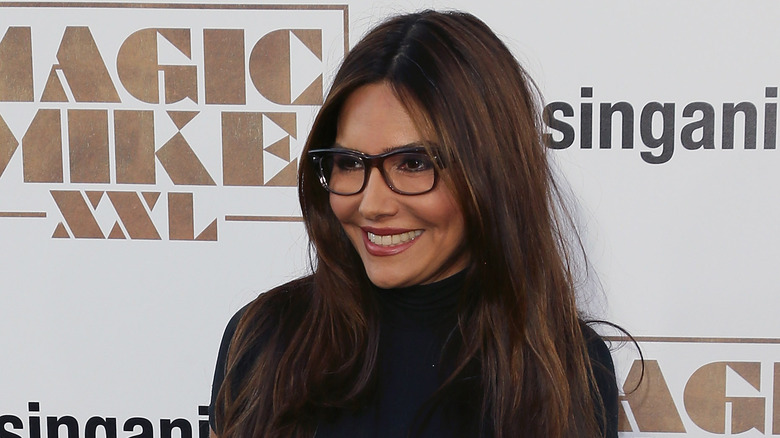 David Livingston/Getty Images
The "Beverly Hills, 90210" alum and Vaness Marcil ended their two-year engagement in 2003. Years later, the former couple was involved in a bitter court battle around the custody of their son, Kassius. The court case saw Brian Austin Green suing his ex in 2012 over an allegedly-lent sum of $200,000, per the Daily Mail.
The court dismissed Green's case, following which he cut off his son — then 11-years-old — from his life for five years. "I speak with empathy regarding Kassius' dad considering the complete devastation that my son went through. My son and my family will tell you the same. I've had a rule all through our 13-year court case in my family that 'no one is ever to say a bad word about Kass' dad,'" Marchil wrote in an Instagram response to a fan. "I just finally, now that Kass is grown, tell the truth regarding our court case and him cutting his son out of his life for five years. If you look back at our history, his father publicly tried to slander me, lie about me, shame me as a working mother, and take full custody of my son. I never commented. He admits this now. He's lucky that I don't 'speak poorly' of him after what he put our innocent boy through."
Green's response to the court's ruling did not impress Marcil. The two had fallen out — there was no coming back!
Vanessa Marcil believes Brian Austin Green's actions negatively impacted their son
Paul Archuleta/Getty Images
Brian Austin Green's ex Vanessa Marcil doesn't have anything ill to say about him, but she does want to speak the truth. "I speak, actually, very kindly about Kass' father. I just speak the truth now at my son's request in order to help my son heal and not shoulder these secrets anymore. If his father's actions reflect poorly on him that is his doing. Not mine," Marcil wrote in a 2020 Instagram response to a fan, via the Daily Mail. "He's very big on doing things that publicly make him look like a nice guy. However, it is who you are when no one is looking that shows your true character," she added in the Instagram Story post. 
Green and Marcil's engagement was short-lived. And even though Green did have a significantly longer run with Fox, the relationship ended, too, with Fox now dating Machine Gun Kelly. Fox hinted at her past in a July interview with InStyle. "I had this incredible breakthrough, and I realized that I had been living in a self-imposed prison for so long because I let other people tell me who I was or what I wasn't," she shared.
Green may not be on excellent terms with his exes, but it looks like both Marcil and Fox are keeping the relationship drama to themselves.