How Kate Middleton Has Stepped Up Her Royal Game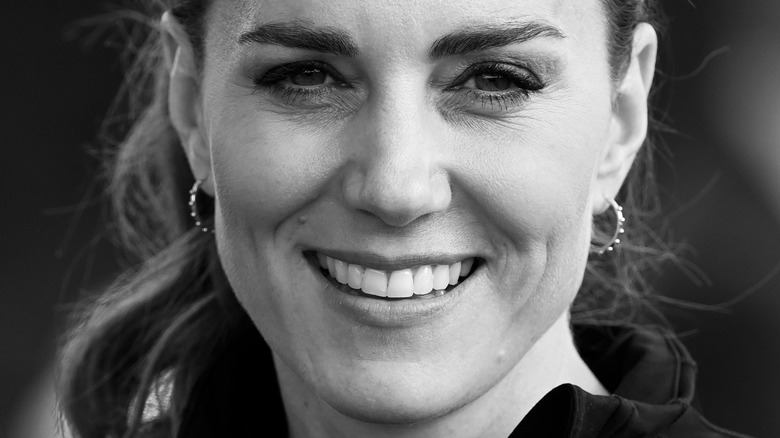 Pool/Getty Images
To many, Kate Middleton is the face of the future of the British monarchy. Although she will be queen consort when her husband, Prince William, becomes king, according to Express, she has already built a strong foundation in which she is both respected and adored by UK citizens, and people around the globe. Over the past decade, Kate has proven that she can do it all; she is a mom to three children, she has compassion for others, she gives back within her community, and she makes time for her personal passions, whether it be taking in a Wimbledon match or honing her photography skills.
Despite the Prince Harry and Meghan Markle drama that has been affecting the royal family, Kate seems to have risen above, paying no public mind to what's been going on, and remaining focused on what is important to her and to her family on a day-to-day basis. When Kate was asked about Harry and Meghan's newest arrival, Lilibet Diana, Kate once again showed the world that she's taking the high road. "I wish her all the very best. I can't wait to meet her because haven't yet met her. So hopefully that will be soon," the Duchess of Cambridge said, according to People magazine. 
In the months following Megxit, it seems that Kate has really stepped up her royal game. Keep reading to find out how.
Kate Middleton is a 'royal rock star,' source says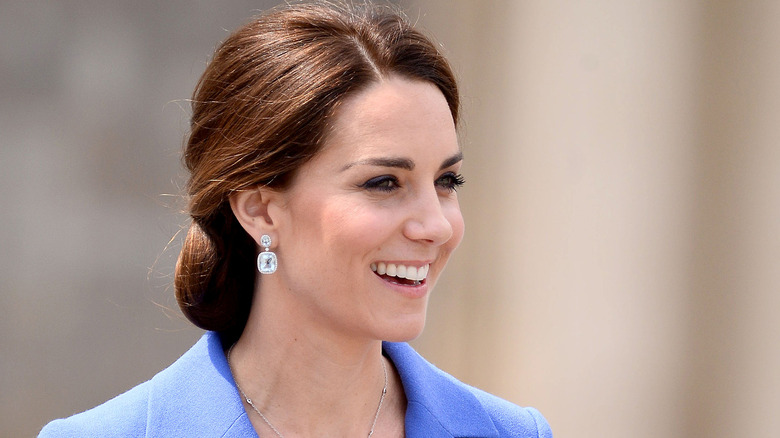 Isaaack/Shutterstock
At one point in time, Kate Middleton and Prince William were looked at as a unit alongside Prince Harry and Meghan Markle. The two couples were expected to be the Fab Four, though it's unclear if they ever quite made it to that point, according to Vanity Fair. Once Harry and Meghan decided to step down as senior members of the royal family, the future of the monarchy fell squarely on William and Kate, but the transition was handled effortlessly by the Duchess of Cambridge. "[Kate] knew she was going to have to up her game—and she did. Now she's a royal rock star — everything Meghan should have been," a senior royal source told the Daily Mail.
It seems as though William and Kate's bond is stronger than ever before, and the two are ready to take on the future — their future — as a team of two. The Daily Mail's Dan Wootton pointed out that the Duke and Duchess of Cambridge's appearance at the "James Bond" premiere really showcased how Kate has stepped things up. "I have no doubt what we saw on the Bond red carpet this week was a transformed Duchess prepared for decades of battle," Wootton writes, adding that he believes that Queen Elizabeth must be so grateful that William chose Kate as his wife.