Donald Trump Jr. Has Something To Say About Dog The Bounty Hunter's Search For Brian Laundrie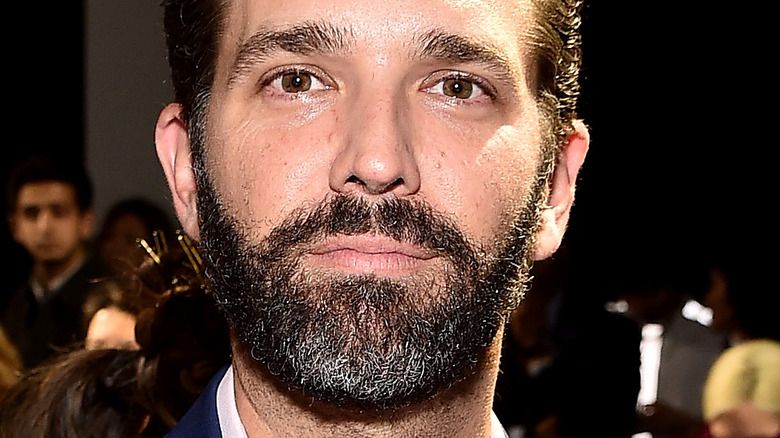 Theo Wargo/Getty Images
The manhunt for Brian Laundrie continues after the body of Gabbie Petito, his fiancee, was found in Wyoming's Bridger-Teton National Forest while the couple was driving across the country, according to CNN. Her death was ruled a homicide. So far, the charges against Laundrie include using bank accounts that weren't his, but he has not been charged for Petito's death. He is, however, the only person of interest in the case, the New York Post reported.
Laundrie arrived at his parents' house in Florida on September 1, obviously without Petito, and he remained there for two weeks, per CNN. His parents then told authorities that they hadn't seen him since. CNN reported that the hunt for Laundrie has become increasingly difficult, exacerbated by the fact that conditions in southern Florida are making it harder to find him. 
Laundrie told his parents that he was going to go to the Carlton Reserve, a huge natural reserve, and he left his wallet and phone at home; the land is swampy and abundant with alligators. With the FBI looking for him, Dog the Bounty Hunter has also gotten involved, which sparked a comment from Donald Trump Jr. 
Donald Trump Jr. thinks Dog the Bounty Hunter will have more success than the FBI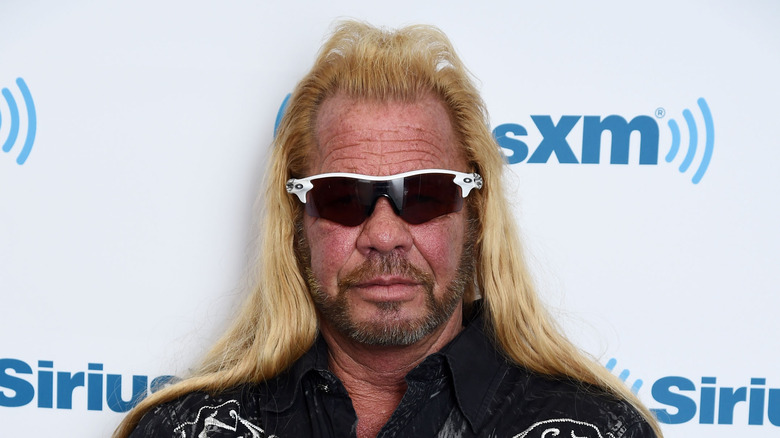 Ilya S. Savenok/Getty Images
Dog the Bounty Hunter has decided to put his expertise into the search for Brian Laundrie while the FBI also tries to find him following the death of Gabby Petito. And Donald Trump Jr. jumped on Twitter to put his faith in Dog, whose real name is Duane Chapman.
On September 29, retweeting a link to a Fox News report about the manhunt, Trump Jr. wrote, "I have much more faith in Dog The Bounty Hunter finding this scumbag than the FBI." And on September 30, Trump Jr. posted a poll on Twitter, asking: "Who do you think will find Brian Laundrie first?" with two response options: "Dog the Bounty Hunter" or "The entire FBI." A full 97,227 people participated in his poll, with 93.5% voting for Dog and 6.5% voting for the FBI.
Chapman announced that he was getting involved because he lost his daughter to a car accident when she was 23. She was just about the same age as Petito, who died at 22. "Because I lost a daughter at about the same age, I know what the parents feel like," he said to Fox News. "And you want justification. You want the guy behind bars."
Announcing his arrival in Florida, Chapman added a video to Twitter on September 29, saying: "[E]arlier today we launched an active and specific search in a key area based on the intelligence we are receiving and researching."