Is This The Real Reason Kate Middleton And Meghan Markle Didn't Bond Right Away?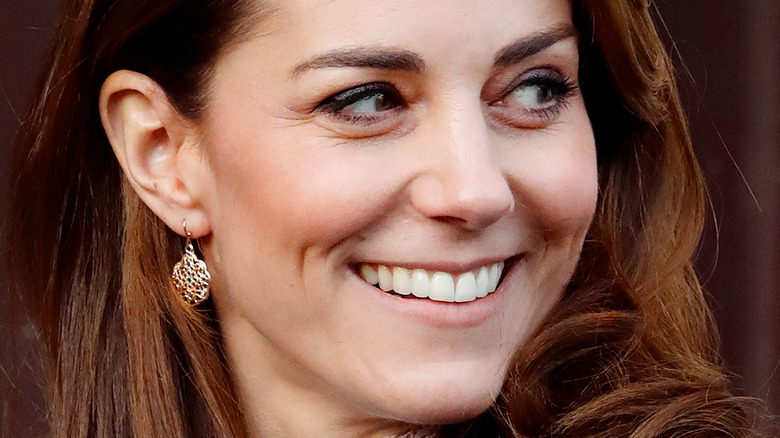 Max Mumby/indigo/Getty Images
Rumors that Kate Middleton and Meghan Markle didn't like each other have circulated for years. In fact, a common question that people ask is whether or not the two women get along, and this has been very much debated since Meghan first came onto the royal scene back in 2016. Things between Kate and Meghan were believed to be even more strained when Meghan and Prince Harry decided to leave the UK, stepping down as senior members of the royal family. And, during Meghan's sit-down interview with Oprah Winfrey, she actually alluded to some past tension between herself and Kate when she said that Kate actually made her cry, according to Harper's Bazaar. "I don't think it's fair to her to get into the details of that, because she apologized. And I've forgiven her," Meghan admitted, later adding that Kate is a "good person."
Regardless of how Kate and Meghan feel about one another, they didn't really ever give people the warm-and-fuzzy feelings that some sisters-in-law get to experience. As it turns out, there may be a perfectly acceptable explanation for why Kate and Meghan didn't hit it off straight away — and why their relationship just never turned into what many people had hoped it would. Keep reading to learn more.
Kate Middleton didn't have 'the energy' to 'bond' with Meghan Markle, new book claims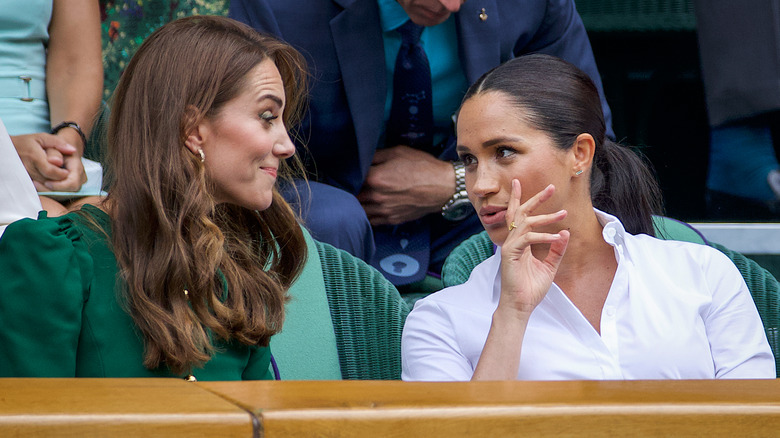 David Gray/Getty Images
Kate Middleton and Meghan Markle's relationship may have not gotten off the ground in the best way possible — and there may be a reason for it. In an updated version of Andrew Morton's book, "Meghan: A Hollywood Princess," he pointed out that Kate was pregnant with her third child when Prince Harry and Meghan got engaged. "Kate and Meghan were neither sisters nor, unlike Fergie and Diana, friends before they joined the Royal Family. What is more, during the build-up to Meghan's wedding, Kate was experiencing her third difficult pregnancy and was focused on her own welfare. She did not have much energy to bond with her new [neighbor]," Morton writes, according to the Mirror. 
And that's not all. Morton also highlighted the fact that Kate and Prince William spent a great deal of time at their country home, which is a "three hours' drive" from where Meghan and Harry had been staying. "It was a practical matter as much as anything," Morton wrote (via the Mirror). In recent months, however, there have been reports that Kate and Meghan have been getting along wonderfully. Back in August, for example, a source told Us Weekly that the two duchesses are "actually getting along really well and have been in touch more often. Meghan and Kate's relationship was never that close. And now they're closer than ever and working on their relationship for the sake of the family."