The Real Reason Christina Aguilera Got Divorced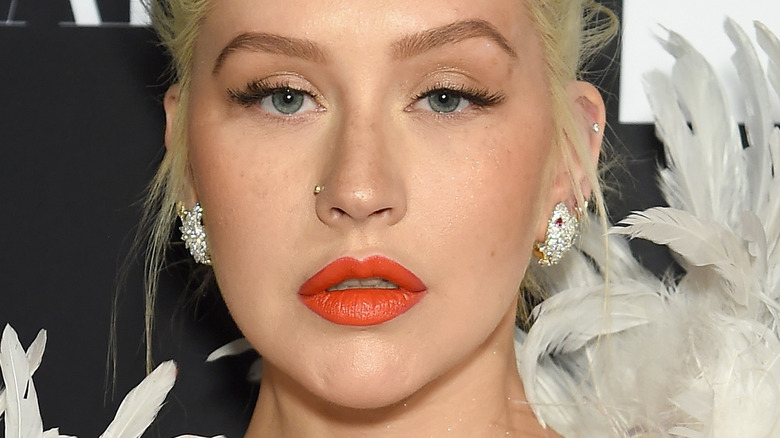 Dimitrios Kambouris/Getty Images
Hollywood marriages don't usually end in happily ever afters. More often than not, they have a short shelf life, and news of couples parting ways don't faze people anymore. It's likely due to the demands of the job, resulting in a lack of together time, and the fact that their affairs somehow always get exposed to the public.
This is precisely why Christina Aguilera makes it a point not to date fellow celebrities. "I've had opportunities, but it isn't my style to date another person in the business," the singer told Cosmopolitan. "There's gotta be something wrong with you if you want to be in this business. I mean, hi! I definitely have my issues. I think that I can only handle one [celebrity] in the rela­tionship, and I need to be it."
However, while she distanced herself from non-celebrities, her marriage with music producer Jordan Bratman still ended up in heartbreak.
Christina Aguilera ended her marriage for the sake of her son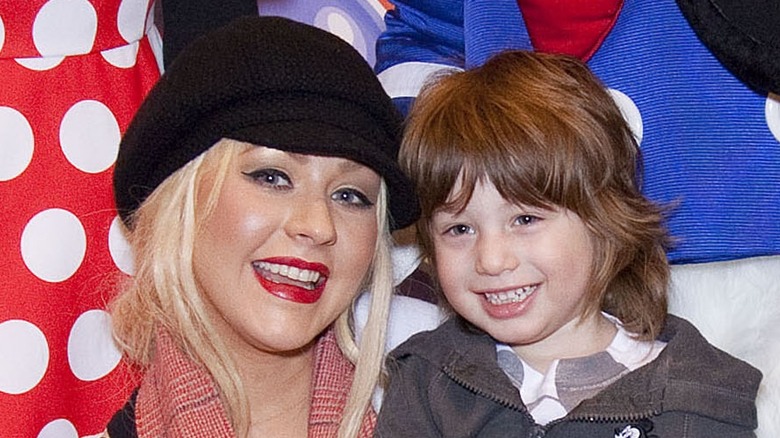 Handout/Getty Images
Christina Aguilera had a rough childhood, having experienced a troubled home life. "I come from a home filled with a lot of tension. My parents were not right to stay together [as long as they did]," she told People. "It's not good for kids to grow up with [constant] arguments."
Aguilera never wanted her son, Max, to experience the same thing. When she came to terms with the fact that her marriage with Bratman was not what it used to be, she decided to end it for Max's sake. "Things were so unhealthy and unhappy for both Jordan and me, I knew I had to end it. It wasn't good for us, and it wasn't good for Max to witness our arguments," she said. "Children can feel when things aren't right in the home. I really didn't want to hurt Jordan, and I felt torn about splitting our family up."
She went on to share that while she and Bratman tried to save their marriage, they both changed as people and wanted for different things. "We went through a period of trying to reconnect and spend more family time together. We took that trip to Italy together," she recalled. "But at the same time, I knew Max would benefit from us separating. He'd be happier to see both his parents happy."
Christina Aguilera admitted that she and Jordan Bratman were 'not angels'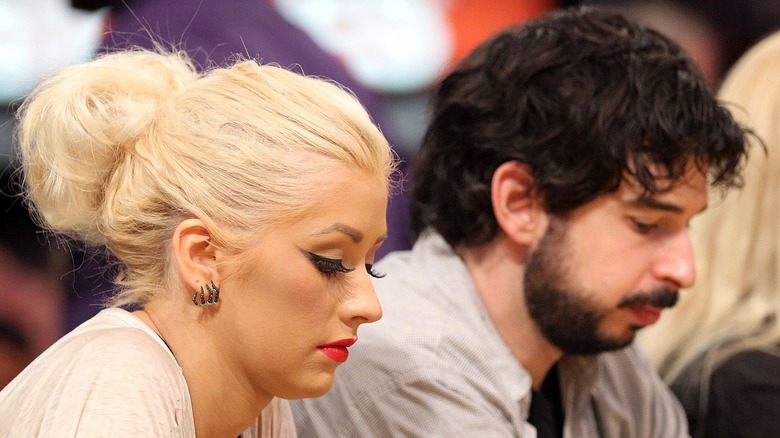 Ronald Martinez/Getty Images
Christina Aguilera never explicitly stated the specific reasons why her marriage with Jordan Bratman ended, but in her interview with W Magazine, she hinted that both of them had extramarital affairs.
"At one time or another, we were both not angels," she said. It eventually led to a point where tension was palpable at home, which she did not think was healthy for her son to experience. "It got to a point where our life at home was reminding me of my own childhood. I will not have my son grow up in a tension-­filled home. I knew there would be a negative reaction in the press to my divorce, but I am not ­going to live my life because of something someone might say. That goes against everything I sing on my records. I have to be myself."
But that's all in the past now. Aguilera is now in a loving relationship with musician Matthew Rutler, whom she met on the set of "Burlesque." As the singer told People, "He's the kind of person you could spend hours with on the phone talking to and all of a sudden it's daylight." We wish her all the best!