Alysia Reiner On Her Passion For Strong Storytelling - Exclusive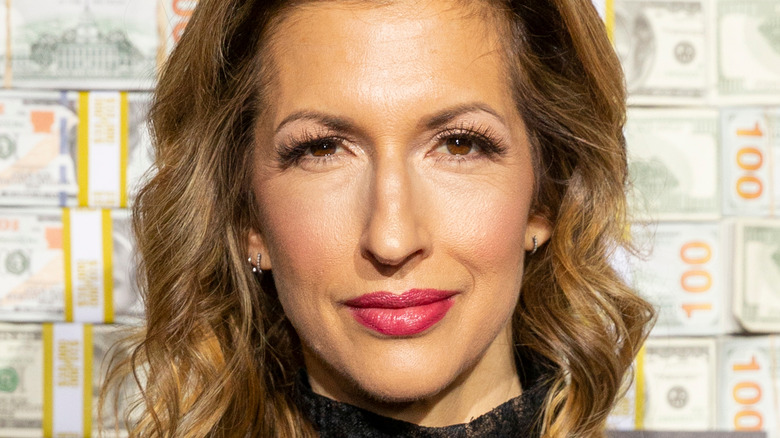 Lev Radin/Shutterstock
"Orange Is the New Black." "Better Things." "How To Get Away With Murder." "Dinette." What do these TV shows all have in common? A strong feminist lens, a spotlight on communities often overlooked by the mainstream media, and Alysia Reiner. The busy actor, producer, and mom has an extensive career spanning film, television, and theater, but her top priority has always been to make art that matters.
"I always wanted to tell stories that make the world a better place," Reiner told Nicki Swift in an exclusive interview ahead of the premiere of BRIC TV's "Dinette" Season 2. "I wanted to illuminate stories and shed light on stories that were not being told." Her "Dinette" character, in particular, must grapple with the loss of a close friend and the threat it imposes on a safe space for the LGBTQ+ community.
On the other hand, she's also used producing as an avenue to tell these critical stories, like 2016's "Equity." "It was the first-ever female-driven Wall Street movie," she told us, adding that they "hired more women than men" for the film, which went to Sundance Film Festival and was released by Sony Pictures Classics. The movie tackled "sexual harassment at work and double standards and equal pay" arguably years before these workplaces issues had reached the mainstream. Reiner also produced 2018's "Egg," which followed "choices in motherhood and how we view the role 'Mother,' ... and the choice not to be a mother." Here's more!
Her 'Better Things' character is the perfect example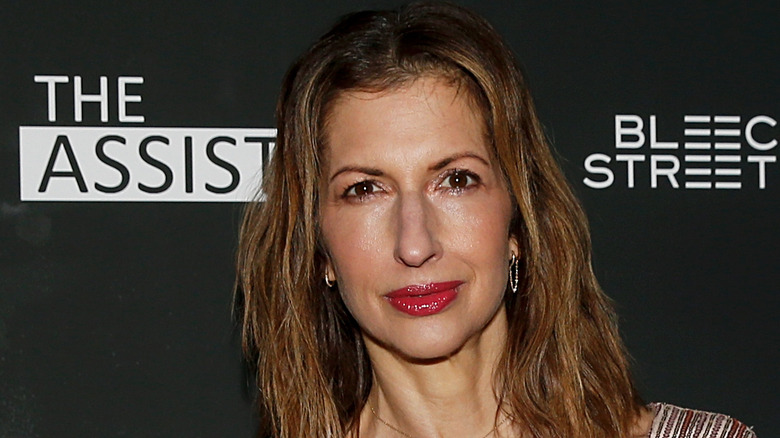 Dominik Bindl/Getty Images
Though it's easier to call the shots as a producer, Alysia Reiner's acting work — which scored her a Screen Actors Guild Award in 2015 — has allowed her several opportunities to tell stories she's passionate about. "As a working actor, which I consider myself to be, I feel lucky when things come across my desk where I'm like, 'Yes, I need to tell this story,'" she said, calling out "OITNB" and FX's "Better Things," written by and starring Pamela Adlon — whom Reiner described as "the feminist Cassavetes for our generation."
The series, which recently finished shooting Season 6 (its final season) received a Peabody Award in 2017 for its "at-times raw examination of the vicissitudes of working motherhood," according to Peabody. Reiner's character, Sunny, is the newly divorced best friend to Adlon's character, Sam Fox, a single mother raising three daughters in Los Angeles. "[Adlon] just tells truth in this super gritty, delicious, authentic way," Reiner explained. "And particularly motherhood ... like nobody else ... And so to be part of that storytelling, I'm going to get a little teary because you know, we're about to shoot this last episode and I'm going to miss it."
Though she's saying goodbye to "Better Things," her work as an entertainer and storyteller is far from over. "The joy [of acting] is in the doing for me," she said. "[And] telling a story that I think needs to be told ..."
Season 2 of Shaina Feinberg's "Dinette" is available to stream on BRIC TV's YouTube Channel.