This Is Why How To Get Away With Murder Had To Be Canceled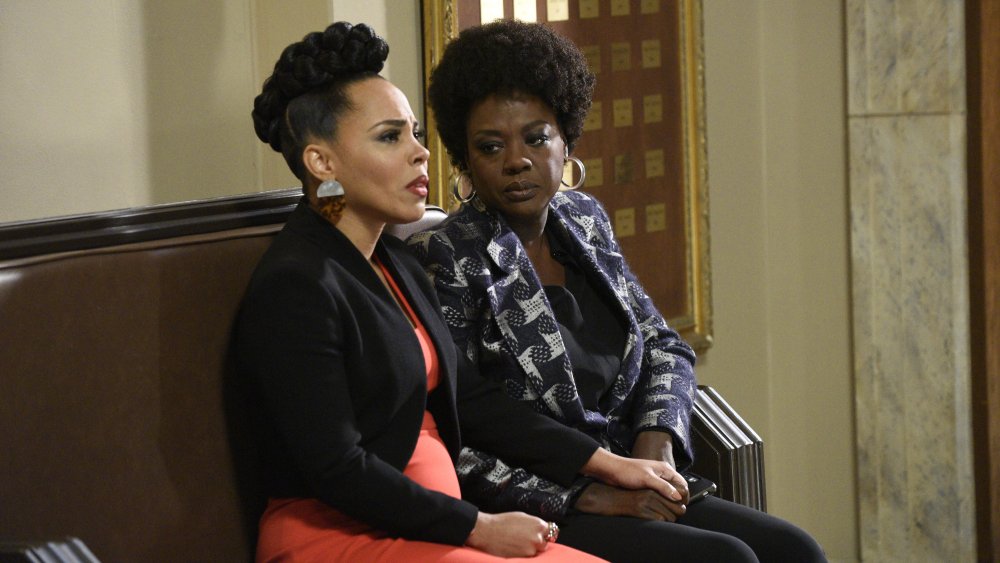 How to Get Away with Murder was always a rollercoaster ride of a show, which is why it's a shame that it had to come to an end. How to Get Away with Murder was canceled after six seasons — even though from a fan's point of view, the writers surely could have continued to come up with wild twists and turns for seasons and seasons to come.  
Viewers first met Annalise Keating (Viola Davis) and her scrappy crew of law school students when How to Get Away with Murder premiered in September 2014. The series was intense from the start, as the students, Annalise, and her henchmen — played by Liza Weil, Charlie Weber, and Billy Brown — were caught up in a messy murder... or three, or five. It's hard to remember just how many deaths this crew is responsible for. 
The series came to an end in May 2020, and each and every character got an ending that suited them. But why did the show have to end in the first place? Here's what really happened. 
How to Get Away with Murder was ready to wrap up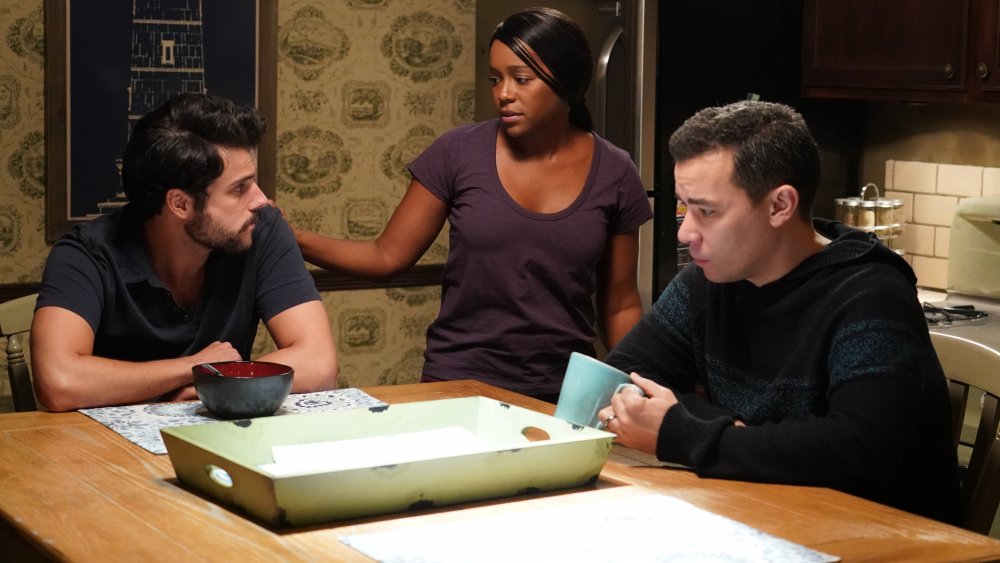 Eric McCandless/ABC
There was no behind-the-scenes beef between ABC and How to Get Away with Murder that led to its cancelation. The show's ratings were not as high as they were in the very beginning, but it held its own, per TV Series Finale. 
Instead, the series came to end simply because the writers knew all along how Annalise's story was going to end. Showrunner Pete Nowalk told TV Guide, "Deciding to end this series was a brutal decision, but ultimately the story tells you what to do — as it did here. For me, Annalise Keating's journey has always had a clear ending." He knew before writing the final season that the show was ending, which made it a simple decision.
Nowalk added, "Knowing I have 15 episodes left to finish her story, and the chance to give all the characters their own killer endings, is a gift rarely given to a series creator and I'm grateful to ABC and ABC Studios for the opportunity and creative freedom. I am so thankful to the brilliant cast, writers, and crew for dedicating themselves to the most rewarding experience of my career over the last six years. I also want to thank our fans. The only reason this show exists is because of your loyalty and enthusiasm." 
How to Get Away with Murder made television history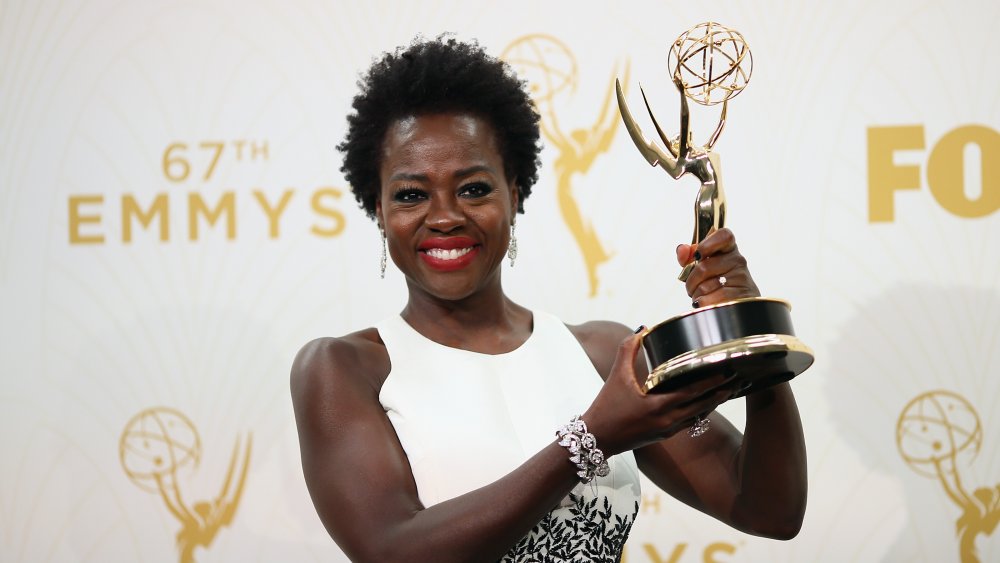 Mark Davis/Getty Images
After How to Get Away with Murder's first season in 2014, the show actually ended up making history. Viola Davis won an Emmy for lead actress in a drama series in 2015 for her role as Annalise Keating, making her the first Black woman to ever win the award, per Vanity Fair. The show was created by Shonda Rhimes, the mastermind behind two other must-watch TV series, Grey's Anatomy and Scandal, which still on at the time. It was a groundbreaking moment to have two hit shows featuring Black women as leads, back to back, every Thursday night on ABC.
After How to Get Away with Murder was canceled, ABC entertainment president Karey Burke said in a statement (via Deadline), "Viola Davis made television history with her unforgettable portrayal of iconic female antihero Annalise Keating. I am eternally grateful to her, Pete Nowalk and Shondaland for creating and bringing to life such a smart, sophisticated and groundbreaking series that has long been an integral part of Thursday nights on ABC."
How to Get Away with Murder had a good run, entertaining countless viewers and making TV history at the same time. Not bad for a six season show!