Cher Scheduled To Perform At First Award Show In 15 Years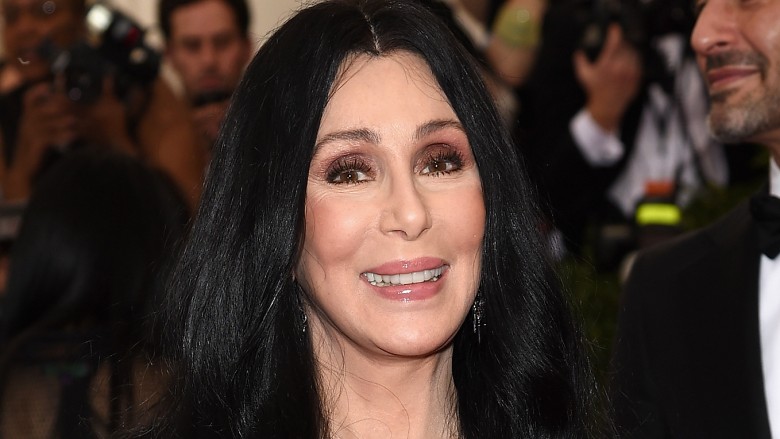 Getty Images
No need to turn back time for a chance to see Cher perform live at an award show—she's set to sing at the 2017 Billboard Music Awards!
E! News reports that Cher will take the stage for her first live award show performance in 15 years on May 21, 2017. And, although we'd love to hear the 70-year-old sing just about anything, word is that she'll be performing her hit song "Believe."
But Cher won't only be serving as entertainment at the show. She'll also be a recipient of a major award—the Icon Award. "I'm honored to receive the 2017 Billboard Music Awards Icon Award and take the stage to celebrate my love of music with my fans," the singer told E! News. "Seeing so many powerful artists—especially female artists—emerge and take their place in history through the years has been incredible. I'm honored to be amongst the previous Icon Award winners and to celebrate this milestone achievement by performing 'Believe' on the show."
Past Icon Award winners include the likes of Prince, Stevie Wonder, and Neil Diamond.
Dick Clark Productions, the company behind the Billboard Music Awards, explained in a statement obtained by The Hollywood Reporter why Cher deserves the most prestigious award of the night. "Cher's incredible talent has inspired both audiences and other artists for more than six decades," CEO Allen Shapiro said. "Her impact on the industry has been monumental and unlike any other. We are honored to celebrate her exceptional career with the 2017 Billboard Music Awards Icon Award and look forward to what's sure to be an extraordinary, once-in-a-lifetime performance."
Of course, Cher isn't the only artist scheduled to wow the crowd—although her performance is sure to be one to beat. The night's other performers include Céline Dion, John Legend, Nicki Minaj, Drake, Bruno Mars, Ed Sheeran, Lorde, Imagine Dragons, and Florida Georgia Line.
The 2017 Billboard Music Awards will air live from Las Vegas on May 21, 2017 at 8 p.m. EST on ABC.