How Ellen Pompeo Is Rewarding Longtime Grey's Anatomy Fans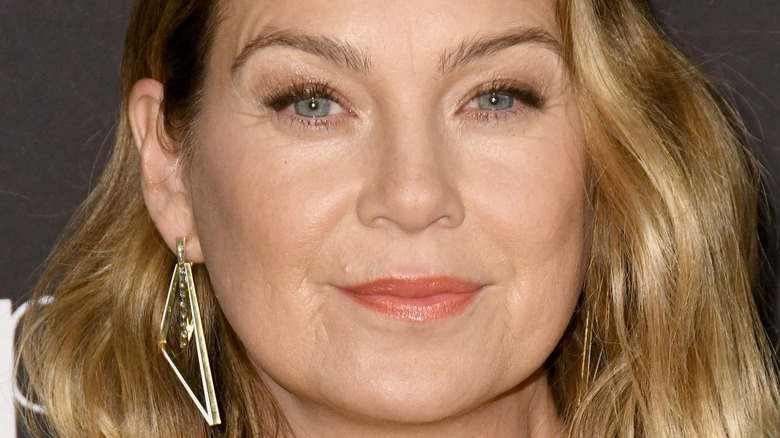 Quinn Jeffrey/Shutterstock
Ellen Pompeo understands the devotion of "Grey's Anatomy" fans and she chatted with Jimmy Kimmel on October 7 to explain her love of planting Easter eggs on the show.
Before they dove into that, Kimmel shared his predictions for Season 18 of the popular medical drama. "I predict Meredith Grey will get married this season and, I'm going to add, to Kanye West, playing himself," he said. "A lot of people think this is gonna be your last season. I think you added fuel to that fire." Pompeo shut down that rumor as she quipped, "I don't ever add fuel to any fire." 
However, she did sort of add fuel to the fire with her behind-the-scenes shenanigans. Kimmel showed a tweet from a fan who noticed that Pompeo was wearing the same shirt in the Season 18 premiere that she wore during the series pilot. Pompeo was impressed at the eagle-eyed fan, joking, "I think all that stuff is property of ABC studios. They own us." She then explained that she started to plant clues for fans to find throughout the show. "It was my idea to pay homage to many things and many different seasons and give the audience things to watch out for and to plant Easter eggs," she explained. While Kimmel asked if there was a reason Pompeo was getting "sentimental," the actor played coy, instead highlighting how impressed she was with her fans. 
Ellen Pompeo appreciates the dedication of 'Grey's Anatomy' fans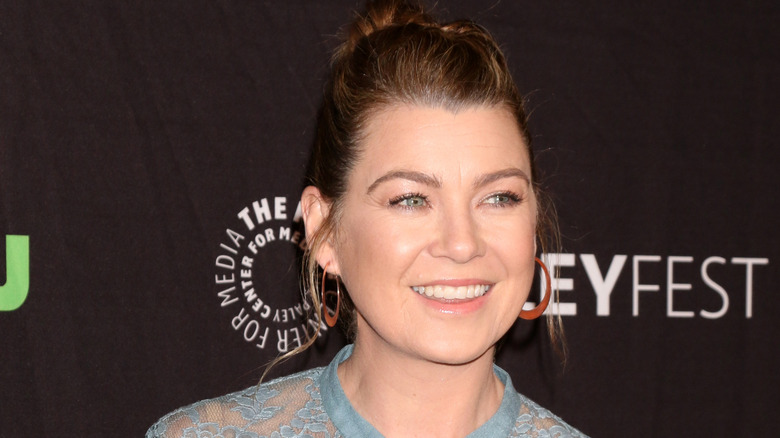 Joe Seer/Shutterstock
Ellen Pompeo discussed her love of planting Easter eggs on "Grey's Anatomy" on the October 7 episode of "Jimmy Kimmel Live." She was particularly impressed with a fan who tweeted an image of Pompeo wearing the same shirt she wore earlier in the series.
Pompeo appreciated this fan's devotion to the show. "It's quite an eye, I have to say," she noted. "It's crazy. You know what's funny, some of the Easter eggs... I've come up with the idea and so I even look for them because it was just my idea. I didn't necessarily say, 'Let's do this and this.' I wasn't specific about it," she shared. "So when that shirt showed up on my wardrobe rack, I said, 'Is this the same shirt?' I remembered the shirt — which is rare, I don't remember much."
Although Pompeo enjoys surprising fans, she's also there when they have an opinion. When a fan called Season 17 "dumpster trash" in a June tweet, she replied with, "All good! Seventeen seasons we can't please everyone all the time ... it's definitely not easy keeping it going and keeping it great... I get it...thanks for checking it out anyway... and thanks for your feedback it matters ...sending you love."