The Untold Truth Of Ellen Pompeo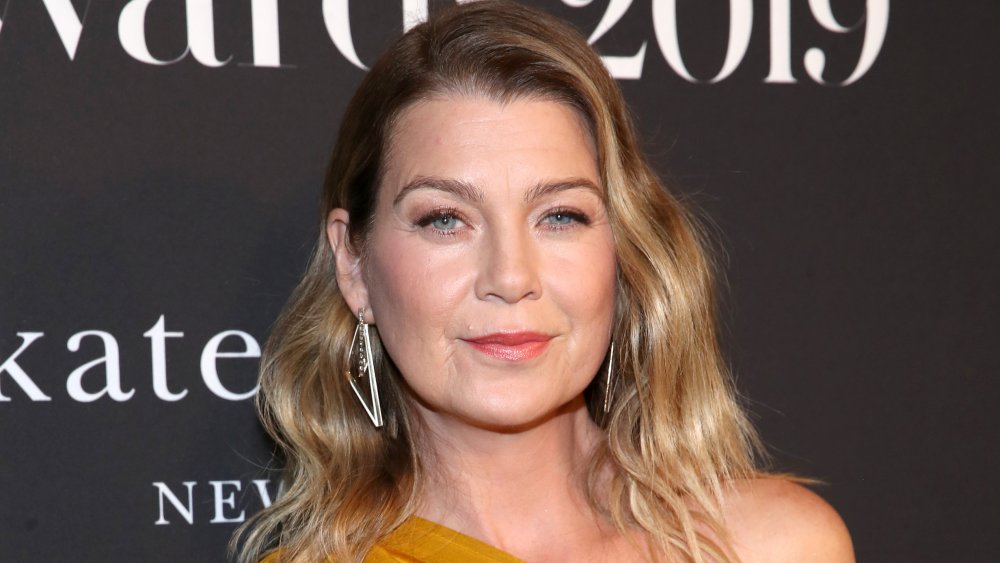 Randy Shropshire/Getty Images
Ellen Pompeo is an actress who is highly respected in many circles. Not only is she the star of the millennial version of General Hospital, ABC's Grey's Anatomy, but, as of this writing, she's also one of the highest paid women on television – a feat that certainly did not come easy. 
In a 2018 interview with The Hollywood Reporter, the then 48-year-old actress said, "... I've finally gotten to the place where I'm OK asking for what I deserve, which is something that comes only with age." At the time, she revealed that her latest contract negotiation had resulted in a more than $20 million annual salary ($575,000 per episode) "along with a seven-figure signing bonus and two full backend equity points on the series, estimated to bring in another $6 million to $7 million," per the outlet. Pompeo also nabbed a "producing fee plus backend" on Grey's spin-off, Station 19, in addition to a co-executive producer credit. Talk about cleaning up!
It's interesting to think that the successful woman whose net worth is about $70 million as of June 2020, per Celebrity Net Worth, almost passed up the role of a lifetime: the iconic Meredith Grey.
Ellen Pompeo had no interest in 'Grey's Anatomy'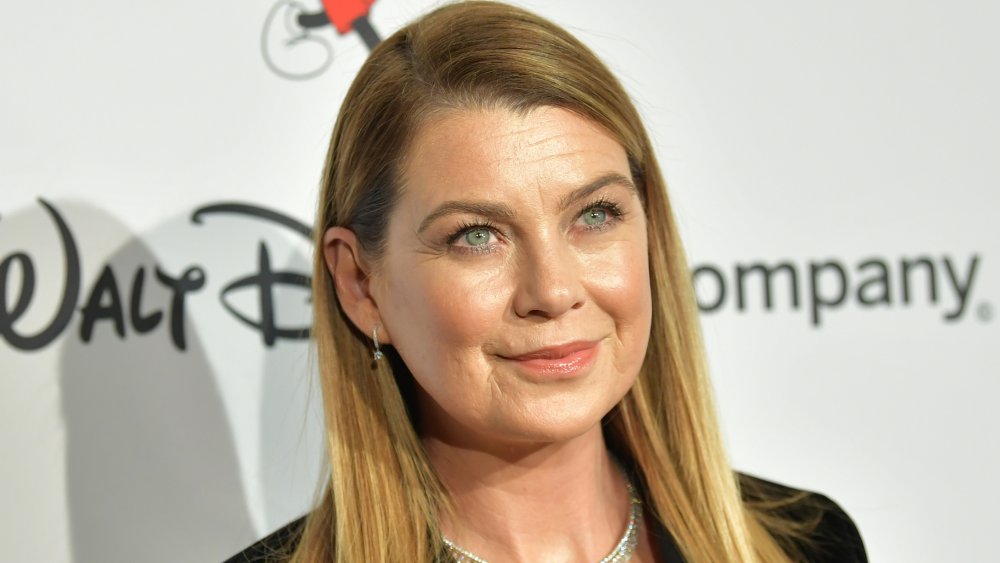 Amy Sussman/Getty Images
Who knew Grey's Anatomy would become an instant hit? Definitely not Ellen Pompeo, the award-winning show's star. During a 2009 cover shoot for Allure, Pompeo confessed, "When I did the pilot, I thought, 'I can't stand medical shows. This will never get on."
The Massachusetts-native actually started out doing commercials after being approached by a casting director in New York City in 1995. According to a Los Angeles Times article, Pompeo booked a L'Oreal hair spot first. "They dyed my hair red," she said, "[a]nd then I booked like 20 more commercials after that because I had this great red hair." Over the course of four years, she landed a few TV gigs — including The Job, Strangers With Candy, and Law & Order — but headed to Hollywood to gain even more traction.
Her movie credits grew from roles like "Upset Girl" in 1999's Coming Soon to playing a flight attendant named Marci in 2002's Catch Me If You Can alongside Leonardo DiCaprio. However, per The Hollywood Reporter, by 2004 Pompeo's "movie career had stalled and she was perilously close to broke." It was around that time that her agent, CAA's Rick Kurtzman, brought her *cue the singing angels* the Grey's Anatomy script. Even though she only did the audition to pay her rent (we've all been there), the role would later make her one of the highest-earning actresses on television.
Ellen Pompeo's career might steer away from acting after Grey's Anatomy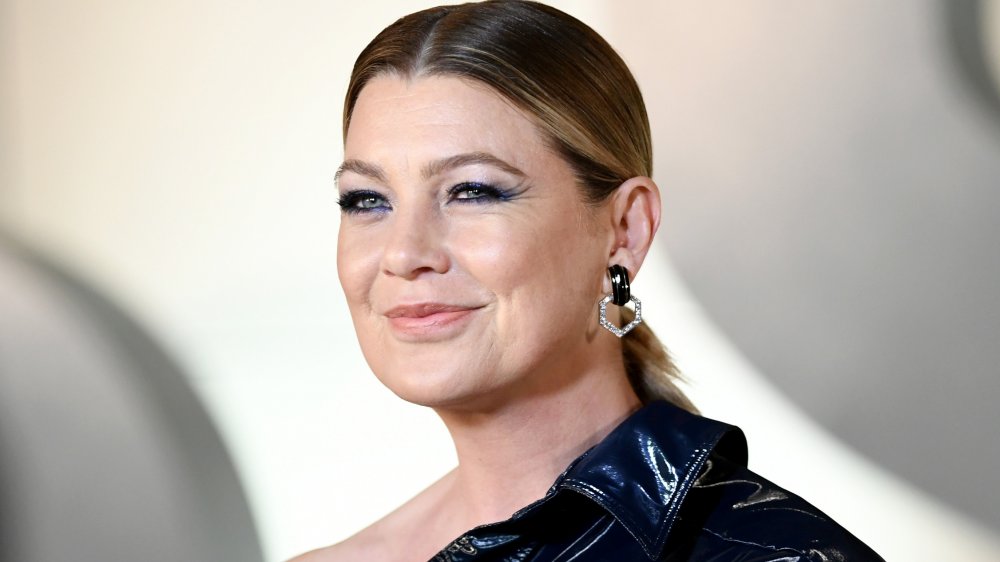 Emma Mcintyre/Getty Images
After more than a decade on air — and 16 seasons, as of this writing — the critically-acclaimed Grey's Anatomy shows no evidence of slowing down anytime soon. The show's creator, Shonda Rhimes, told The Hollywood Reporter, "The show will go on as long as Ellen [Pompeo] wants to do it." As of this writing, Pompeo is signed on to the show through 2020, per TV Line. However, she has hinted that Season 17 may be her last. 
In a 2018 Entertainment Weekly interview, following the end of Season 16, she said, "I'm clearly not prepared right now to make any formal announcement about my future on the show. That's something that Shonda Rhimes and I will do together. But I'm feeling like we have told the majority of the stories that we can tell."
That being said, Pompeo had this to say in January 2019 (via TV Line): "I keep saying, 'I'm ready to move on and I want to stop the show before the ratings go down,' but the ratings never go down!" That's certainly a good problem to have.
Pompeo's also expressed wanting to spend more time producing and directing instead of acting. In 2011, Deadline reported that the married mother of three launched her own production company, Calamity Jane, and already had a series in the works. While many will miss seeing the Grey in Grey's Anatomy, Pompeo will surely make more winners wherever she turns.