Why Valerie Bertinelli Prefers Her Food Network Show Over Acting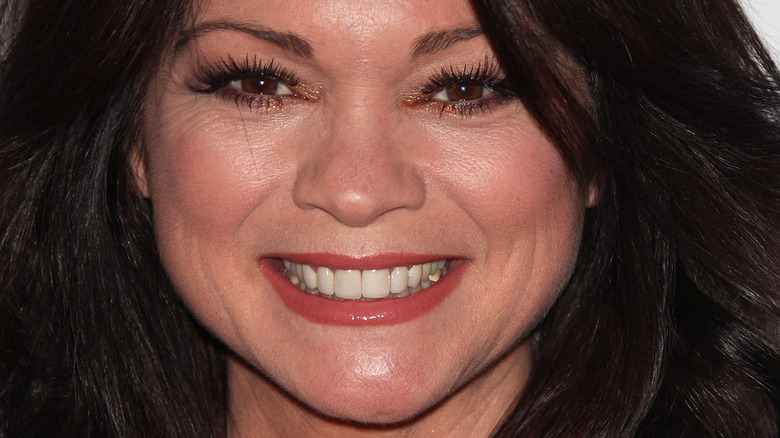 DFree/Shutterstock
Valerie Bertinelli emerged into the public eye as Barbara Cooper in the CBS television show "One Day at a Time," which aired from 1975 to 1984, per IMDb. Her success as an actor landed her roles in a handful of films as well, including "C.H.O.M.P.S.," "Ordinary Heroes," and "Number One with a Bullet." Movies and sitcoms weren't the end-all, be-all for this entertainer, however, and she went on to add best-selling author and reality television personality to her resume, as per IMDb page.
While Bertinelli is still well known for her acting roles, she is better known these days for her cooking shows on the Food Network, including "Valerie's Home Cooking," "Kids Baking Championship," "Family Food Showdown," and "Family Restaurant Rivals." The actor described her passion for cooking and all things food to Good Housekeeping in 2020. "All I remember is my nonna making, you know, a cup of tea and her serving it to me fresh," she began, adding, "And my mom ... did three meals a day, no microwave, using fresh ingredients." The reality television host started learning about all things cooking from her mom and nonna around the age of 9, and she certainly picked up their love for it. "And now I have a passion for it, too," she admitted. 
In fact, Bertinelli is so in love with food and sharing her recipes on the Food Network that she now prefers it to acting.
Valerie Bertinelli is thrilled to be a Food Network personality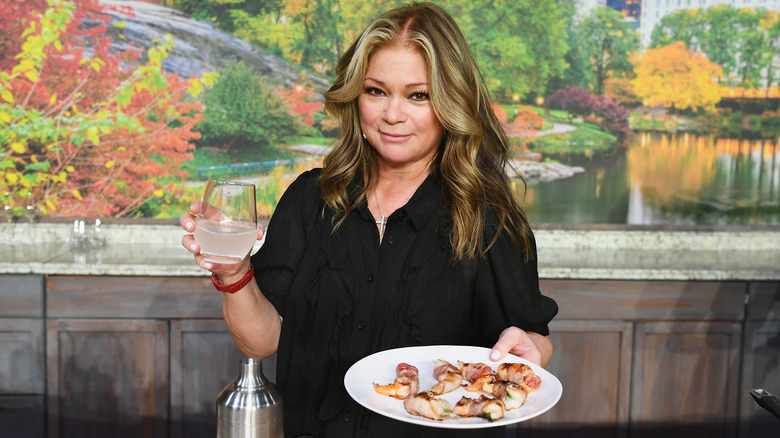 Dave Kotinsky/Getty Images
At the Food Network TCA winter tour session in 2019, Valerie Bertinelli expressed her shock and delight about having become a recognized Food Network personality, as detailed by Closer Weekly. "It's crazy," she said. "I don't get Barbara Cooper anymore ... I get, like, 'Oh, I saw your show. You make it look so easy to make such and such.' And I'm, like, 'Oh, my God, I'm really a Food Network personality now!'" 
The author added that since she's become such a huge part of the Food Network, she is no longer up for pursuing acting roles. She clarified that while she loves acting, she's been cooking for much longer and feels that sharing her passion with others via the Food Network is a gift. "To be a part of it and to have everybody so excited about what I get to do on the network is really fun for me," Bertinelli declared.
The other bonus of continuing her programs with the Food Network is that Bertinelli feels she has more control over the creative process than she would if she were still acting in movies and television. "... It's much more rewarding," she stated. "I get to work with an amazing amount of people; culinary experts that really know what they're doing. I get to learn every day, too." Even more rewarding is the fact that she can be herself in her Food Network programs, rather than hide behind the personality of a fictional character. 
Despite her success, Valerie Bertinelli has struggled with self-love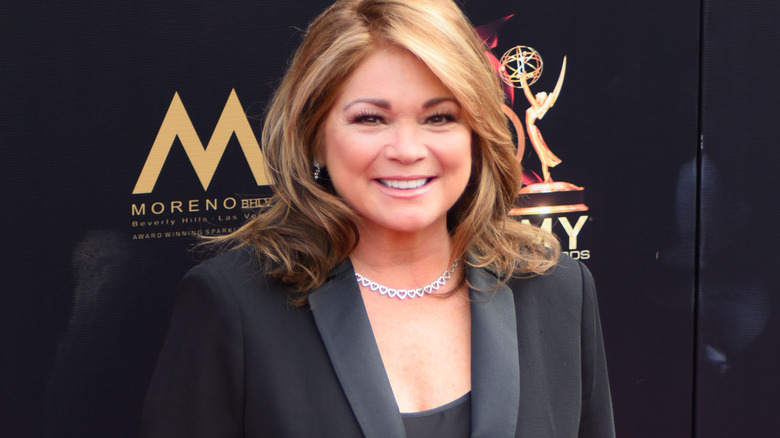 Michael Mattes/Shutterstock
Valerie Bertinelli is adored by all who watch her Food Network shows and draws inspiration from her passion for cooking and sharing her journey with others. However, despite her cheery disposition, the reality television personality has found it difficult to conjure the love for herself that so many others have for her. 
In her latest memoir, entitled "Enough Already: Learning to Love the Way I Am Today," which is scheduled for release in 2022, Bertinelli explores her journey of self-acceptance in the hope that it will help others do the same, according to People. She discussed her intentions behind the memoir with the publication, stating, "This book is about letting go of the mindset that made me feel broken and always trying to fix something about myself." Bertinelli added that the book is "the most personal, intimate writing" that she's done so far. 
The mom-of-one also revealed some of the topics she writes about in the book, including her "relationship to food, being a mom, mid-life career changes, aging parents," and "saying goodbye to loved ones." Most importantly, Bertinelli discusses why she's been so hard on herself over the years. Her main objective with the book is to impart the message "that life is a gift and too short to waste." This isn't the first book in which Bertinelli writes about her relationship to food and weight, but it will bring a new perspective from an older, wiser version of herself.